Location
SWG3 - The Warehouse
100 Eastvale Place
Glasgow
G3 8QG
United Kingdom
Description
Us Scots are great at making a celebration last all weekend, so this year we're celebrating St Andrew's Day with a unique pop up cinema on Saturday 2nd December.
Showcasing the best of Scottish culture, we're working with Cinemor77 to bring together haggis lovers of all ages for a unique fun filled day, packed full of the Macsween family's favourite Scottish films. Forget lacklustre cinema snacks - our food truck will be offering tasty haggis street food (included in price) as you settle in for a cosy cinema screening.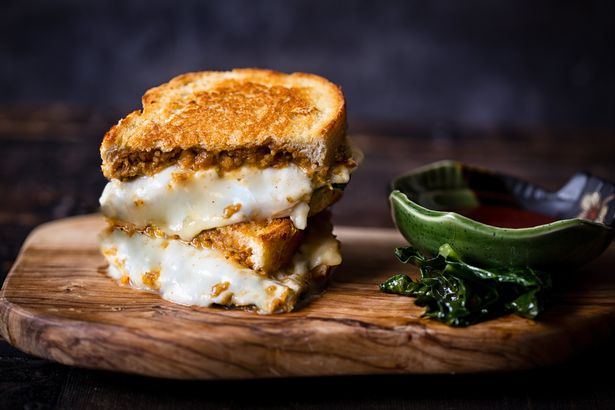 We asked the whole family to share their favourite Scottish films and no two answers were the same. From Brave to From Scotland With Love, we have something for everyone. From 1pm onwards, Caledonia Ales will also be serving up a range of great Scottish beers.
Don't forget to head down early for the SWG3 Christmas Hypermarket where you can pick up unique Christmas gifts from local artists, designers and makers.
Ticket price includes one cinema screening, one portion of haggis street food and a Macsween goody bag. Under 3's go free.
---
Cinema Screenings
Brave
Set in the Scottish Highlands, this Disney Pixar classic follows feisty, flame-haired Princess Merida. Determined to carve her own path in life, Merida's actions inadvertently unleash chaos in the kingdom, and when she turns to an eccentric old witch for help, she is granted an ill-fated wish. The ensuing peril forces Merida to discover the meaning of true bravery in order to undo a beastly curse before it's too late.
10.30AM - 1.00PM
From Scotland With Love
A journey into our collective past, this film explores universal themes of love, loss, resistance, migration, work and play. Ordinary people, some long since dead, their names and identities largely forgotten, appear shimmering from the depth of the vaults to take a starring role. Brilliantly edited together, these silent individuals become composite characters, who emerge to tell us their stories, given voice by King Creosote's poetic music and lyrics.
1.00PM - 3PM
Sing-a-long Sunshine On Leith
Bringing to life the music of The Proclaimers, join us for a sing-a-long of this feel-good adaptation of the sensational stage musical. Jubilant and heartfelt, it is the tale of one tight-knit family, and the three couples bound to it, as they experience the joys and heartache that punctuate all relationships.
3PM - 5PM
Whisky Galore (1949)
We asked you to vote for your favourite from our list of most loved Scottish films and this 1949 comedy classic beat the likes of Gregory's Girl to number 1. Set during World War II, when the tiny Scottish island of Todday runs out of whisky, the community are thrilled to learn a stranded freighter consists of 50,000 cases of whisky. Only an English Home Guard captain, brilliantly played by Basil Greenwood, stands in the way of replenishing their stocks.
5PM - 7PM