Location
Arthur's Seat
Edinburgh
EH8 8AL
United Kingdom
Refund policy
Refunds up to 30 days before event
Description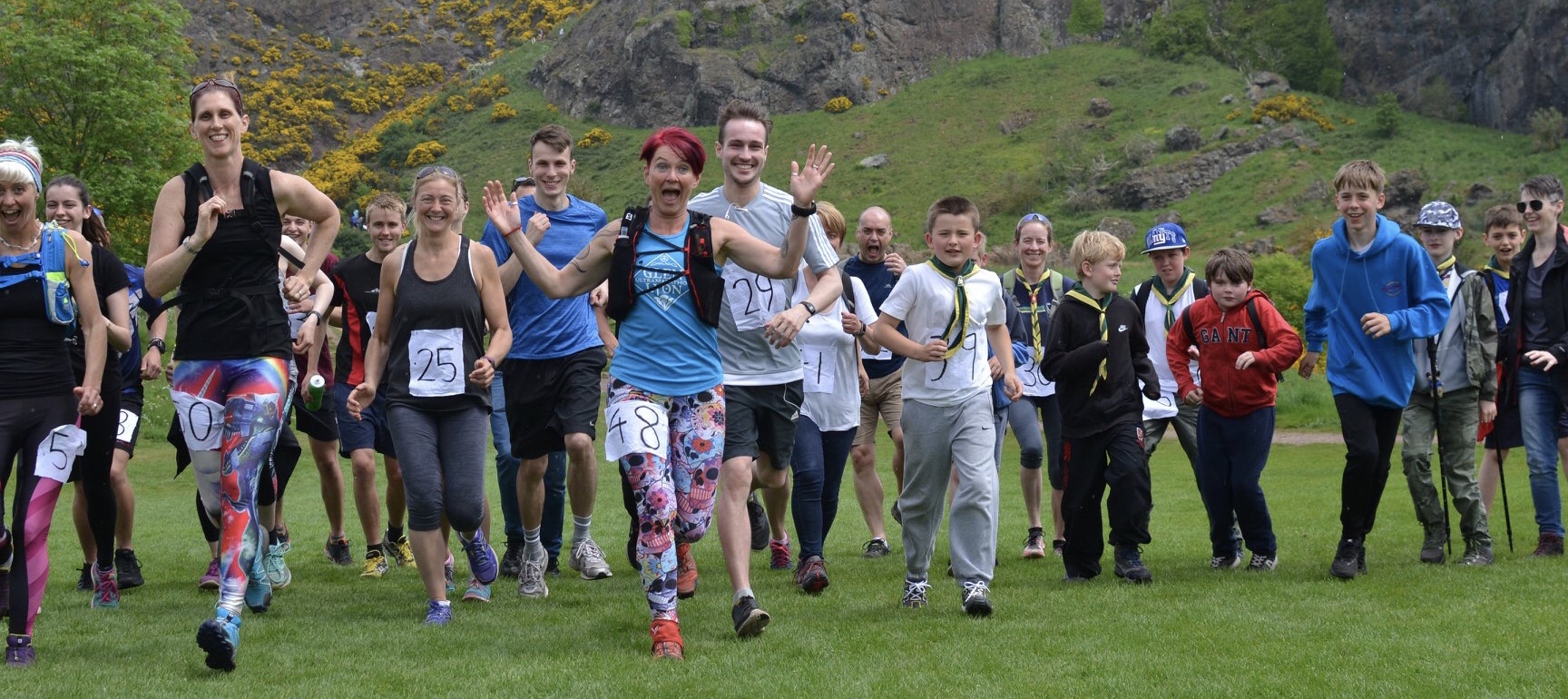 How many times could you climb Arthur's Seat in a day?
Yes, that is a serious question. This extinct volcano will be your world for a day. You'll love it, loath it and never forget it.
You have three options:
· 6 hours = MAD Starter (starts at 2pm Saturday)
· 12 hours = MAD Mover (starts at 8am Saturday)
· 24 hours = MAD Master (starts at 8pm Sunday)
Start times will be staggered so that everyone finishes together, at 8pm on the Saturday. Just in time for celebratory beverage o'clock!
We welcome all levels of fitness and ability as our events are tailored to be inclusive for all. Please have a think about your experience before selecting a level of difficulty. We want MAD Seat to be fun but safe, so we reserve the right to ask any participants to withdraw if we feel concerned about their health, wellbeing or safety.
So, what's the record?
The current MAD Master record is an incredible 48 ascents within 24 hours! Yup, that's right, 1 ascent on average every 30 minutes. #MADrespect
Last year, our other records were smashed:
MAD Mover: 24 ascents in 12 hours
MAD Starter: 16 ascents in 6 hours
… Fancy your chances?
Don't ask for money. Ask for change.
MAD Challenges uses a different kind of sponsorship: Do Nation – an online platform that allows people to pledge action, not money. (Don't worry, we'll walk you through the simple steps of setting it up.)
The pledges, called 'Do Actions', are cost-free commitments of small but significant changes in habit. They're designed to be good for your environment, your health and your pocket.
Part of the deal in taking part in MAD Seat is that you gather some pledges. Your target is getting 25 people to pledge one or more actions – you can even sponsor yourself.
But why stop at 25?
Bethan Jones topped the pledge challenge last year with a whopping 105 pledges collected. See what she had to say about her experience.
What's it like?
This is a small, friendly event run by volunteers who want to provide people with a memorable experience in a beautiful place. Anyone can join in, from competitive athletes to absolute beginners – you can choose how long to go for and how hard to push it. And with a marquee at base camp, there's always a warm place to rest, hot drinks, tasty food and plenty of support.
But don't take our word for it, hear from people who've done it before.

Pricing
We're a voluntary, not-for-profit organisation. We create these events because we love to – and because we believe they can help make a real difference to people and the environment. So all we ask is for enough to cover our costs. Anything over that will be put straight back in to making more great events.
But we want our events to be open to everyone, regardless of circumstances.
So if you cannot pay, just
get in touch
and we'll arrange a discounted ticket, no questions asked.
Refunds
We know things come up and plans change. If you need to cancel your ticket, we will give you a 100% refund up to 1 month before the event. Up to 2 weeks before we will give you a 50% refund. Unfortunately no refunds will be offered less than 2 weeks before or if the event is cancelled due to bad weather. Our priority is your safety and as much as we'd love to, we can't predict the Scottish weather.