Film screening to support Kreyol Literacy Projects and film screenings in Haiti, followed by a live Q&A with Etant Dupain the filmmaker.
About this event
The women known as Madan Sara in Haiti work tirelessly to buy, distribute, and sell food and other essentials in markets through the country. Despite the obstacles faced by the women working in a sector that lacks investment, infrastructure and state assistance, the Madan Sara continue to be one of the most critical parts of the Haitian economy and of who we are as a country.
The Madan Sara documentary tells the stories of these indefatigable women who work at the margins to make Haiti's economy run. Despite facing intense hardship and social stigma, the hard work of the Madan Sara puts their children through school, houses their families, and helps to ensure a better life for generations to come. This film amplifies the calls of the Madan Sara as they speak directly to society to share their dreams for a more just Haiti.
About The Filmmaker
Etant Dupain is a journalist, filmmaker, and community organizer. For over a decade, he has worked as a producer on documentaries and for international news media outlets including Al Jazeera, TeleSur, BBC, CNN, Netflix, PBS, and Vice. Etant founded an alternative media project in Haiti to enable citizen journalists to provide access to information in Haitian Creole for and about internally-displaced people, aid accountability, and politics. Now, moved by the strength of his mother and the women known as the Madan Sara who make Haiti's economy run, he's making his first personal film.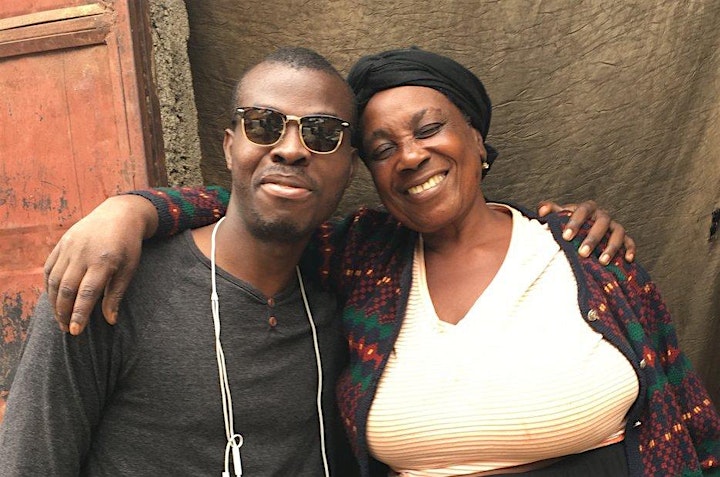 Why Madan Sara?
I first met Clotide Achille, a Madan Sara in Haiti, in a public market in the capital city known as Marche Tèt Dlo. As a journalist, it normally it takes me a substantial amount of time to convince someone to partake in just a short interview. In this instance, Clotide quickly agreed as she understood immediately the importance of telling this story. As a woman who raised five children on her own in the face of unlikely odds, her story is an essential one to share. "I did my part, now it's for the new generation to do their part and fight for a better future, for themselves and for their country as a whole," says Clotide.
I witnessed the power of Madan Sara through my mother who worked tirelessly to provide for her children. Now, as Clotide said, it is my turn to do my part as a journalist and filmmaker."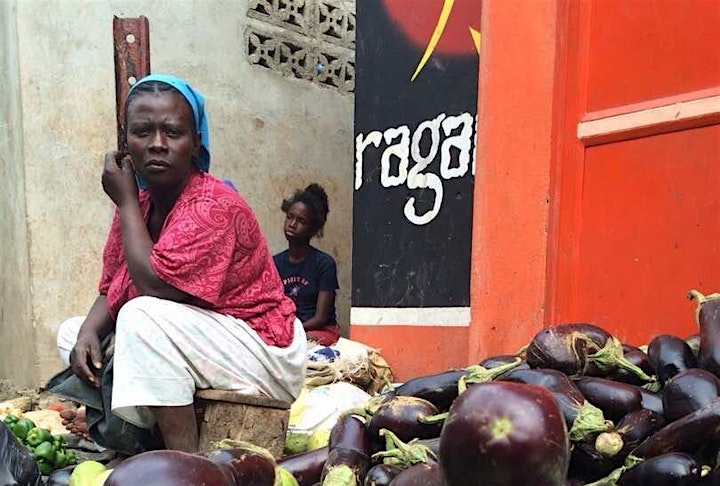 The new film Madan Sara begins and ends with writing by acclaimed writer and MacArthur "genius" Edwidge Danticat. Reading an excerpt from her first novel, Breath, Eyes, Memory translated into Kreyòl, Danticat recites in her trademark measured and melodious voice:
"There is a place where women live near trees that, blowing in the wind, sound like music … These women, they are fluttering lanterns on the hills, the fireflies in the night … There is always a place where women, like cardinal birds return to look at their own faces in stagnant bodies of water … Where women return to their children as butterflies … My mother was as brave as stars at dawn."
Like the passage that introduces it, the documentary Madan Sara focuses on the lives of Haitian women who are simultaneously ordinary and extraordinary.
"To talk about Madan Sara is to talk about Haitian women," according to the filmmaker Etant Dupain. As the film makes clear, it is also to talk about pressing issues like structural violence, government failures and resistance to neoliberalism that resonate throughout the Global South.
When I asked him about his vision, Dupain said he saw Madan Sara as a "different way to introduce people to Haiti." He accomplished just that in a series of bright, stunning, visually captivating images that convey an atmosphere of abundance.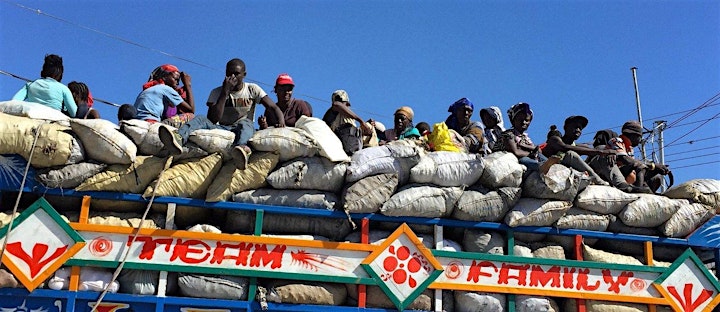 To Access the Screening
Zoom details and passwords etc will be sent out by email on the day of the film screening.