Description
---
Evolved Workplace is hosting a series of topical, thought provoking fringe events throughout the MADE Festival at the state of art Electric Works conferencing and co-working facilities to enhance your personal skills and help your businesses grow.
---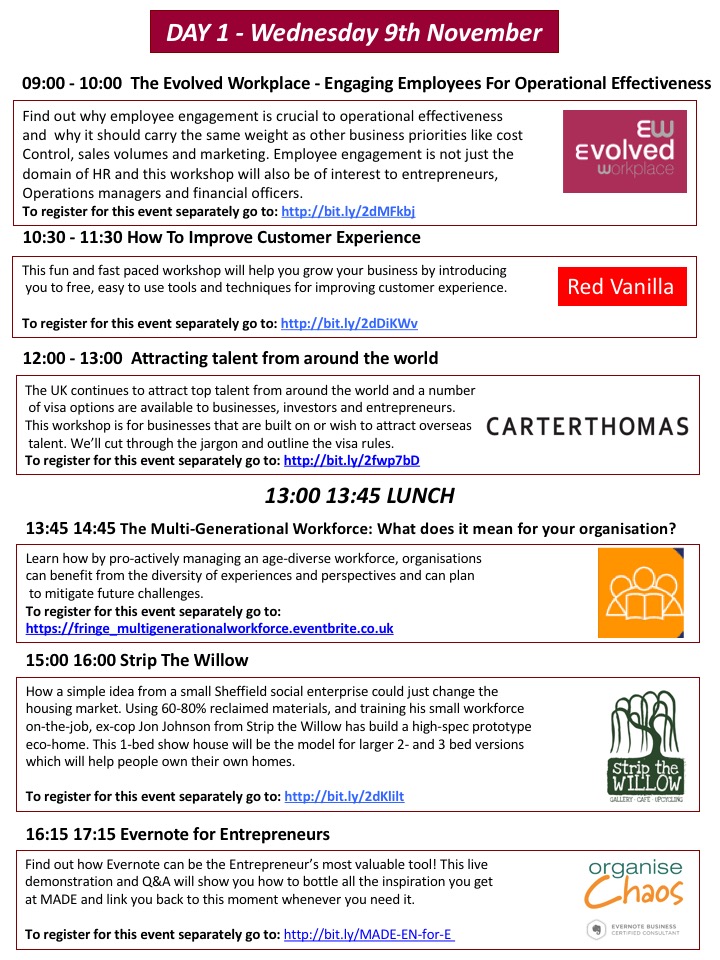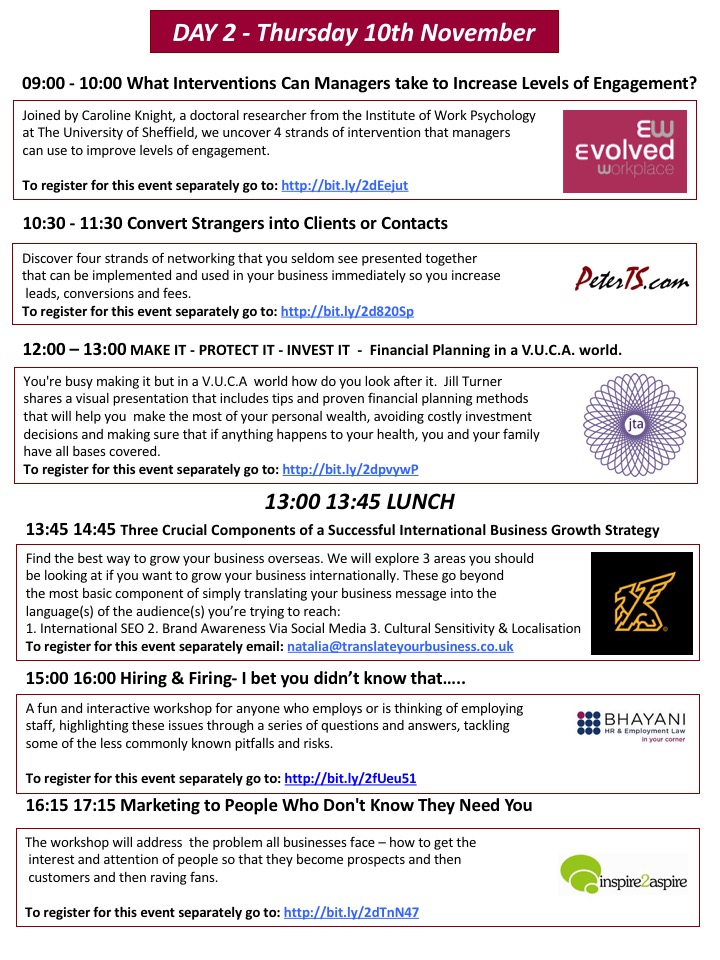 ---
Register for the one or both days using the 'Select a Date' button to the right.
If you prefer to attend individual events please register separately by contacting the organisation by email or copy and pasting the link into the address/navigation bar of your web browser.
Please note, these events are all free and you do not need a ticket for the main conference.