Description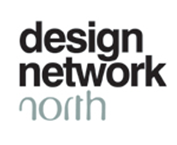 Made for Sharing
'a day for collaboration'

Collaboration is much talked about today, especially when it comes to workplace design. As companies employ more knowledge workers, it is no longer just what you know, but what you do with what you know. Successfully designed collaboration spaces as well as an enabling culture are key to helping this along. The nature of work has changed and increasingly work is what we do, not a place we go to.

Having explored some of these issues in the frst session in November, we would be delighted if you can join us for the day at the Northern Design Centre.
There will be presentations, seminars, showcases and demonstrations happening throughout the day, as well as lots of time for networking, catching up and discussing potential collaborations.

But also the time and space to do some work.
So rather than seeing this as time away from work, bring your laptop, iPad, whatever, get connected and spend the day here. And it's up to you what you do with it.
And if you do meet up with someone you'd like to work with, or you already have a project in mind, we can discuss some new funding we have available that can get you started.


When
1st February 2013
Where
The Northern Design Centre, Baltic Business Quarter, Gateshead, NE8 3DF
Cost

Free, but please register here first
The day's itinerary includes –
9.00 Registration, coffee, networking, settling in.
9.30 Revisiting the last session – discussion/debate around collaboration, the third space and technology
10.15 Demonstration: Using CAD and vrtual desktop on ANY device.
Jo Radcliffe, 404 Team
11.30 'Working for yourself doesn't need to mean working by yourself': connecting small businesses through collaborative workspaces.
Jayne Graham, Founder of Colleagues on Tap
12.15 Break for lunch
13.30 Workshop : Individal to Collaborative Working
Jacqui Martin, Third Space Design
15.00 Feedback, summary, conclusions
15.30 Close
Organizer of Made for Sharing - a day for collaboration
Design Network North supports innovative companies, helping them to utilise high quality design skills and processes.
We accomplish this by offering specialised product design, industrial design and new product development support.
Good design is the key to future competitiveness. At a time when product quality standards are universally high and costs have been driven relentlessly downward, design and improved functionality have become the most important factors in the marketplace.
Intended to enhance regional companies' ability to employ high-quality design, skills and processes, Design Network North works closely with other regional, national and international design projects, and helps those without access to the relevant design skills, achieve their aspirations for growth. Design Network North also holds regular networking events, 'Rise & Design', and delivers onsite Design Performance Workshops to embed good design within your business.
The Northern Design Centre is a  regional focal point for use of design by North East England's businesses and service providers. Throughout each year, the Design Centre will feature work not just from local product designers but examples from all areas of design.
Funded by the EUropean Union, the network is co-ordinated by RTC North Ltd in Sunderland.

To become a member or to get involved, visit our website www.designnetworknorth.org