Description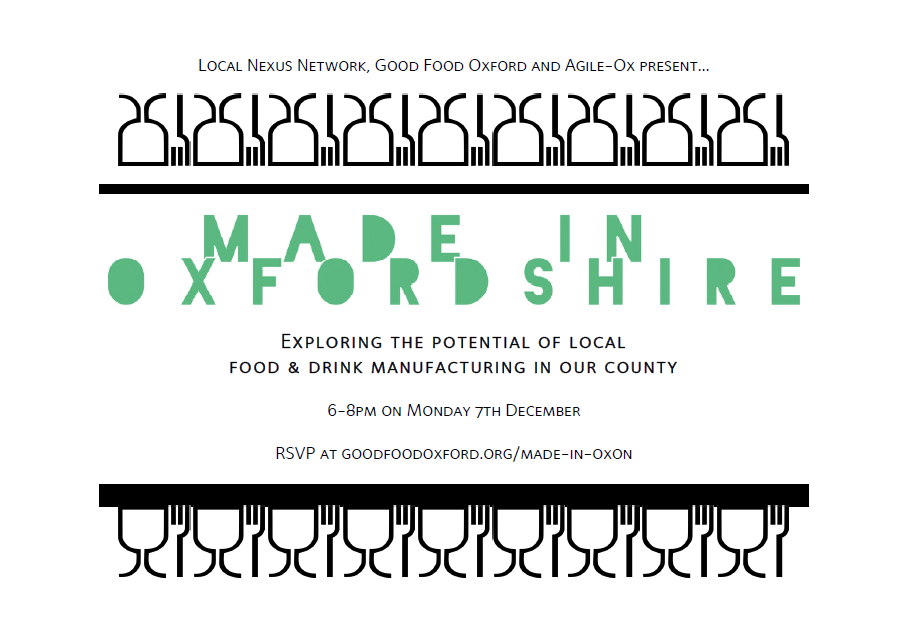 Food and drink is the UK's largest manufacturing sector.
But very little is produced here in Oxfordshire for local consumption.
In this interactive event we will hear the stories of some of the pioneers and ask what are the barriers and opportunities for local food manufacturing, and what needs to be done for the sector to grow.
Drinks will be provided and an opportunity to meet businesses, policymakers and researchers with an interest in this area.
---
MADE IN OXFORDSHIRE is part of research being carried out by the Local Nexus Network looking at the future of smallscale food manufacturing for local markets.
This event is part of the RESEARCH KITCHEN series jointly organised by Agile-ox and Good Food Oxford to bring Oxford University's food research into greater contact with our local community, food businesses and changemakers. We aim to establish a two-way relationship, with University research benefiting the city and county, and local people helping to define and shape future research agendas.