Location
Ffotogallery Wales LTD
Fanny Street
Cardiff
CF24 4EH
United Kingdom
Refund policy
Contact the organiser to request a refund.
Eventbrite's fee is nonrefundable.
Three days of music, poetry and spectacular visuals in celebration of a diverse homegrown scene from Electro and Glam rock, to Folk and Jazz
About this event
Join us for the MADE UP Festival - three days of music, poetry and spectacular visuals with guest curators Teddy Hunter, and Finn Pelling giving each day a different flavour.
TICKET TYPES:
Weekend Pass Tickets - grant entry to all three of the MADE UP festival events/days - Electric Soup, Cardiff Sounds Spotlight & ETO Folk & Jazz.
'Early Bird' Day Tickets - only 50 are available for each event/day at a reduced rate, sales end 7th May so book your place fast!
General Day Tickets - will be released on the 07/05/22
MADE UP FESTIVAL is gratefully supported through the Create strand of funding via the Arts Council of Wales.

THE EVENTS:
DAY 1 - FRIDAY 27/05/22 - ELECTRIC SOUP PRESENTS
Electric Soup returns for 2022 for a special night of ambient electronic soundscapes at Ffotogallery. Featuring a mixture of Welsh electronic audiotekts and welcoming invited guests Helen Papaionnou and Noriko Okaku who will be performing a special screening of 'That Long Moonless Chase / その長い月のない追跡'.
Doors at 6.30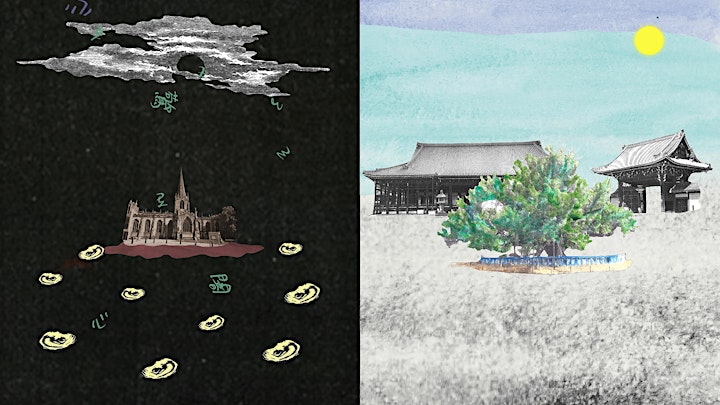 That Long Moonless Chase / その長い月のない追跡 is a surreal audio-visual performance based on two folkloric legends that describe experiences of Sheffield's Gabriel Hounds and Kyoto's water-weeping ginkgo tree. The performance is a collaboration between animator Noriko Okaku (JP/UK) and composer/performer Helen Papaioannou (UK), in a mixed-media animation with baritone sax and electronics, including sound design from Başar Ünder (TR).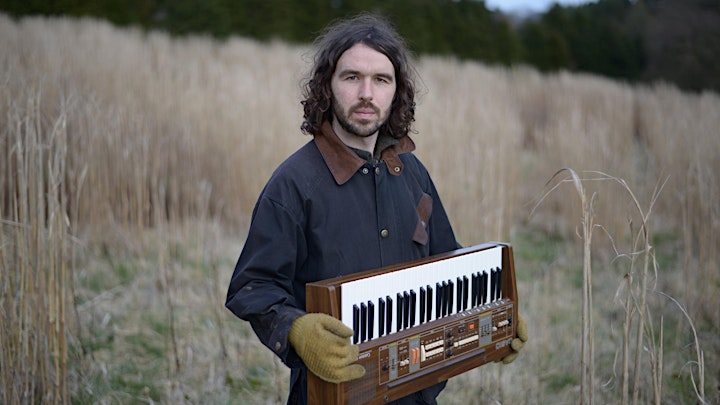 Farm Hand is the sound of Mark being restored to factory settings after moving from Cardiff to his homeland in the sparsely populated hills of Radnorshire. Freewheeling and full of deep, cyclical melodies, his work is a reflection on the realities of rural life, built on car boot beats, field recordings, loops and second hand organs. Farm Hand will release his second album "Land Work" in June 2022.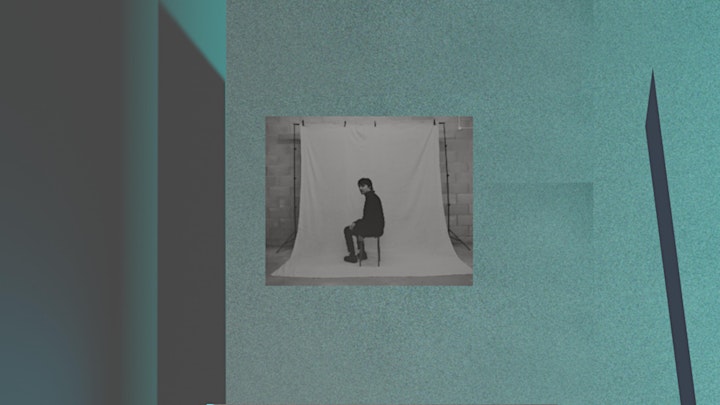 Ya Yonder is a Cardiff based musician exploring experimental alternative micro pop. Their most recent album 'Certain Chances' imparts bursts of pop energy with sonic explorative moments.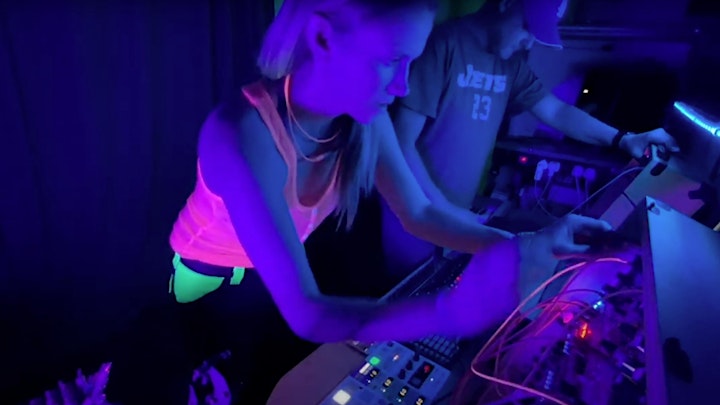 Movement 81 are the collaborative music- video practice of Jason & Becky, polymathic artists from Swansea whose music takes root in modular synth and trance to create a unique audio visual experience. Developing from both 80s and 90s influences, their electronic music and live A/V performances meander somewhere between uplifting dance and pensive minimal techno, blending resampled audio and visuals with new and original material.
DAY 2 -SATURDAY 28/05/22 - CARDIFF BAND SPOTLIGHT
An atmospheric spectacle of Cardiff sound informed by art-school strangeness, new wave, glam rock, queerness and style - hosted by the flamboyant frontman of Small Miracles, Finn Pelling. Featuring double headliners TELGATE & RED TELEPHONE plus support from NOOKEE and BANSHI.
Doors at 6.30 - Music begins at 7.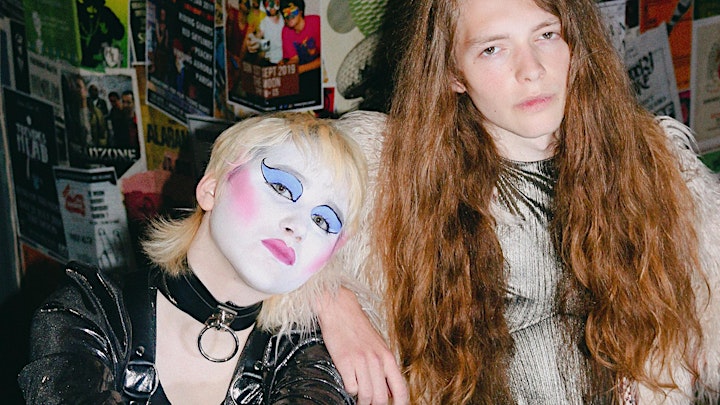 Telgate
With a duty to start riots in 6" platforms, expect fierce androgyny along with music which is unapologetically queer, loud and honest from Aggro-Glam band, TELGATE. Their major musical influences from 70s and 60s psychedelia, glam rock, post punk and riot-grrrl mix together to create a dramatic experience catered towards the eccentrics and the glamorous. Being fronted by Welsh transgender activist Casper James and made up of gender-bending musicians, TELGATE communicate LGBTQ representation through music. Paint your lips red and prepare to fall in lust with the queerest side of rock and roll.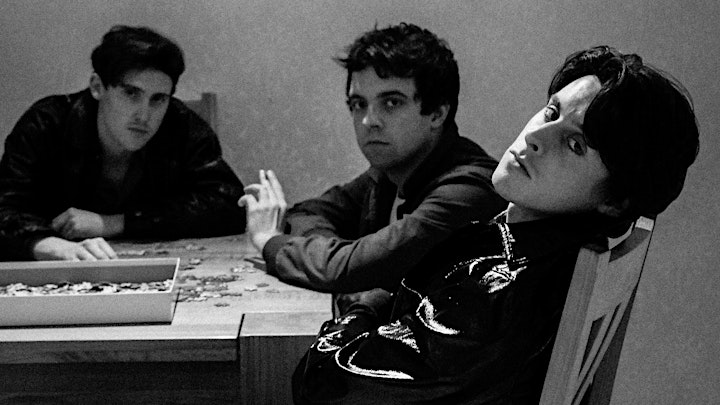 Red Telephone
Red Telephone's richly layered dark psych combines shimmering and angular guitars with an infectious melancholic melodiousness. Drawing on hypnagogic pop and industrial rock influences, the band's experimental ethos has caught the attention of DJs such as Steve Lamacq, Amy Lame, Huw Stephens, Gideon Coe, Bethan Elfyn and Janice Long.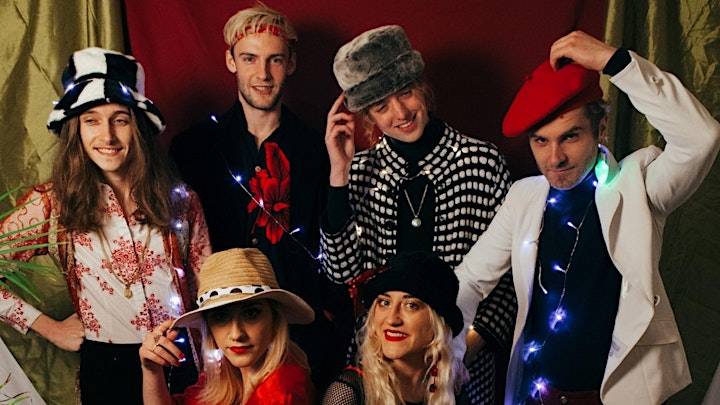 NOOKEE
Introducing Nookee, twin fronted family of friends from Cardiff. Driven by roots of infectious layered harmonies woven into old school, sunny side up rhythm and blues.
A big experimental soup of Soul, Latin, catchy licks and cowboy slide, all glazed with punchy aesthetics to quench the hunger of your eyes and your ears.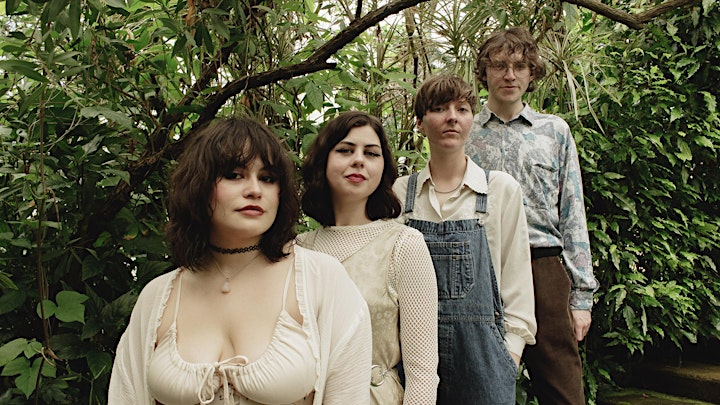 BANSHI
Banshi (formerly known as Yasmine & the Euphoria) are a psychedelic rock foursome that bring ethereal and mystical elements to their music. Taking 70's inspiration from the likes of Hendrix and Fleetwood Mac, their sound intertwines powerful vocals with enchanting melodies and an unapologetic backline, Banshi are a powerhouse that have audiences bewitched by every performance.
DAY 3 -SUNDAY 29/05/22 - ETO FOLK & JAZZ
An eclectic line up featuring poetry from Susie Wild with music from Ben Wildsmith and the Handfuls, Queer folk act Craven, classic fusion act Periant, Welsh singer songwriter Cara Ludlow & Cardiff Jazz collective BAMZU.
Doors at 12pm - Music starts at 12.30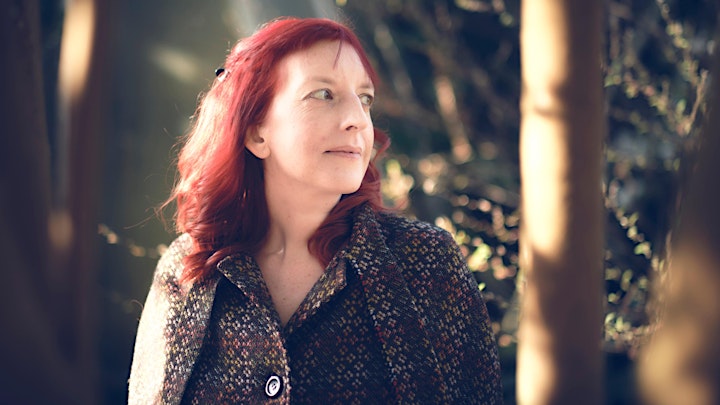 Susie Wild
Susie is author of the poetry collections Better Houses and Windfalls, the short story collection The Art of Contraception listed for the Edge Hill Prize, and the novella Arrivals. Her work has recently featured in Carol Ann Duffy's pandemic project Write Where We Are Now, The Atlanta Review, Ink, Sweat & Tears and Poetry Wales.
'Wild comes across as the poetic equivalent of Jean Rhys: wry, arch, a little world-weary but, unlike Rhys, with a sparkling glint of humour... A very affecting collection of poems indeed.' – Buzz Magazine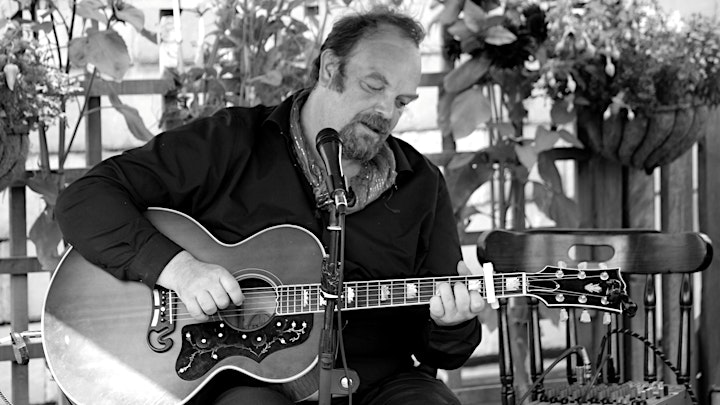 Ben Wildsmith
Ben is a singer/songwriter of 30 years who has worked alongside Eric Bibb, The Strawbs, Lindisfarne and Slade in a career that has seen him perform to audiences through Europe and the USA. Blending American and British folk styles with thoughtful, acerbic lyrics he delivers a show full of pathos, humour and wry storytelling.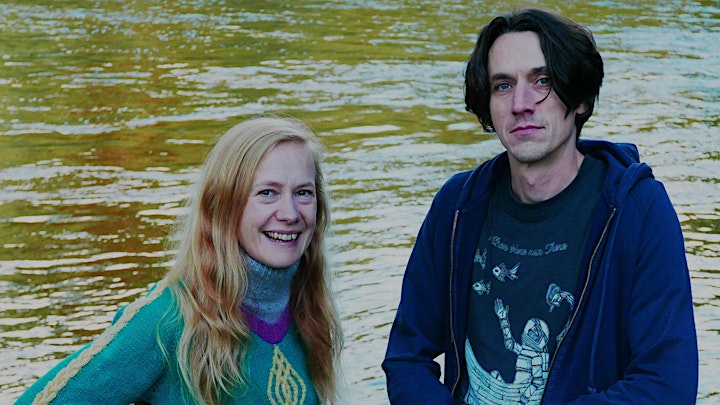 Periant
Peiriant are an experimental duo based in Mid Wales, consisting of Rose and Dan Linn-Pearl. They perform with electric guitar, violin and found objects. Peiriant means machine in Welsh, reflecting the sonic minimal underbelly of these 'songs', from which folk-like melodies arise. Peiriant engage in moods of minimalism, drone, post-rock, soundscape and spoken word.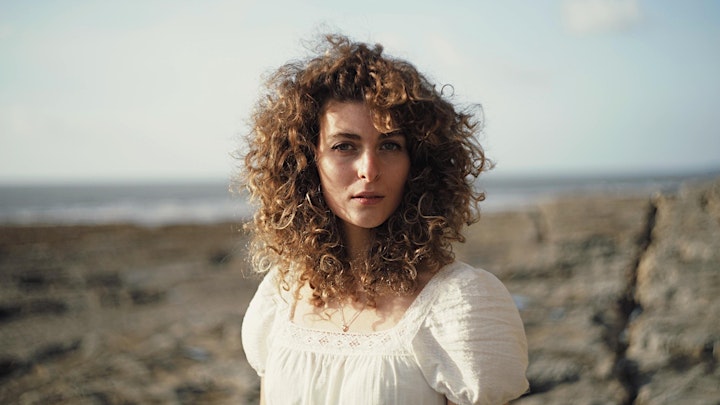 Cara Ludlow
Welsh singer-songwriter Cara Ludlow performs reflective, contemporary folk songs that combine gently poetic lyricism and deftly finger-picked guitar. Her compositions are built on the firm foundations of folk and roots, but with an authenticity that's wholly her own. Her serene, perceptive storytelling has a communal language, unhurried and entirely within its own ecosystem.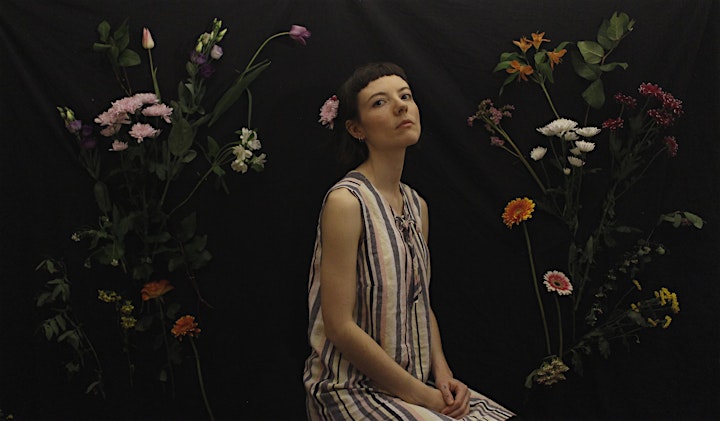 Elspeth Anne is a singer, songwriter and multi-instrumentalist weaving trad folk, alt country and punk influences into a unique dark folk sound. She plays a mix of originals and traditionals accompanied by guitar and drones. Currently based on the Welsh Borders, Elspeth performs regularly in the UK and Europe. She has been writing and recording as an artist since 2005 and is set to release her third solo album, Mercy Me, in 2022.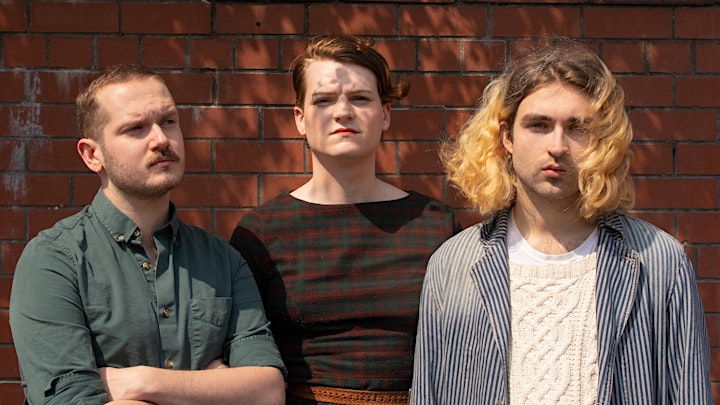 Craven
Cardiff based trad trio craven perform traditional songs and tunes using acoustic sound. Textures and techniques more familiar in punk, chamber and electronic dance music are interspersed with ideas more traditional to folk balladry. Through these sounds, themes of urbanism, bleakness, the queer experience and mundanity are explored with a playful irony.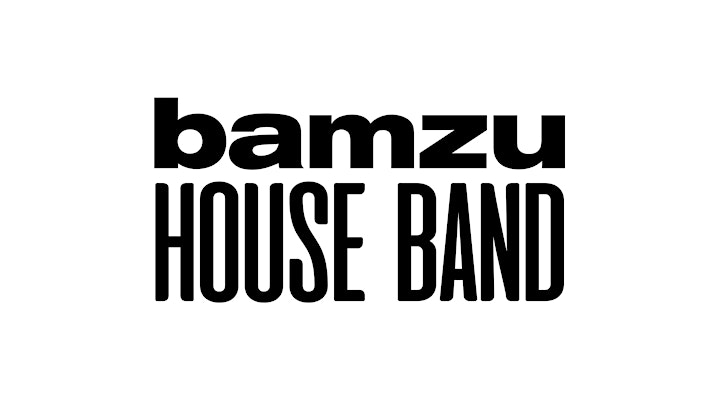 BAMZU
Bamzu is a collective made up of musicians, and was formed to bring vibrant live jazz music to audiences who want to stand up. As venues in Cardiff such as Gwdihw began to close thanks to developers, the city needed a collective that was mobile and adaptable. Hosting events in Blue Honey Local, Tiny Rebel and other venues, Bamzu keeps its finger on the pulse and brings eclectic sounds to contemporary crowds.