Made@City

Thursday, 11 June 2015 from 17:00 to 20:30 (BST)
Event Details
Only 3 days left for the big day! Don't miss out and register today.
Three fantastic talks lined-up for Made@City:
 
Brilliant PR on a startup budget  - Aurore Hochard, Head of Entrepreneurship Programmes at Cass Business School, and Co-Founder of Taskhub.

Aurore will share a few networking tips and anecdotes on how she connected with high profile entrepreneurs, A-list celebrities as well as governing politicians and got Taskhub featured in the media (including on Sky, BBC and other print and online media) on a startup budget.
Aurore is now back at City to share her passion for entrepreneurship and to work alongside Cass Faculty, staff and students, who are interested in creating and/or supporting the creation of new ventures at Cass.
Originally from France, Aurore Hochard read law at City University when she first had the idea for her tech startup, Taskhub.
With no technical background, Aurore ran Taskhub in London and was then selected out of over 1,000 applicants for funding by Wayra, a tech startup incubator. She then went on to raise funding from a Venture Capital fund as well as signing a distribution partnership with a multi national telecommunications provider.
Connecting Creators: A short film…sort of - Kate Tancard, Co Founder & MD at The Smalls
Having spent time in both media and creative agencies Kate identified the growing need of brands and agencies to generate video content. Eager to find solutions that would make the commissioning and production of video easier and more cost effective Kate co created The Smalls.The Smalls put the spotlight on great short films and give filmmakers the tools to create, share, and connect. Kate will be discussing the importance of video/ short films/ media in today's market.
Data science: challenges, techniques, and research examples - Dr. Cagatay Turkay, Lecturer in Applied Data Science at giCentre in the Computer Science Department at City University London.
Data Science ... the term is everywhere now, on the news, recruitment sites, technology boards. "Data scientist" is even named to be sexiest job title of the century. But what is it, really? Is it just a hype or a term that will be with us for some time?
This session will discuss how the field is evolving with the emergence of large, heterogeneous data resources and investigate the objectives, tools and challenges of data science as a practice, and look at examples from research and industrial applications.
The session is suitable for anyone interested in hearing about the trends in data analysis and those who wish to gain a basic understanding of how data is converted into valuable knowledge.
Made@City is an end of year celebration to showcase and reward the best final year student project work from within the University involving creativity, technology and design.
The event will bring together students, staff, and alumni from City, as well as members of the local Tech City community to network and learn more about the innovative new products and technologies that City students' have been working on over the past academic year.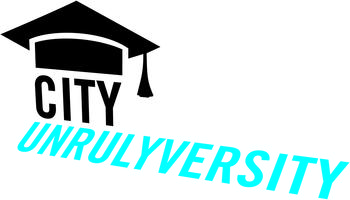 We are delighted to announce that City Unrulyversity will be present at Made@City providing a range of Talks you won't want to miss!
City Unrulyversity is a free pop-up university in the heart of Tech City. Their mission is to inform, inspire, and empower the next generation of Tech City entrepreneurs. 
This year we will be in an exciting venue deep in the heart of City University from where all the magic comes from! 
Attendees will also be able to vote for their favourite student project and decide the winner of Made@City2015!
To cap it all off, there will be free beer and pizza on offer from 5.30pm onwards.
We hope you can join us!
Experience innovation in action through our project exhibition and be inspired by Images of Research - a photographic display. Some of the projects you will be able to see in this display are:
1) Leading Management Research from Formula 1 - Dr Paolo Aversa, Cass Business School
2) Life Start Trolley - Professor Susan Ayers, School of Health Sciences
3) Optical Biopsy of Brain Tumours - Dr Greg Slabaugh and Muhammad Asad, School of Mathematics, Computer Science and Engineering
4) Miniaturised Sensors in Paediatric Care  - Professor Panicos Kyriacou and James May, School of Mathematics, Computer Sciences and Engineering
5) Digital Creativity for Risk Management  - Professor Neil Maiden, School of Mathematics, Computer Science and Engineering
6) - Smart Pantograph for Electric Trains - Professor Tong Sun, School of Mathematics, Computer Science and Engineering
7) - The Early Sociocognitive Battery - Professor Penny Roy and Professor Shula Chiat, School of Health Sciences
8) - Gestures in Aphasic Conversation - Judith Kistner, School of Health Sciences
9) - Heat Map of Optimal Nuclear Accident Strategies - Professor David Collins, The City Law School
10) – European Social Survey - Dr Lorna Ryan, School of Arts Social Sciences
11) - Photographic Attractiveness - Professor Jo Wood and Alex Kachkaev, School of Mathematics, Computer Science and Engineering 
12) - Role of Gender in Urban Cycling - Professor Jo Wood and Dr Roger Beecham, School of Mathematics, Computer Sciences and Engineering
13) – Happy and sad faces (researching emotions in mothers and babies) - Professor Susan Ayers and Rebecca Webb, School of Health Sciences
14) – Epic avant-garde piano recording -  Ian Pace, School of Arts and Social Sciences 
15) - Cappella Romana at Stanford University - Dr Alexander Lingas, School of Arts and Social Sciences
Programme:
5.00pm - 8.00pm: Meet the exhibitors and cool stuff creators
 
6.00pm: CityUnrulyversity - get a little taste of various Tech 'hot topics' from the experts.
 
7.30pm: Audience voting closes
 
7.45pm: Made@City award and prize giving ceremony for the best student projects of 2014/15
 
8.00pm: Close
Find out more:
To find out more please contact Christine on 020 7040 3325 or email: Christine.kemp.1@city.ac.uk 
#MadeAtCity
facebook.com/Madeatcity 
When & Where

City Bar
City University London (corner Ashby street with Goswell Road)
Northampton Square
EC1V 0HB London
United Kingdom


Thursday, 11 June 2015 from 17:00 to 20:30 (BST)
Add to my calendar
Organiser
CityStarters is a institution-wide initiative run by City, University of London to inspire the next generation of entrepreneurial talent and make City the UK's best place for student and graduate startups.