Description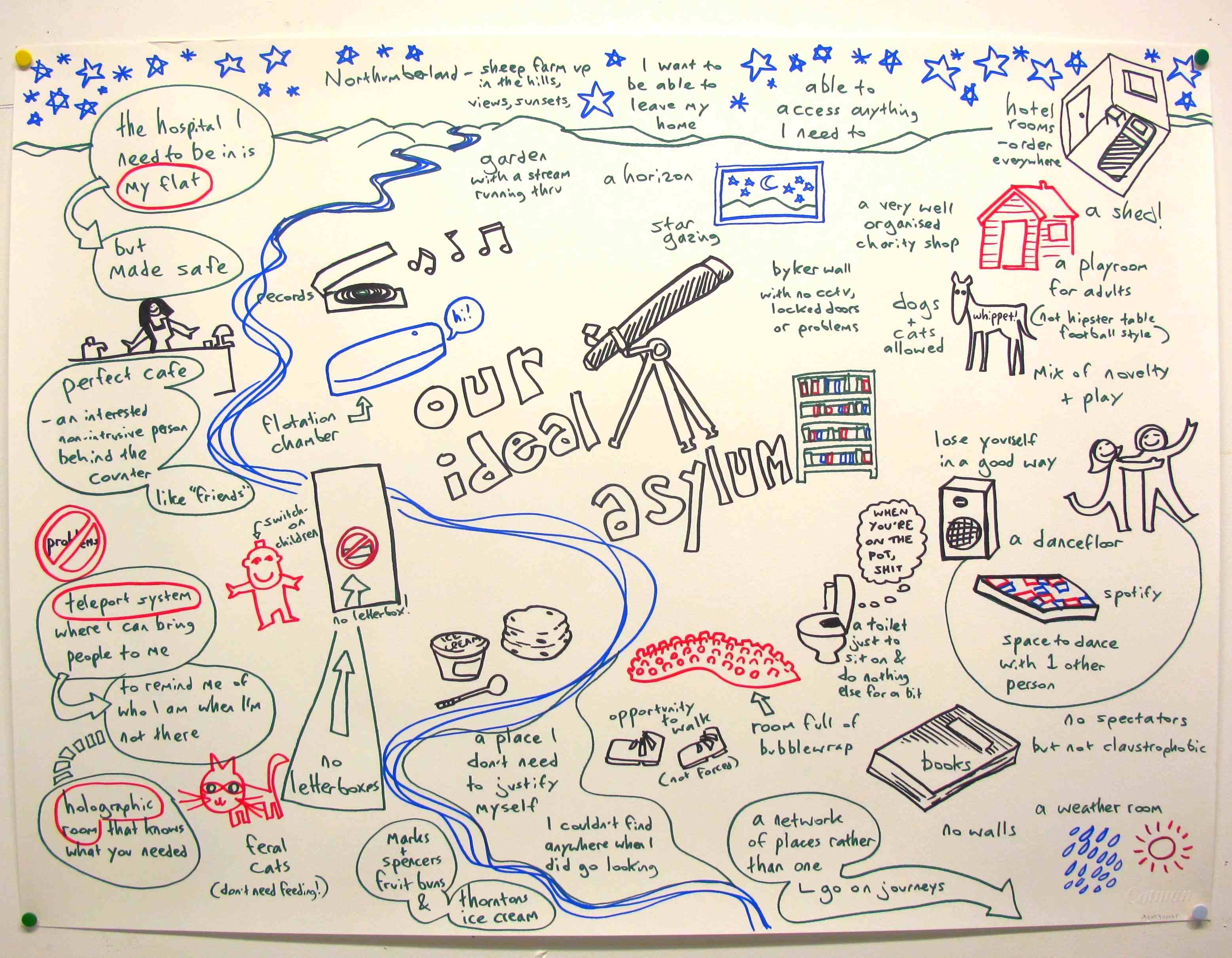 Madlove: A Designer Asylum
An artists talk by the vacuum cleaner, in collaboration with Hannah Hull
Is it possible to go mad in a positive way? How would you create a safe place in which to do so? If you designed your own asylum, what would it look like?
Madlove is a new project by artist and activist the vacuum cleaner based on his personal experience of mental health hospitals, and his desire to find a positive space to experience mental distress… and enlightenment. In this informal artist talk he will present the outcomes of the first year of research and development. From the suggestions for a utopia asylum collected through extensive workshops, to the realisation of the beta version of Madlove this spring, through to plans for the future of the project.
www.thevacuumcleaner.co.uk | www.madlove.org.uk
---
This event is part of the current exhibition at the Bethlem Gallery
Art and the Other
15th July - 8th August

Open 10am - 5pm, Wednesday - Friday and the first and last Saturdays of the month

Curated by Juliette Brown, Alana Jelinek and Michaela Ross
Art and the Other brings together art works and objects that raise questions about our relationship to others and otherness. The Bethlem Gallery artists chosen give voice to human and non-human actors who are often relegated to the margins, confronting us with an otherness that can never be fully captured but nonetheless demands our attention.
'This world, in which reason is more and more at home, is not habitable. It is hard and cold like those depots in which are piled up goods that cannot satisfy: neither clothe those who are naked, nor feed those who are hungry.' – Emmanuel Levinas