[Madrid] Innovation Day with Johnson & Johnson Innovation, JLABS and CNIO

Thursday, 13 September 2018 from 11:30 to 16:30 (CEST)
Event Details
As a first-time entrepreneur, it can bedifficult to know how to preparea non-confidential deck and executive summary. As a startup grows, being able to successfully evaluate and negotiatestrategic alliancesis very important, along with understanding the investment landscape. Johnson & Johnson Innovation, JLABS and CNIO welcome you to a half-day workshop on 13thSeptember where attendees will learn pitching basics, business development skillsand funding opportunitiesin Spain. This session isgeared towards scientists, entrepreneurs, researchers, and business development professionals of healthcare startups.
Agenda
11.30 | Event Registration and Coffee
12.00 | Welcome and Introduction
12.15 | Sell Your Science -Best Practices for Developing an Effective Non-Confidential Pitch Deck
13.15 | Rounding the Square
14.15 | Lunch Break
15.00 | Public Funding in Spain
16.00 | Closing Remarks
16.15 | Programme Close
Speakers:
Anthony Gemmell | Senior Director, EMEA Network New Ventures & Transactions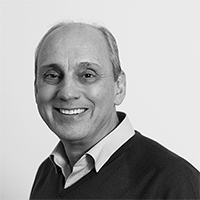 Anthony is Senior Director for the EMEA Innovation Leads Network and for Transactions at Johnson &Johnson Innovation. He is responsible for a team of New Venture Leads in Europe identifying, developing and executing transactions with a selection of the Innovation Centre's diverse ecosystem of partners, including biotech companies, venture capital, non-profit organisations, governments, and academic institutions.Previously, Anthony worked within several business development roles in Johnson & Johnson Pharmaceutical Group Business Development including New Business Development, Mergers & Acquisitions and New Ventures, and has completed a wide variety of business development, licensing, acquisition and divestment assignments. Prior to joining the Johnson & Johnson Family of Companies, Anthony had management roles in the UK and EMEA in New Product Development and Business Unit Management with Lilly, Servier and Bristol Myers Squibb spanning multiple disease areas.
Antonio Gomez | New Ventures Lead Spain, Johnson & Johnson Innovation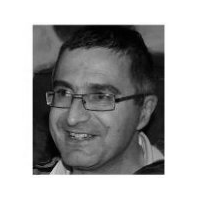 Antonio Gomez has almost 20 years of experience in the Pharma industry. Right before getting a PhD in Synthetic Organic chemistry from the University of Salamanca he joined the Janssen R&D group in Toledo as a medicinal chemist in 1996. In 2000 he spent one year in the Research Support group of Janssen Pharmaceutica at Beerse, Belgium. Then, he came back to Toledo, where he has held different positions coordinating first the internal projects, then the scientific IT with a special role in the development of the Janssen R&D Electronic Lab Notebook and, since 2012, the external collaborations. Starting in late 2013 this role has been integrated into the position of New Ventures Lead in Spain for the London Johnson & Johnson Innovation Center. As such he is in charge of scouting the Spanish scientific landscape and setting up collaborations in the country.
Javier Campo, Directing Partner, Eurosubvenciones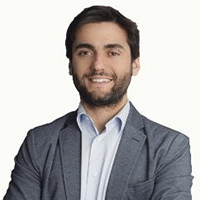 In 2002, Javier Campo finished his studies in Economics, and two years later he created a consultancy firm, Eurosubvenciones, of which he is Managing Partner, a company specialized in managing public funding for R&D projects, including the pharmaceutical industry among its specialization areas. In addition to Eurosubvenciones, he has invested in four other businesses in different sectors and has participated as a board member in all of them (and still does in two of them). In the last 15 years, he has specialized in the business development of technological startups, advising in the financial area but also in the business model, marketing, R&D plans, etc.
Madelaine Holden | Innovation Activation Manager, Johnson & Johnson Innovation, JLABS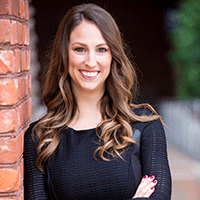 Madelaine is the Innovation Activation Manager for JLABS EMEA. She is responsible for driving and supporting the Innovation Activation team to achieve successful external engagement activations and campaigns for the Johnson & Johnson Innovation (JJI) and JLABS brands. In this role, Madelaine oversees strategic planning and direction, and curates a cutting edge curriculum for the innovation ecosystem. Madelaine also works closely with partners in the healthcare ecosystem such as key opinion leaders, academics, entrepreneurs, government officials, VC's and other stakeholders. Madelaine's prior experiences working in the biotech industry include program management at Prescience International and CONNECT, an organization that catalyzes the creation of innovative technology and life sciences products in San Diego. Madelaine has a BA in Communications from the University of Washington and is located at the London Innovation Centre.
Fees:
€35 | General Public
€15 | Academics & Students
FREE | CNIO Members
Event Partners:

Location:
CNIO. Calle de Melchor Fernández Almagro, 328029 Madrid, Spain
Do you have questions about [Madrid] Innovation Day with Johnson & Johnson Innovation, JLABS and CNIO?
Contact JLABS @ BE
When & Where

CNIO
Calle de Melchor Fernández Almagro, 3
Madrid
Spain


Thursday, 13 September 2018 from 11:30 to 16:30 (CEST)
Add to my calendar
Organiser
As the first JLABS in Europe, JLABS @ BE accommodates life science startups focused on innovations across the entire healthcare spectrum, including pharmaceuticals, medical devices, consumer and health technology sectors.
JLABS @ BE is located at the heart of the Beerse Janssen R&D Campus where Dr. Paul Janssen – one of the 20th century's most innovative and productive pharmaceutical researchers – first established Janssen Pharmaceutica N.V. more than six decades ago, laying the foundation for the discovery and development of more than 80 new medicines during his lifetime.