About this Event
magCulture Meets returns with a special evening celebrating the legendary 1960s magazine Nova.
The monthly British women's magazine was both controversial and influential over its ten years; controversial due to its explicit support for the new political, social and sexual attitudes of the sixties era, and influential because of the powerful art direction and design used to express the new attitudes. This combination of revolutionary content and brilliant visual remains as influential as ever today.
The event coincides with the reissue of the book 'Nova 1965-1975', a significant book that's been out of print for some time.
We'll be joined for the evening by one of the people behind the book, Nova art director David Hillman, as well as the magazine's fashion editor Caroline Baker. The two will be in conversation with magCulture's Jeremy Leslie, and there will be time for audience questions.
Signed copies of the book will be available.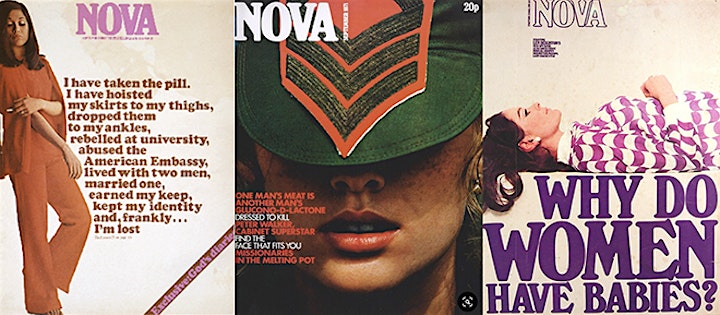 We're grateful to Park Communications and the Five Points Brewing Company for their support of magCulture Meets.
magCulture Meets is a monthly series of talks intended to give insight into the process of magazine making. The evenings offer the opportunity to share a beer with fellow magCulturalists and hear magazine-makers discuss their work in an informal, relaxed atmosphere.
We are unable to provide refunds or transfer tickets.