Description
This is gonna be one creepy night!
It's our HALLOWEEN SPECIAL...
This time around Tim Smithies will introduce THREE top creepy performers - Roger Curzon, Ashton Carter and #UNEARTHED. These guys will perform for you in an intimate setting in the Courtyard Bar and amaze and astound!
Seating is limited so book early to guarantee a seat in this unique live magic experience - it's going to be fun.
There's great food and drink offers all night too!
See you there!
Tim ;-)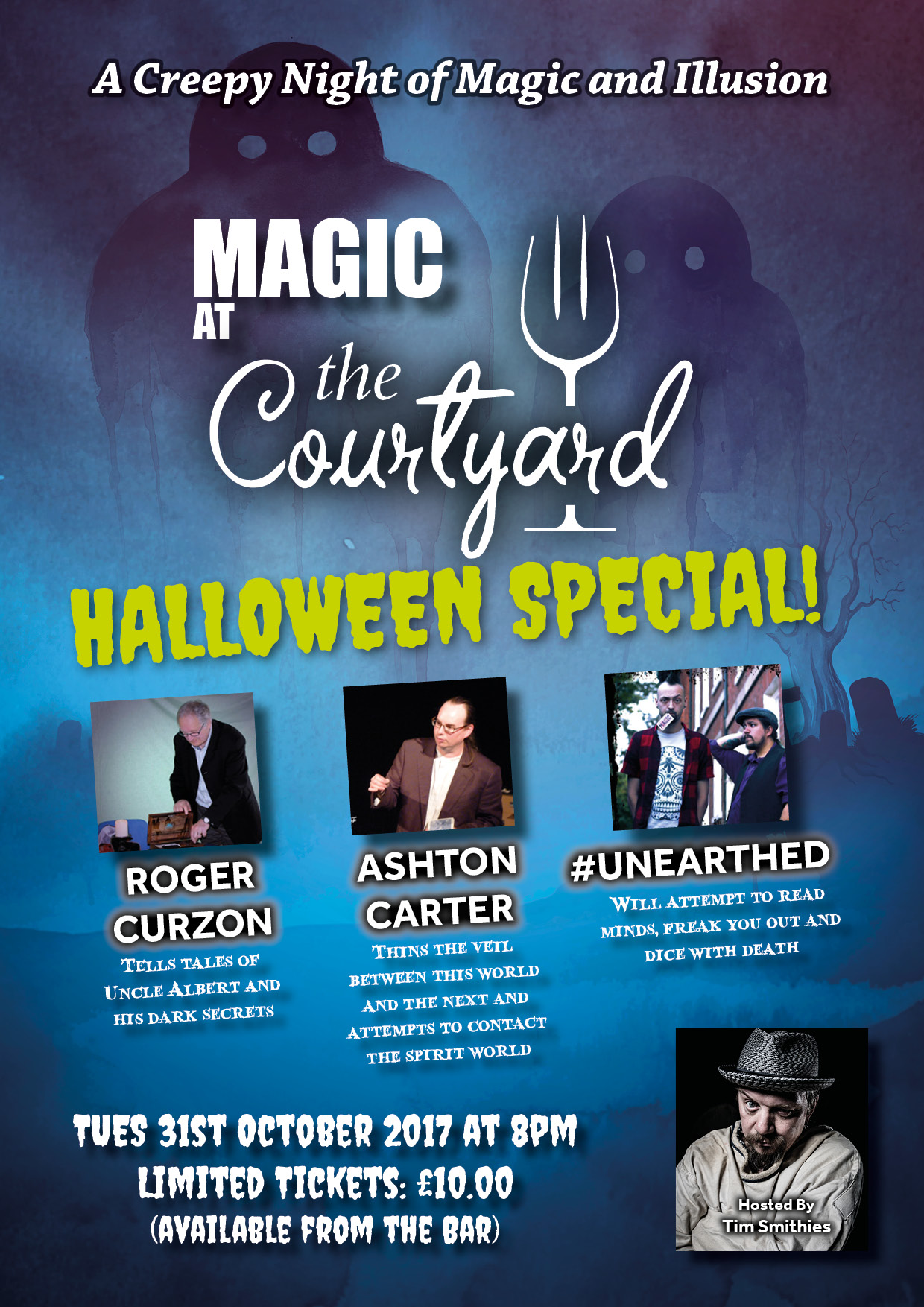 ROGER CURZON
Roger is a legend in the magic community and will tell creepy tales of his Uncle Albert that will make you shudder.
ASHTON CARTER
Ashton will attempt to cut through the veil in a theatrical seance... with tales of ghosts and more - an amazing act usually only seen in large stately homes but for one night only he's coming to the Courtyard.
UNEARTHED
A magic duo who will freak you out with some mind reading, crazy magic and freaky stunts...