Location
Chapel Allerton Park
Address will be sent in the welcome e-mail
Leeds
LS7
United Kingdom
A playful and adventurous journey towards intimacy. An invitation to discover more of yourself and how you authentically relate to others
About this event
Intimacy - Into me I see.
A playful and adventurous journey towards intimacy.
We'll explore embodied practices combined with learning one's own/others primary love language to help enhance compassion for yourself and others, develop more ease and greater resources for your relationships.
This taster session is an invitation to dip your toes to discover more of yourself and how you can authentically relate to others.
Are there different types of intimacy?
How well do you know your:
boundaries and comfort zones?
unique ways of expressing & receiving love.
Open to all genders.
Someone who is curious about exploring intimacy but not sure where to begin.
The space we are co-creating:
Non-sexual. Not a dating platform.
Boundaried to create a safe container.
Small group ( up to 12)
We will be sitting on the carpet, bring a cushion to sit on.
What would people walk away with?

Deeper understanding of yourself.
Increased confidence in expressing boundaries.
Increased confidence in expressing and receiving love.
Who are the workshop leaders and facilitators ?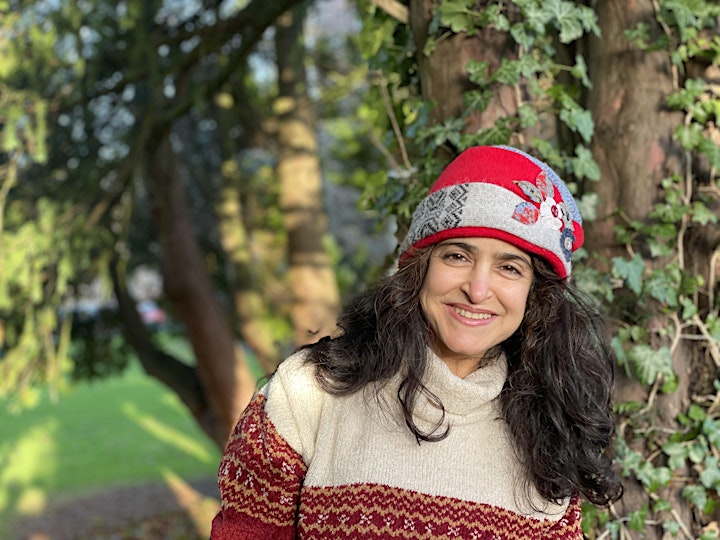 Ibtisam
With her desire to make life more harmoniously beautiful comes passion for understanding relationships and dreams.
To co create meaningful experiences each day with Magic.
Both vivacious and shy she seeks simplicity in an increasing techno world.
She loves to travel, learn about other cultures via food, stories & spending time in nature.
An experienced relationship counsellor and psychosexual therapist of over 15 years,
She has graduated from the University of Mumbai with Honours, trained with Relate, continues to educate herself as a lifelong student.
She is skilled at applying Integrative modalities she trained in to match clients needs and orientation.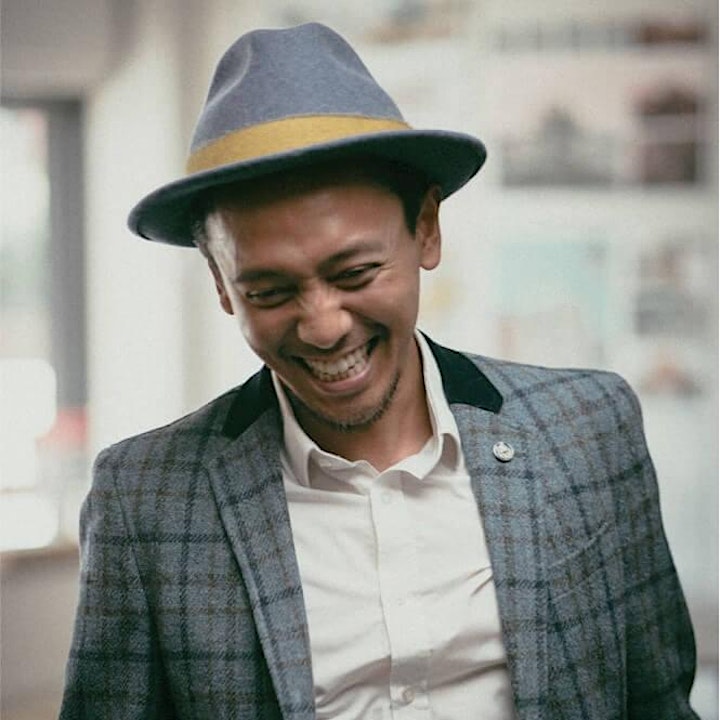 Angga Kara is an Executive Peak Performance Coach, TEDx speaker & Men's Wellbeing specialist.


He helps leaders navigate through periods of high stress and uncertainty. Re-discover lost zest for life and holistically develop inner-fire (resilience) & mental wellbeing.
He combines evidenced based methodologies with ancient philosophical wisdom to help unlock peak performance. He is accredited by EMCC.
His clients list range from C-level executives & leaders, E.U. parliament politicians, successful business owners, athletes to celebrities.
Due to 3 of his male friends taking their lives in 2017, Angga has set up & lead MEN UP NORTH, a men's suicide prevention charity and helping raise the level of self awareness for modern men utilising 'Safe Space Conversations' methodology that was developed due to the need to create psychologically safe space for diverse men.
He's personally led over 1200 conversations with men from the ages of 18-72 & engaged over 5000 people in conversations of masculinity, mental health and diversity in global organisations.

He is also a Fellow Coach with BetterUp in California, coaching leaders in the practical application of leading edge research in Wellbeing & Diversity and inclusion in global organisations.
He also sits on the SY:NC board, aiming to raise £1.5m as a city wide coalition of N.G.Os in Sheffield helping to reduce child exploitation into crime in the city.