Location
Windmill Hill City Farm
Philip St
Bristol
BS3 4EA
United Kingdom
The Nest Collective's one-day festival celebrating the finest folk and roots music from around the world.
About this event
We're so sorry this event has been cancelled.
Please join us for our upcoming Campfire Club shows in Bristol this summer
At The Nest Collective we've always felt that the shows with multiple stages - with musicians playing up close and personal, the old way – have been the most intimate and special. So we decided to create an entire festival around this: pure continuous music across several stages.
Wander from stage to stage with music all around you, as you seek out familiar sounds and discover new favourites.
See what treasures you might find at the Magpie's Nest.
Lineup:
Sam Duckworth (Get Cape, Wear Cape, Fly) • Political, personal, passionate – Sam Duckworth is a standout singer/songwriter of his generation.
N'famady Kouyaté • A talented multi-instrumentalist from Guinea. His primary instrument is the balafon – the traditional wooden xylophone, sacred to West African culture and his family heritage of the griot/djeli.
Loshn • Loshn are a Klezmer ensemble exploring the traditional music of Ashkenazi Jewish culture. Their interpretation and arrangement of old repertoire sees their music speak, sing and dance with the tradition's distinct Yiddish accent and vocabulary.
The Ciderhouse Rebellion • Traditional rebellion at its best. Profound and eloquent, epic and haunting, wild, dramatic and occasionally unhinged.
Auka • "Ethereal and euphoric – utterly stunning" – BBC Introducing
Reema • Recently relocated back to Brighton from Berlin, singer-songwriter, Reema, creates bitter-sweet, delicate folk songs with lyrics that explore being human.
321 • 321 is Kate, Ric and Dom. 3 voices, bass, guitar and drums. Somewhere between Folk and Punk. Maybe that's Polk.
Aniya Savage • Ethereal, haunting vocals paint pictures of Aniya Savage's multi-cultural life. Her songwriting tells stories that are entrenched in vivid emotion.
Claire Vine • Songwriter Claire Vine takes political and social commentary combined succinctly with uncompromising moments of raw beauty to produce songs that sound like they've always existed.
----------------------------------------
As well as the extraordinary live music, this event will feature some free workshops running throughout the day:
Digeridoo and Hand Drum Workshop 
The Re-psych Project: Scrap instrument construction & playing
----------------------------------------
The City Farm Cafe will be open from 3pm to 10pm, selling soups, toasties, counter salads, snacks, cakes, cold drinks, hot drinks, ice creams.
The Barn Kitchen will be open from 3pm to 8pm, selling falafel and beef kibbeh wraps, served with tabbouleh, yogurt dressing and pickled onions.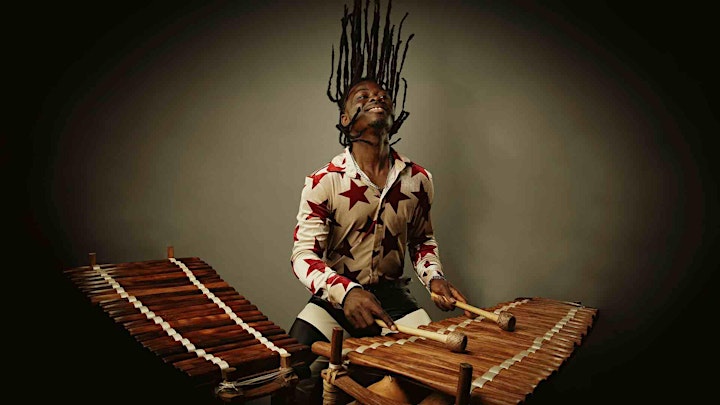 What the audience said:
"Brilliant festival. Superb quality of music and really cosy great atmosphere. More!"
"A totally magical evening, such an amazing setting with excellent music."
"…only caught 2 hours but saw 5 (astonishing) bands and had my soul profoundly nourished"
"Wonderful music from across these isles & around the world – thanks for a fab evening"
"Lovely to be with good friends in such a relaxed atmosphere listening to great live music for the first time since it all began!
"Wonderful music in a lovely setting, truly magical & a treat in covid times. Thanks for the lovely event!"