Mailchimp Masterclass Training Event 26th January 2018 (Glasgow)
Description
Welcome to our Mailchimp Masterclass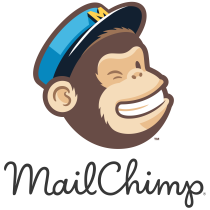 "There is only one boss. The customer. And he can fire everybody in the company from the chairman on down, simply by spending his money somewhere else."
- Sam Walton, Founder of Walmart *


Improve your customer engagement, lead generation, sales conversion, while creating loyal customers that will recommend your business!


How will you benefit?
This is a hands on training and ideally you should bring your laptop and learn by seeing and then doing. You can expect to take a way a foundation to:
Improve your communications with Customers and Prospects

Target additional income with existing and new customers

Increase the quantity and quality of your sales leads

Improve your marketing process efficiency and effectiveness

Create loyal advocates that will promote your business and generate business referrals

Ultimately drive a great Customer Experience


Expect to learn about various aspects of Mailchimp, such as :
Working with lists in your marketing database

Importing data to your marketing database

Adding custom data attributes to support your marketing process

Creating and leveraging Marketing Groups to support targeted campaigns

Creating Dynamic Segmentation for Marketing purposes

Running campaigns, such as, regular, automated, newsletters and A/B testing.

Connecting your website news/blogs to RSS campaigns and have mailchimp automatically send out news items to your target audience

Building automated triggers to enhance workflow campaigns and track the digital body language of your customers and prospects

Reviewing and understanding the performance of your campaigns and how to subsequently nurture your leads and turn prospects into customers

Introduction to integrating other platforms with Mailchimp and how this can help your business efficiency / effectiveness. e.g. Eventbrite, Paypal, Social Media

introduction to new features such as Landing Page creation and publishing and the benefits to growing your subscribers


Now let's get that
monkey off your back and put it to work by helping to grow your business!
Included in price - Tea, coffee, soft drinks, water and snacks are unlimited throughout the event. Free Car Parking is also available.