Mailchimp Workshop - Getting to grips with Email Marketing
Description
Is email marketing giving you a real headache?
Perhaps you signed up to this "mailmonkey" thing people told you about, but you haven't signed in for an age.
If you want to learn how to use Mailchimp for your marketing and relationship building, then this hands-on workshop is perfect for you.
---
Links2Leads is proud to announce our upcoming Mailchimp for Beginners workshop, to share insider tips and tools to help business owners learn how to use email marketing to build their relationships with current contacts, and potential clients, with Mailchimp.
What we will learn:
How to create a new list, and to make sure you are following data protection (Ie no personal emails, no email addresses that have not given consent to opt-in)

How to create your first groups, and why groups rock

How to create a campaign using the drag and drop tool

How to add videos to your campaign, that automatically play

How to schedule a campaign – plus bonus tips on best times to schedule
What to bring with you:
Please ensure you have signed up to Mailchimp prior to coming to this workshop and if you need a hand signing up prior to the event, please arrive 10 minutes before the start of the course, so you can go through the steps of verifying your email.
---
About your trainer:
Hannah Liversidge, Mailchimp Lover for 10 years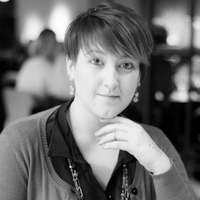 Hannah has been using Mailchimp since before they charged for automations (yes, that was a thing!) and has helped clients figure out how to use this tool for their own email marketing. Through a hands-on workshop, and passion-driven training style, expect an upbeat and helpful 3-hour session, to truly delve in and learn how Mailchimp can help your business grow.