Description
Main Stage
A place to view world leaders and speakers that are changing the world and helping people live a better life.
There are few speakers today that have the wide experience and stellar reputation of Marisa Peer. Marisa has spent nearly three decades treating a client list that includes international superstars, CEOs, Royalty, and Olympic athletes. Her engaging and amusing talks are peppered with anecdotes from an unparalleled career in which she has helped thousands of people to overcome profound personal issues.
A best-selling author of five books, Marisa's USP is that she teaches "simple steps that produce dramatic and life-changing results". As a speaker she seamlessly brings her one-of-a-kind therapy techniques to the room, leaving her audiences both transfixed and transformed. Her acclaimed "I Am Enough " program focuses on the thought patterns and mental habits that can be detrimental or beneficial to our success, depending on how we use them.
When she reveals her fundamental rule – that all our emotional and personal problems come from us believing that we're not 'enough' – and explains how to overcome it, the results are tremendous and dramatic.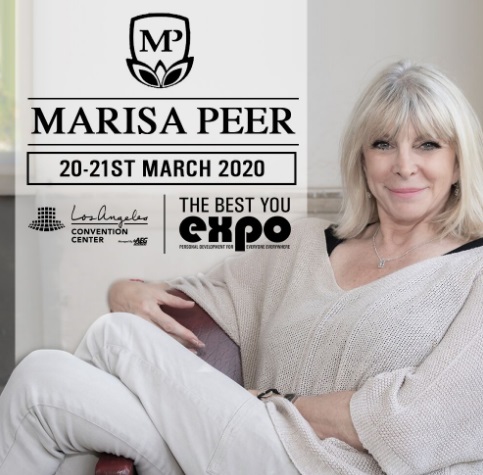 The Best You EXPO started 5 years ago now with the dream of helping people live a life without limits. A place where like-minded individuals with the common purpose of becoming The Best Version of themselves.
The Best You EXPO is now the largest personal development gathering on the planet, over 40.000 people have attended this life-changing event and more than 700 speakers have shared this platform to share wisdom, knowledge, and expertise.
The Best You EXPO is coming back to LA, Join us in 2020 on the 20th and 21st of March in LA, You will Love it!