Description
Main Stage
A place to view world leaders and speakers that are changing the world and helping people live a better life.
Ryan branded a new event called the City Gala. Gala's vision is to advance the community through humanitarian activities and events. The purpose of the gala is to assist startup, charitable organizations gain access to funds and awareness. The City Gala has featured speakers and honorees such as Sir Richard Branson, Sean Combs, Jane Seymour, John Travolta, and Halle Berry. Shortly after founding the City Gala, Long executive produced the Novus Summit and the United Nations that featured speakers and a theme of how innovation and technology are moving forward against today's global grand challenges.
The City Summit, which Ryan founded in order to assist entrepreneurs in building and growing their business is themed "a world-class, socially conscious business acceleration experience."
Ryan is excited about the future and the possibilities he sees before him. He looks forward to expanding his company and fundraising endeavors internationally.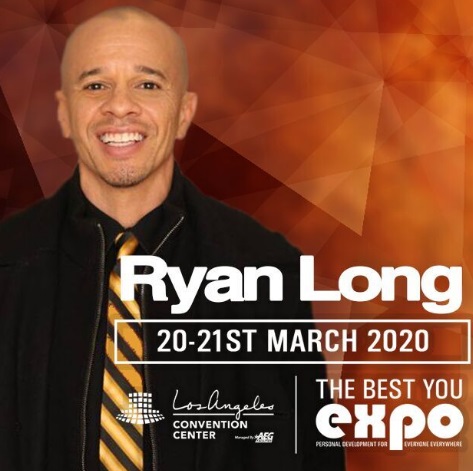 BUY TICKETS:
The Best You EXPO started 5 years ago now with the dream of helping people live a life without limits. A place where like-minded individuals with the common purpose of becoming The Best Version of themselves.
The Best You EXPO is now the largest personal development gathering on the planet, over 40.000 people have attended this life-changing event and more than 700 speakers have shared this platform to share wisdom, knowledge, and expertise.
The Best You EXPO is coming back to LA, Join us in 2020 on the 20th and 21st of March in LA, You will Love it!


Amazing Experiences!

FOR INFO: