Description
​We all know life can be tiring and stressful at times, and we can easily be overwhelmed by feelings of anxiety or negative thoughts. However, it doesn't have to be this way. Meditation and mindfulness provides a set of simple but powerful practices that aid relaxation, help reduce symptoms of anxiety and stress, and promote happiness and wellbeing.

Designed for those who already have a basic knowledge of meditation and mindfulness, this course enables you to deepen your understanding, strengthen your techniques, and awaken new levels of awareness.

Take your meditation and mindfulness practice to a new level
This course – which comprises six 90-minute sessions, all held at the beautiful, semi-rural Firs Farm in Curdridge – gives you the chance to learn more advanced relaxation techniques, and practise extended guided meditations and mindfulness exercises.

Tailored to those who want to take their practice to a deeper level, this course provides new meditations and techniques that you can add to your existing practice to cultivate and maintain that all-important sense of peace. Even if you don't meditate regularly, so long as you understand the basics of meditation and mindfulness, this course can benefit you.

Through the weeks, we'll be exploring various meditations and mindfulness exercises that allow you to surrender your anxieties and connect with your inner self. You'll learn mantras that are designed to enhance your meditations, and mudras (simple hand gestures) that direct the flow of energy, thereby helping you get the most out of your meditations. All the meditation and mindfulness practices in this course have been hand-picked with one key goal in mind: to promote and maintain a peaceful and positive life.

Tap into the benefits of meditation and mindfulness
As well as boosting positivity and confidence, clinical trials have shown that meditation and mindfulness has a number of health benefits, including:
Relieves anxiety and depression
Reduces stress
Helps relieve pain and inflammation, including back pain
Provides coping mechanisms for chronic conditions like IBS
Improves quality of life in a range of disorders and diseases, such as fibromyalgia, MS and cancer
Important information
Your place on this event is guaranteed upon us receiving full payment. No refunds will be given for cancellations made less than 30 days before the start of the event. In the event of the event being cancelled a full refund will be given.
Please bring the following with you:
We will provide:
Directions
This event will be held in the bungalow, which is located on the left-hand side as you enter through the gates of Firs Farm. There is parking space outside the bungalow as well as down the gravel track. You can park anywhere except for near the right hand annexe (as you look at the main house). Please keep cars off the grass areas.
Please arrive no later than 10 minutes before the class starts.
Please note that sat nav will not get you to our door, only the general area. Being familiar with the road layout in advance will serve you well. Capers End Lane is off a road called 'The Plantation' and is easily missed. When you arrive on Capers End Lane (Gravel track) proceed all the way down to the end and you will pass through the gates of Firs Farm. Please see maps below, call 07825 727331 if needed.
By Car
Firs Farm is located between the village of Botley and Bishops Waltham, Capers End Lane can be found off the B3035, and off The Plantation (see map below).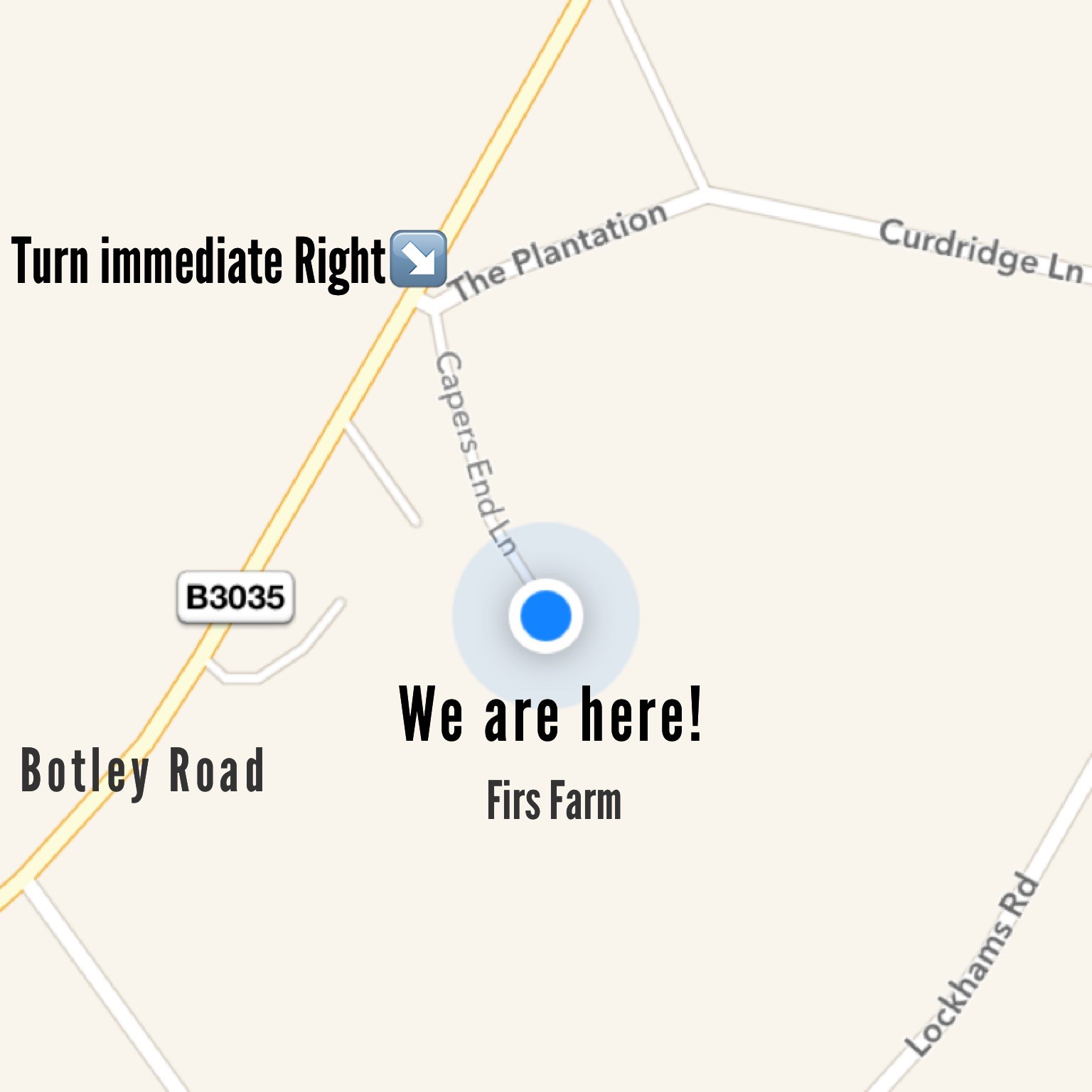 By Train / Taxi
Botley train station is a small station and approximately five-minute taxi drive to Firs Farm. The taxi would need to be pre booked. There are accessible ticket machines at this station as well as customer help points.
Local taxi services
Hedge End Service - 6 Botley Road (01489 696969) - OPEN 24 HOURS
Millers Private Hire Cars - 19 Allen Road (01489 788888)
Phipps Taxis Ltd - 6 Botley Road (070 0444 4444)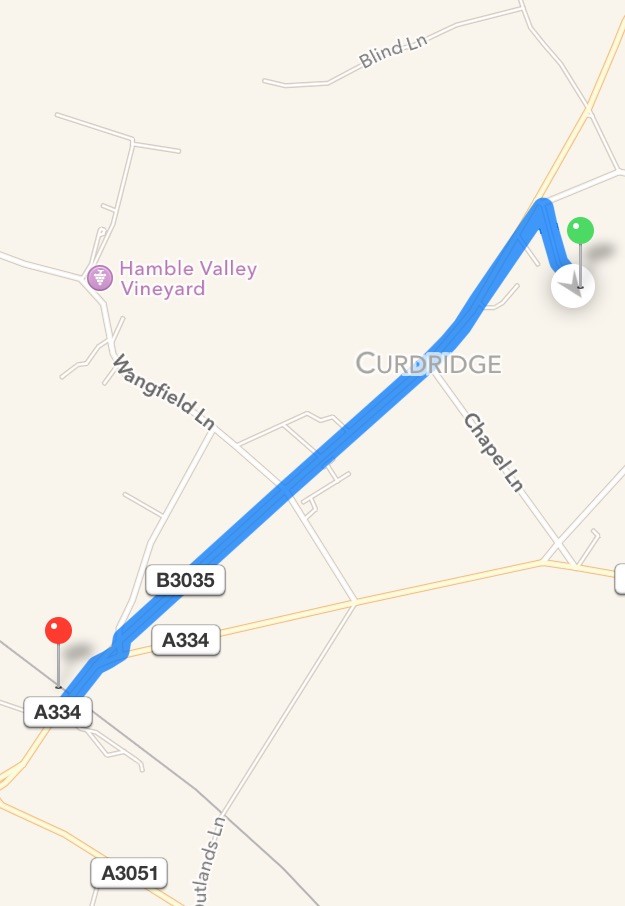 Please keep in mind that this is a commitment to improving your life and wellbeing, and that it's a six-week course, not a quick-fix, one-off session. Ideally, you need to attend all six sessions to get the full benefits.

Ticket cost covers all six sessions.