Description
Makan Nite
A Malaysian feast with Nasi Lemak
Expanding on our recent collaborations with the wonderful streetfood vendors of Manchester, we're excited to bring you a very special evening supper club with Malay street cuisine from Nasi Lemak
They'll be cooking up their delightful dishes all evening with three sittings to choose from:
6:15pm
7:30pm
8:45pm
Your fixed menu meal includes two starters, one main and a dessert all served to your table for only £20 per person. In true Proof style and in keeping with the theme of the evening, we have created some wonderful Malay inspired cocktails to enhance the experience!!
THE MENU - £20 per person / Kids £10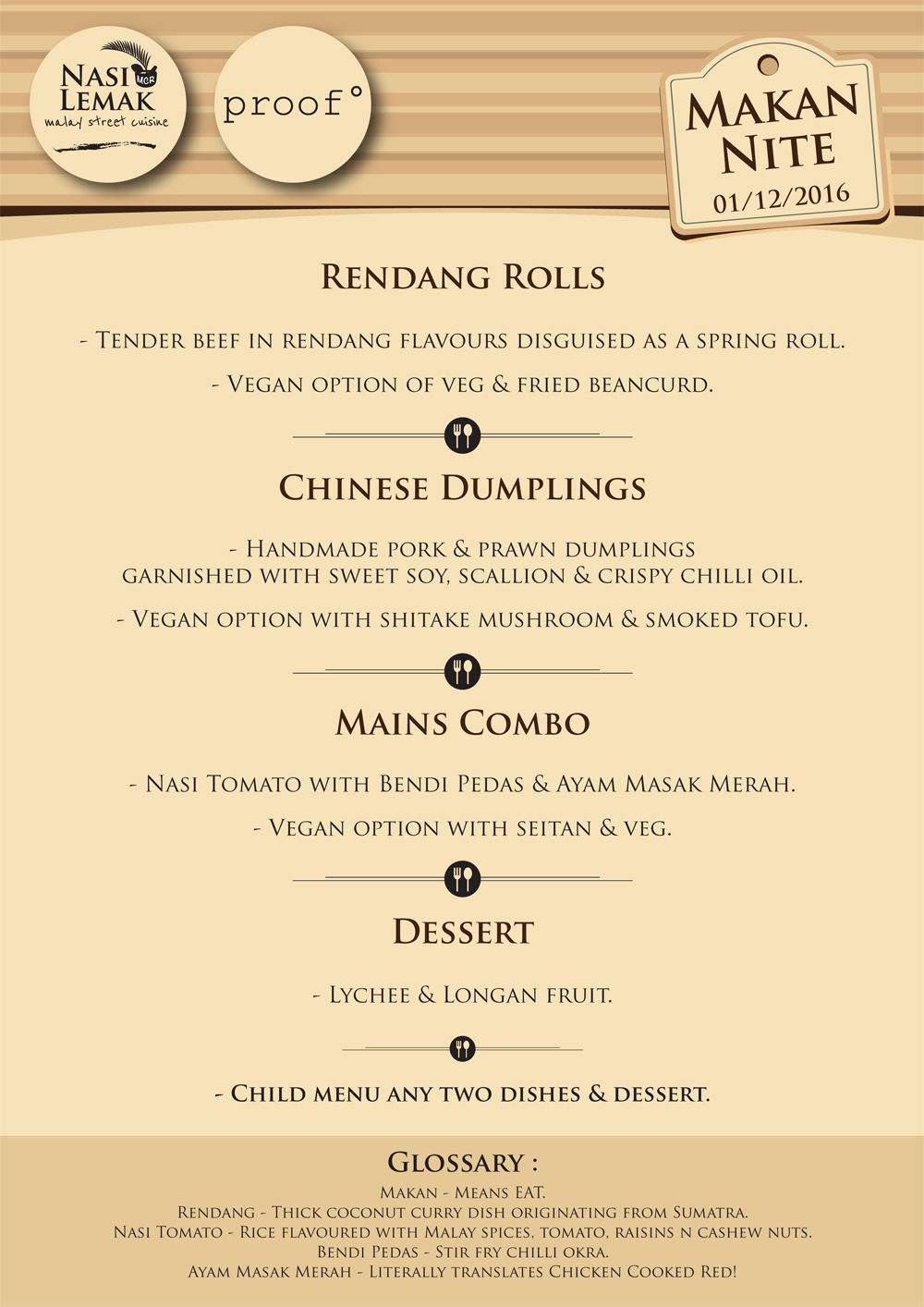 Places can be reserved by paying a £10 deposit at the bar with balance payable on the night.
Tickets can be purchased online but a booking fee applies on Eventbrite.
**VEGAN MEALS** Please email info@proofbars.co.uk to request vegan option.
**CHILD MEALS** Food will be kept as mild as possible.