About this Event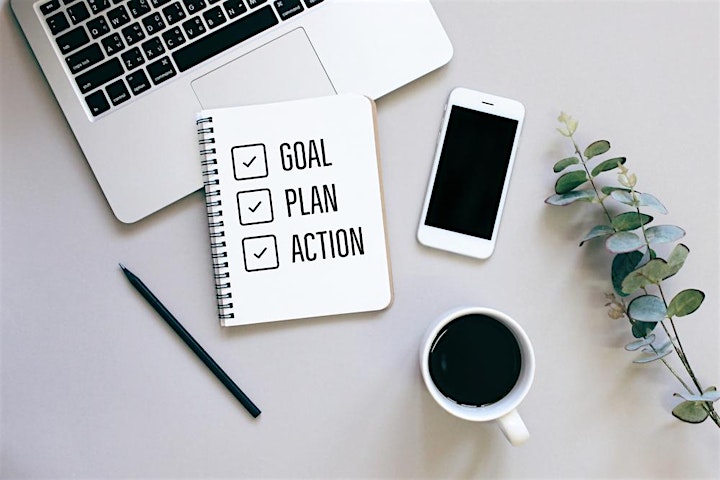 This workshop is an opportunity for you to dive deep into the exploration of:
what you want for 2020;
how committed you are to get what you desire;
how to create a concrete, realistic plan with actions and timelines;
how to be kind to yourself and get in love with your aspirations for 2020.
Who is this for?
This workshop will be for you if you are ready to make 2020 your best year ever.
Maybe you have goals and dreams but the years just keep rushing by and you just don't get the time to step back and plan for making your dreams reality.
Maybe you don't even know what you want from life and what would make your life more exciting and fulfilling.
Maybe you read a lot of books about personal growth but you never complete any of the exercises and thus don't make the progress you desire.
If that's you, then we have just what you need. This workshop will help you better understand your life priorities and provide tools for creating more success, fun and love in your life.
Most of all, we will make sure that you finally complete the thinking and planning that you have been putting off.
What will we do?
In just half a day we will get you all sorted and ready for a successful 2020.
We will guide you through a number of exercises to explore the following questions:
What great things happened in 2019?
What goals did you not achieve in 2019 and why?
Is this still the life you want to live?
What do you want to create in 2020?
Answering these questions will help you become clearer about what you want from life and decide on inspiring goals for the coming year. Research studies have shown that people with written, clear goals are 50% more likely to achieve results than people without goals.
You will then decide on inspiring goals for 2020 and beyond, and create your own personal action plan.
What will you get out of the workshop?
You will walk out of the workshop with your own personal action plan for creating a year of success in 2020.
In particular, you will:
Gain a better understanding of your priorities, strengths and challenges regarding each are of your life areas
Complete your own Wheel of Life diagram in which you can define your long term and short term goals for key areas in your life
Learn new strategies for living 2020 to the fullest
Receive a complete goal setting guide with powerful tips and tools on how to stay committed to your plan, shining a light on both your potential and your challenges
Meet like-minded people who feel passionate about their personal growth
This is NOT a marketing event - there will be no selling, just pure and powerful content led by two transformational coaches.
Let's get started!
Book your ticket now to join this action-packed workshop. Spaces are limited to 15 people per workshop to allow each person to get a dedicated experience.
Standard tickets are on sale for £95.
Early bird tickets are available for £80 until 31 December 2019
We also offer a VIP ticket at £195, which includes the above plus:
a 60-minute private follow-up session with one of us, either face­ to-face in London or via Skype (normal price £150);
a free signed copy of Hans Schuman's book Falling in Love with Your Job (retail price £19.90)
FREE BONUS
You will receive a paper trial copy of our annual planning wallchart to track your goals and dreams.
Testimonials
We are running this workshop for the first time, but here is what attendants from a previous workshop wrote about working with us:
"I've had a really inspiring day. It was great to talk through ideas with like minded people in a safe environment. The workshop is an amazing investment in yourself."
-Carol Graham, retired ex financial services
"Great for turning dreams into realities."
-Executive Director, Investment Banking
"An excellent day and opportunity to take a good look at life. Hans was both challenging and kind while leading us forward."
- Linds Bird
"I have left Hans' workshop feeling very motivated & inspired and would highly recommend it to anyone looking for a change in their life."
- Office Manager, Hedgefund
"SMART goals aren't just about achieving business goals. Hans helped me understand the value of using SMART goals in my personal life and to set goals that were aligned with my personal values."
- Nicholas Ayre, MD Home Fusion Property Search
"Hans is a great and dynamic coach. He facilitated his course with a group of motivated participants enabling us with clear vision and goals to move forward with. Highly recommend him for 1-2-1 coaching and in a group environment."
- Brad McCaw, Management Consultant