Description
As macrame becomes increasingly popular, cropping up everywhere from homewares to jewellery to clothing and all over instagram, we are showing you how to start your own with our beginner's workshop.
You will be able to take 1 macrame hanger home and if you like buy on site plants and pots to go with it at an extra cost.
Join us at the Jetty for a nice Saturday afternoon. Workshop starts at 12 and will finish at 14.30. After you can help us watering and maintaining the lovely garden.
Children, Teens and Adults all welcome :-)
Accessible by public transport, disabled access, suitable for beginners
Some refreshments will be provided but please bring water as it can get really hot at the Jetty.
For more informations please email: seed@urbangrowth.london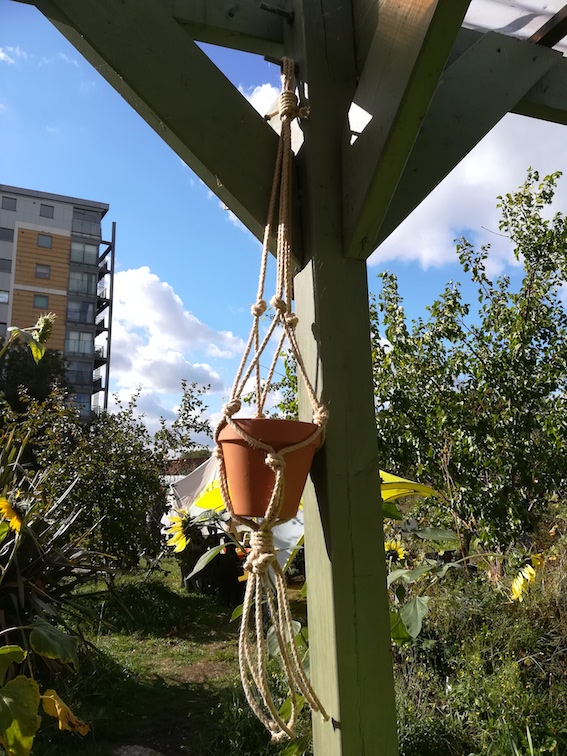 Follow us on
Have a look on our website