Description
Create a basic small Christmas Wreath (10" in diameter) using traditional methods with Alice from Blossom Flowers Florist in Horsham. The cost of the workshop covers the making of a basic wreath (with no decoration) made from attaching moss onto the frame with wire and attaching foliage like fir, ivy and holly.
Alice will be bringing along decorations such as orange slices, cinnamon sticks and ribbon if you wish to purchase these on the evening to decorate your wreath. The photo shows the basic wreath with some of the added extras that Alice will be bringing to sell.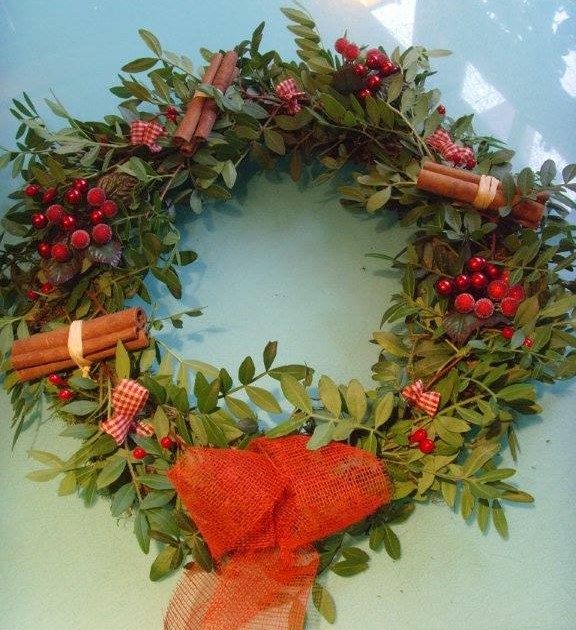 Details:
Suitable : for all abilities
Place: limited to 16 places
Cost: £20
You will need to bring:
– An apron and a pair of secateurs if you have some
– Do bring anything that you would like to particularly decorate or customise your basic wreath if you had a particular theme in mind – special ribbon, baubles etc.