Description
Course Details:
This leather diary/ journal cover making course will teach you some of the fundamentals of traditional leather-working. Including cutting leather, hand stitching, rivet setting, burnishing and edge finishing of high-quality beautiful vegetable tanned leather.
You will have the opportunity to make your own beautiful diary cover and if required I can supply the diary insert so you're ready to go!
The course aims to be relaxed and sociable but will be a small enough group to ensure you get the tuition required to make something you will love and that will stand the test of time
Facilitator:
Liz Huband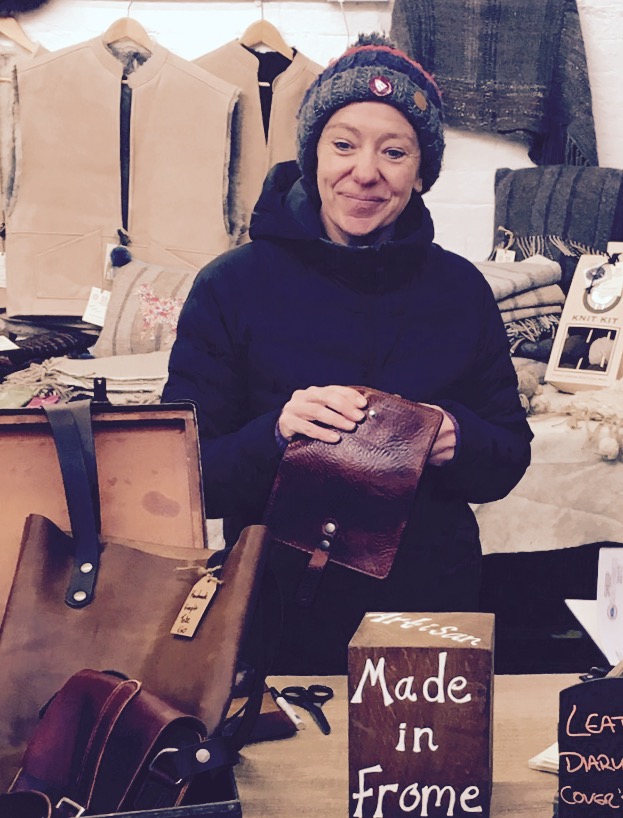 I was always a slightly restless amateur creator, who craved the sense of expression which comes from turning an idea into something tangible!
5 years ago I moved west to be closer to family and I developed a real passion for working with natural materials. then I discovered the joy of working with leather!
Leather is so versatile - each animal hide has different properties and each tanning process effects how the leather can be manipulated. My personal passion is in making things to last - things that will outlive me and go on to tell their own unique story.
I love the experience of making things from scratch and put many an hour into my hand made items using traditional saddlery skills. This combined with my background in teaching, constantly reminds me that everyone learns differently and the classes will be small enough for people to be able to learn at their own pace, in their own way with on hand support, guidance and mentoring throughout.
I hope that all participants will leave with an item that they truly love and maybe that they too will develop a love for this timeless craft, with enough of the basic skills to carry on with new projects in the future...
Inclusions/Exclusions:
All Materials included including a variety of fixings and high quality leather. Any equipment provided, please let us know if you have an allergy to latex.