Make a Living Writing About Your Life & Adventures w/ Alastair Humphreys
Event Information
Refund Policy
Refunds up to 7 days before event
Eventbrite's fee is nonrefundable.
Description

An intimate conversation with author, podcaster and filmmaker Alastair Humphreys on memoir and travel writing, how to write engaging stories about your life, and tips for building a creative career by documenting your own experiences.
Alastair Humphreys has built an impressive career as a creator using a simple formula:
Step 1: Go on an adventure.
Step 2: Write a story about it.
Step 3: Earn money from it.
Step 4: Repeat.
Simple. But far from easy!
In this month's Salon interview with Alastair Humphreys, we'll find out how he does it.
We'll dig into Alastair's creative process – from planning to adventuring to writing to publishing and eventually, getting paid.
We'll also discuss how Alastair has navigated hard times to persist as a creator for 15+ years, his journey from teaching to writing to filmmaking to children's books to podcasting, how he balances family life with adventuring and creating, and tips for writing stories about your personal experiences that readers will love and publishers will buy.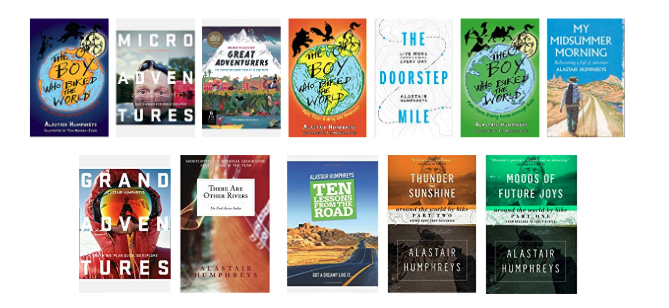 In our wide-reaching conversation we'll cover:
When "Write What You Know" is good advice (and when it's not)

Deciding what to include (and exclude) in a narrative non-fiction book, memoir, article, podcast or film


How to write intimate details about your life that are both truthful and engaging

How to know when to quit and when to stick with a project

How to write about real people (e.g. family, friends, strangers) truthfully without harming or insulting them(!)

How Alastair publicises his work and where his current focus is online

Alastair's experiments in YouTube, podcasting, social media, and which are working best for him as an author

When to go traditional publishing and when to self-publish

Strategies for building your author platform

Tips for finding early fans and getting your work to spread


And much, much more.
Following the interview, we'll run a short and sharp workshop to help you take the first steps to turn your lived experience into a story.
Guest Writer: Alastair Humphreys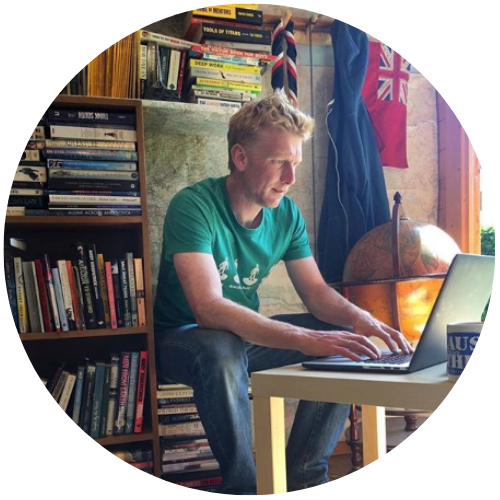 Alastair is a National Geographic Adventurer of the Year, podcaster, filmmaker, and author of 12 books.
He spent over 4 years cycling round the world, a journey of 46,000 miles through 60 countries and 5 continents. More recently Alastair has walked across southern India, rowed across the Atlantic Ocean, run six marathons through the Sahara desert, completed a crossing of Iceland, and participated in an expedition in the Arctic.
In 2018, Alastair trekked over 350 miles across Spain in the footsteps of his adventurer-author hero Laurie Lee, feeding himself only with money he earned busking. He turned that story into the enthralling, raw memoir of about a conflicting life of adventure: My Midsummer Morning: Rediscovering a Life of Adventure.
Your Hosts:

Matthew Trinetti is a writer, publisher, TEDx speaker, and professional facilitator. Matt has spent the last 6 years designing and leading programmes at Escape The City to help unfulfilled professionals pursue more creative work and reinvent their careers. As a publisher, Matt published Stephen Markley's Tales of Iceland, a perennial seller on Amazon and in Iceland. Matt's writing has appeared in Quartz, Observer, Huffington Post, and on his blog GiveLiveExplore.com.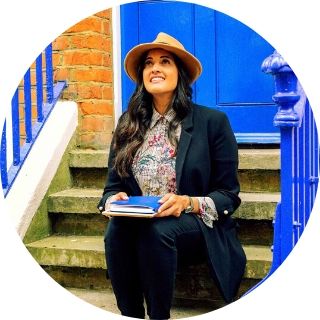 Parul Bavishi has been an editor for over a decade and has worked at Random House, Quercus and Eccles Fisher where she has helped a number of inspiring and award-winners writers. As an editor at Publishing Uncovered and at the Story Grid she works with thriller and YA writers to help them prepare for submitting to agents. She is the co-host of the Story Grid Showrunners Podcast, where she analyses hit TV shows to uncover why the story works.
She co-founded the Salon with Matt in 2019.

Can't join this time but want to hear about future events? Let us know.
Date and Time
Refund Policy
Refunds up to 7 days before event
Eventbrite's fee is nonrefundable.