Description
This is Zante's unique & exciting cocktail class experience! It's the ultimate way to kick start your night out with cocktails, boisterous games & banter!
Taught by our world-class professional bartenders, at Mansion Pool centrally located in Laganas, the class is a fun & interactive, hands-on experience which gets you behind the bar learning how to make, shake & of course drink your very own cocktail creations!
The fun doesn't end there…straight after the class the evening continues as you can enjoy your 1-hour free bar close by at Fishbowl Bar!
So shake things up for a truly unforgettable holiday experience at our Make It Shake It Cocktail Class!
Great for any celebration such as hen & stag parties, birthday parties, or private parties & celebrations.

WHATS INCLUDED
1.5 HOUR COCKTAIL CLASS

1 HOUR FREE BAR

WELCOME DRINK + SHOTS

BAR FLAIR SCHOOL WRISTBAND
To find out what we do at Bar Flair School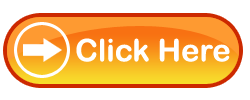 FAQs
Are there ID or minimum age requirements to enter the event?
18 years of age
How can I contact the organiser with any questions?
By email on info@barflairschool.com or telephone 07871 644040
Do I have to bring my printed ticket to the event?
Yes and please bring ID with you such as a passport to verify your identity and age.
Is it ok if the name on my ticket or registration doesn't match the person who attends?
Only if you have notified us in advance as per previous question.
How do I get to the event?
Your evening will begin at Mansion Pool Bar in the resort of Laganas Zante. It is conveniently located less than a 1 minute walk off Laganas Main Strip. On the Main Strip you will find a main crossroad with 'Big Boys' food outlet there, if you are walking past Big Boys as if you were walking towards the beach, you immediately turn left, you will find G Spot on your left and if you continue to the end of this road (it will take 30 seconds to walk), Mansion Pool Bar is on the left and it is immediately on your right.
What's the refund policy?
No refunds permitted
Terms & Conditions
We ask that you read these terms and conditions fully before booking a course or activity with us.
If you have any queries, please email us at info@barflairschool.com before placing an order.
Liability
Nothing in these Ticket Terms affects your rights under the law or excludes or limits our liability for fraud. Our liability to you shall be limited to the price paid for your ticket. Bookings are made through eventbrite to Kaloman Ltd which acts as a booking agent on behalf of X-Isle Travel & Events, Greece. Kaloman Ltd does not hold any responsibility for the way the event is run. All issues and queries regarding the event itself should be directed to Bar Flair School info@barflairschool.com
KALOMAN LTD
BOOKING TERMS & CONDITIONS
TICKET SALES AT EVENTRBITE.CO.UK ON BEHALF OF X-ISLE TRAVEL AND EVENTS, LAGANAS GREECE
General
i. We advise that you read these terms and conditions fully before booking a course or activity with us.
ii. The ticketing agent in the case of buying tickets online at www.eventbrite.co.uk for BAR Flair School Zante and X-isle Travel and Events Zante is Bar Flair Services, part of the UK registered private limited company Kaloman Ltd. This ticketing system is offered as a service to you. Bar Flair School Zante is part of the Greece registered limited company X-Isle Travel and Events.
iii. For the purposes of your contract to purchase a place on a course or class, such contract to purchase a ticket will be with Kaloman Ltd as the supplier of the tickets at the time that you make your booking. The contract is limited to the purchase of the ticket only.
iv. X-Isle Travel and Events is solely and wholly responsible for the provision of every aspect of the booked course, event of activity in Greece, not Kaloman Ltd. All issues including any matters related to a request for a full or partial refund of ticket costs due to non-supply of services or quality of those services are dealt with directly with X-Isle Travel and Events not Kaloman Ltd.
v. All venues used as part of any purchased events or activities have their own health and safety policies. Kaloman Ltd is not responsible for any health and safety issues at these venues.
vi. If you make a booking with www.eventbite.co.uk for an event we are supplying tickets for you are deemed to have read, understood and agreed to these Terms and Conditions.
vii. If you have any queries, please email us at info@barflairschool.com before placing an order.
viii. In accessing the Bar Flair School website or Eventbrite page for Bar Flair School or other X-Isle Travel and Events activities and events you agree that none of the content may be reproduced, downloaded, sold, copied or distributed without the prior written consent of the copyright holder. You will agree to only access the website for your own personal, non-commercial use. All copyright, trademarks and other intellectual property rights in the website and the content are owned by or licensed to Kaloman Ltd. or X-Isle Travel and Events.
Liability
ix. Nothing in these Ticket Terms affects your rights under the law or excludes or limits our liability for fraud or personal injury. Our liability to you shall be limited to the price paid for your ticket.
Charges and payments
x. Bookings are not confirmed until such time that the relevant payment has been received by us.
xi. Please allow up to 48 hours for an email acknowledging your place on your chosen course or class.
xii. Please print your email ticket, as this is your proof of purchase. Please check your junk/spam folder if you do not receive an email.
xiii. If you do not receive an email within 48-hours, please contact us by email.
xiv We will not be responsible in the event that you make any error when purchasing your course or class (including but not limited to selecting the wrong date or the wrong number of tickets).
xv. Please check that your selection is correct before confirming the purchase as all purchases are subject to the terms and conditions for exchange or refunds at the time of booking for each event or activity.
xvi. Prices are subject to differ due to various reasons. If you find you have placed an order and see the prices at a lower price, you are not entitled to any money back in the difference.
xvii. Purchases are charged in Pound Sterling. If you choose to buy your tickets in another currency you may be charged a fee in accordance with your bank in respect of the exchange rate.
xviii. Certain courses and classes may not operate if the minimum number of guests is not reached therefore we have the right to cancel your booking, in which case you are entitled to a full refund.
xvix. X-Isle Travel and Events and Kaloman Ltd. reserve the right to refuse a booking if there has been a technical fault in price error.
xx. All prices are inclusive of VAT (where applicable) at the current rate.
xxi. We reserve the right to amend these Ticket Terms and Conditions from time to time without notice.
xxii. We cannot guarantee the prices of your course or class will not change. In the event of this, you will not be entitled to any refund to that of the new course fee if it is lower.
xxiii. Only guests in possession of a valid proof of purchase of a place will be admitted to attend.
xxiv. Courses or classes purchased online are date specific and therefore valid only on the date specified. Conditions for purchase refunds and transfers are set out on the Eventbrite FAQs for the specific event or activity purchased.
BAR FLAIR SERVICES, KALOMAN LTD, UK
Private Limited Company No: 9429591
Registered Address: 18a Main road, Littleton, Winchester, Hampshire SO226PS
Contact: info@barflairservices.com
BAR FLAIR SCHOOL ZANTE, X-ISLE TRAVEL& EVENTS, GREECE
Company No: 107451486
Registered address: Pantokratora, Lagana, Zakynthos, Greece 29092
Contact info@barflairschool.com