Description
Making More Money – Creating a Successful Sales Strategy
The Women's Organisation and 2 Summit Up bring you an exclusive event that will help you to address your sales technique and look at ways to boost your income through better understanding your customer.
About the host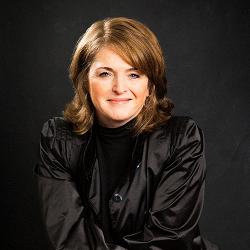 Elaine Atherton is a Sales Coach & Trainer who took £130 investment and turned it into a business turning over £4mil. A self-confessed 'accidental saleswoman', Elaine specialises in working with those who accidentally found themselves needing to understand sales strategy, but finding it isn't their natural calling.
It's those who started a business because they are an expert in their field, saw a gap in the market, or perhaps they wanted to turn a hobby into a business. Often the selling part is something people feel uncomfortable with, but without it of course it's unlikely a business will survive.
With a love of helping and supporting people on their journey, launching www.2summitup.com was a natural step. Despite her success Elaine confesses she still didn't see herself as a 'good salesperson' but someone who loved helping people, built rapport and kept in touch.
Elaine's message is 'The sale is so much more than the final transaction it's about doing all the steps well that take you towards the sale and beyond. As business owners it's our job to understand the problems we solve, the solutions we provide and to really listen to what our client's need.'
Reality is 'People don't buy to help us. They buy because we helped them'

Who would benefit from this Masterclass?
Companies that are ready to grow their business

Those who feel their sales process isn't giving them what they need

Accidental Sales People who know they are missing sales opportunities and feeling overwhelmed
What the day will include
Reconnecting with the problems you solve and solutions you provide for your clients
What makes the perfect pitch?
Your sales mindset – is it holding you back?
Looking at great habits and actions – including follow up
Great questions give the best answers
Looking after the here and now clients and future clients
The importance of reviewing your results
Lunch will be provided so please indicate when booking if you have any special dietary requirements
Eligibility

This event is open to men and women looking to improve their sales strategy.
Funded places may be available to you if you are:
A female business owner with a business registered in the Liverpool City Region (Liverpool, Sefton, Wirral, Knowsley, St Helens or Halton)

Running a business that is registered with HMRC or Companies House, but has been trading for less than 3 years (evidence will be required)
To access a funded place you must registered on the Enterprise Hub Programme for business growth support. For more information on how to take advantage of the funded support contact our team on 0151 706 8113 or enterprisehub@thewo.org.uk