Location
Marriot City Center,
650 N Pearl St
Dallas, TX 75201
Description

"Far too many Retail Traders in the United States & Canada lose money trading Options. This is down to a multitude of factors. We are coming to North America on Tour to show Retail Traders how to achieve long term consistent returns trading Options. It's time to Make Options Trading Great Again! "
Anton Kreil - Managing Partner, Institute of Trading and Portfolio Management.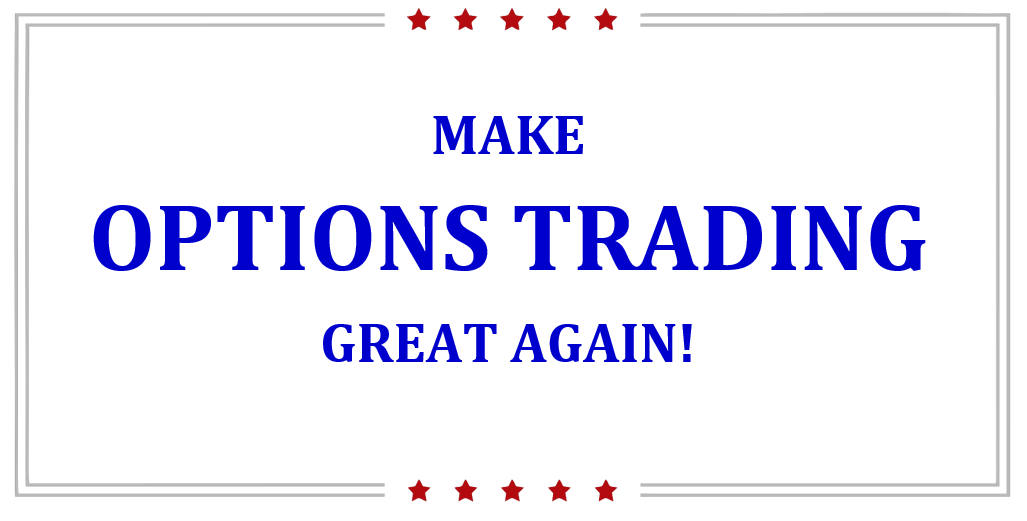 Trading Options and knowing how to trade them properly is extremely important for Retail Traders. This is because through trading Options, Retail Traders get implied leverage to their Trade Ideas. However, 75% of Retail listed Options Traders lose money.
This is due to simple reasons that are easily fixable;-
1. A lack of education in knowing how to generate high quality Trade Ideas.
2. A mismatch between Trade Idea thesis and Trade Structure.
3. U.S. Equities Markets trading on all time highs with Volatility trading at all time lows.
Very rarely can Retail Traders access REAL Professional Traders that can help them solve these issues and help them on the path to consistent profitability. UNTIL NOW!
Make Options Trading Great Again !!!

Join Anton Kreil, Christopher Quill & Raj Malhotra at this exclusive Seminar;-


Maximum Capacity = 50 Delegates at this Seminar
In addition to experiencing this presentation live in the room, VIP Lunch Delegates receive 30 days online access to the 2X Online Video classes that accompany this seminar (value $178) with all supporting spreadsheets. Access is provided after delegates have attended the VIP lunch and Seminar.
Got Questions? Read the Seminar FAQ's section of the ITPM website
https://www.itpm.com/faqs/itpm-seminars-faq/
... or call the ITPM Seminar Hotline
+44 (0) 800 254 5090
Anton Kreil - Former Goldman Sachs, Lehman Brothers and JP Morgan Professional Trader now full time Trader / Portfolio Manager & Managing Partner of the Institute of Trading and Portfolio Management.
Chris Quill - Former Portfolio Manager Assistant at Ruffer Asset Management (No' 1 Japanese Equity Returns Globally) now full time Quantitative Research Analyst at the Institute of Trading and Portfolio Management.
Raj Malhotra - Former Head of Options Trading at Bank of America and Nomura Bank, now full time Options Trader / Senior Trading Mentor at the Institute of Trading and Portfolio Management.

Seminar Schedule >>>
6:00pm registration, 6.30pm start
Misconceptions About Options Trading
Marginal Benefits of Options Trading with Practical Example 1
Risk Rewards Explained Properly
Time Decay, Cost, Liquidity
Timing Options Trades Optimally
Marginal Benefits of Options Trading with Practical Example 2
Volatility
How to Calculate Realized and Implied Volatility in Excel
Repeatable Trade Idea Generation Processes
ITPM Background
The Institute of Trading and Portfolio Management was established to educate, inform and coach Retail Traders & Investors how to take a more Professional approach to Trading and Investing in the Financial Markets. We deliver the highest level of Trading and Portfolio Management education available to the Retail Trader / Investor globally, utilising teaching methods that everyone can understand and deploy themselves. We manage a global Portfolio ourselves and manage a community of Retail Traders and Investors, that connect with eachother and support eachother. We provide our community with a favourable infrastructure that allows each individual to reach their full potential. Additionally, we invest in our best performing students / traders and we also place some of our best traders into Professional Trading employment with Hedge Funds and Investment Banks.
Typically we have three types of delegates that attend our seminars and then join the Institute;-
1. Delegates currently trading with their own money who have struggled to make consistent Returns on their Capital.
2. Delegates who want to start trading with their own savings and seek a higher level Professional Trading & Investing education Vs what is available elsewhere.
3. Delegates who are looking to enter the Professional world of Trading and Investing via Hedge Funds and Investment Banks.
You do not need any prior experience in Trading and Portfolio Management to attend one of our seminars. All you require is a basic level of common sense and arithmetic ability.
At the Institute you will be taught everything you need to know from basic to more advanced techniques. Our approach is challenging both to a beginner and more experienced traders. The professional trader approach is like nothing you have ever seen before. This is because it is simply not taught to the Retail Trader market and is usually only reserved for professional traders.
For background information on Institute Trading Education please Click Here
For more information on ALL upcoming Institute seminars please Click Here
To visit the Institute website and experience all that we do please Click Here
We look forward to seeing you there !!!