Make That Change - A seminar to help your business thrive

Thursday, May 23, 2013 from 9:30 AM to 4:30 PM (BST)
Event Details
MAKE THAT CHANGE
A seminar to help your business thrive
Venue: The Hive, Northern Quarter, Manchester M1 1FN
The Hive is just under ten minutes walk from Piccadilly railway station and Piccadilly Gardens Metrolink, and 10 mins from Victoria station and Shudehill Metrolink and Bus station. Contract parking, if needed, is available close to The Hive.
ABOUT THE EVENT
Having your own business is a fantastic opportunity and more people are taking the plunge either out of necessity or desire. Who can resist the freedom and satisfaction that comes from working for yourself, however from time to time 
it can get challenging.
How can you go from surviving in business to thriving?
This seminar has been designed to address the best ways to deal with the most common issues that we face in business.
In many ways this is a personal development seminar and often the thing that needs to change to help your business is YOU. So with this in mind we have selected some fantastic speakers that will inspire and equip you with the right tools to help you take your business to the next level.
Who is it for? This is the perfect event if you are a business owner, senior manager or simply someone that is committed to personal growth for business success.
Get advice from the experts on how to make lasting change that will 
have a positive impact on your business
Spend a great day networking with like-minded individuals
eager to transform the way they do business
Be Inspired to succeed, and leave with the information you need to make
success real for your business
________________________________
AGENDA  
                                          09:30   Registration & Teas/Coffee
                                          10:15   Welcome
                                          10:30   Speaker 1 - Andy McMenemy
                                                       The Power of Positivity for Personal & Business
                                                       Growth
                                          11:20   Coffee Break
                                          11:40   Speaker 2 - Griselda Togobo
                                                       Don't Settle, Change it
                                          12:30   Lunch
                                          13:15   Speaker 3 - Sean Sankey 
                                                       Moving Forward with Clarity
                                          14:00   Keynote - David Cotton
                                                       Take Control - How to sustain a viable business                                                       
                                          15:00   Close
                                          15:15   Networking
                                          16:45   Ends                              
 ________________________________
SPEAKERS
We have four inspirational and dynamic speakers for this event, see details of each below.  Some of the talks will be interactive so come prepared to participate!
Andy McMenemy   www.andymcmeney.co.uk 

Andy McMenemy has done some pretty extraordinary things in his time, he enjoys stretching outside of his comfort zone at every opportunity. From rising up the corporate ladder (and subsequently jumping off it), to taking part in some of the world's most extreme endurance events, to setting himself the task of beating the world record for consecutive ultra-marathons, to raising money and awareness for ABF, the Soldiers Charity. 
It is his mission to use his experiences to help people develop their confidence and develop a winning attitude. He challenges them to identify self-imposed limits, inspiring them to overcome obstacles on the way to delivering outstanding performance. He works with corporate clients, small business, public sector bodies, charities and individuals.
Griselda Togobo   www.awovi.com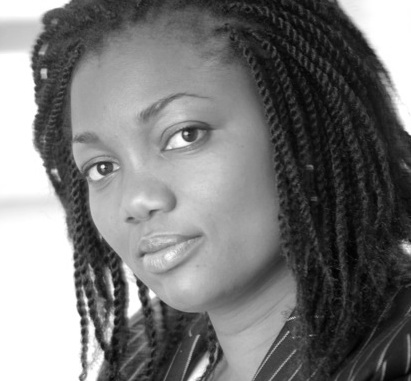 Griselda K Togobo has helped many entrepreneurs to accelerate their business growth, transforming their lives and giving them a fresh perspective on life and business. She had the honor of also being nominated and shortlisted for the Precious Awards Best Mentor in 2012.
Her blog www.awovi.com is dedicated to empowering entrepreneurs with the tools to create financially sound businesses by applying the right business growth strategies. Through her coaching programs, articles, books, live training events and speaking, Griselda inspires and motivates others to make the changes necessary to achieve their dreams. She is well known for her down to earth but no-excuses approach to life and business. She is a chartered accountant and holds an MPhil in Industrial Systems, Manufacture and Management from Wolfson College, Cambridge University.
 Sean Sankey  www.muchclearer.com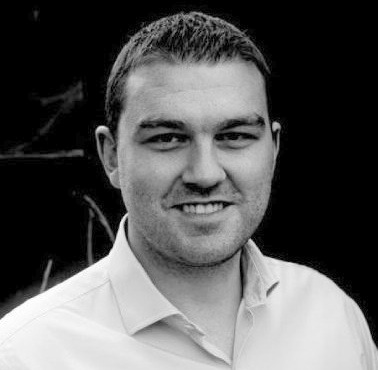 Over the last 15 years, Sean's career has extended to consulting global corporate leaders and manageing complex change-programmes.
He combines all of his experience to create an intriguing, fresh and rich client experience in all of his consulting, training and coaching. Sean has delivered 1,000's of hours of professional training around the world in places such as The Netherlands, Poland, France, Sweden, India and of course the UK.
With skills in NLP and Personal Development coaching, he delivers one-on-one coaching, consultancy and group workshops, with a varied base of clients, normally on topics around communication, personal growth and leadership effectiveness.
Keynote Speaker:
David Cotton  www.davidcotton.co.uk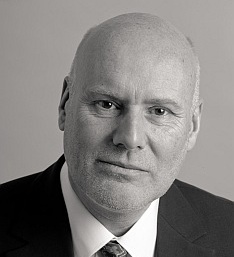 David Cotton has worked in training and development for over 20 years, working in four continents and nearly 40 countries. His work ranges from one to one coaching to managing multinational training programmes. His clients range from small family businesses to the European Commission, United Nations and Middle Eastern petrochemical companies. He is an award winning author of around a dozen books and has written many journal articles. He spent 21 years with the major professional services firms, Arthur Andersen and PricewaterhouseCoopers, before becoming an independent trainer, faciliator and speaker in 2002. 
He delivers training programmes in all aspects of leadership, management and 'soft' (behavioural) skills such as communication skills, creating impact and influence, confidence building, motivation and delegation in a down to earth, inspiring and often humourous manner. 
________________________________
If you would like to sponsor the event, are interested in booking space at the venue to exhibit and promote your business (limited spaces available) or if you have any further queries then please email:
denise@onecirclecomms.com
This is a must attend event for anybody serious about learning what it takes
to be the best they can be in business. 
Don't miss out on the chance to attend, 
book your ticket NOW. 
We're looking forward to seeing you there!
There are several car parks within easy walking distance of The Hive, the nearest is Church Street, the postcode for this is M4 1LX. To walk to the studio from this car park, leave via the Tib Street exit, turn left and cross into Hilton Street, follow Hilton Street which crosses Oldham Street, then Spear Street becoming Stevenson Square. At Stevenson Square turn left onto Lever Street, the Hive is located on your left opposite Griffin House. 
Walking from Piccadilly Train Stration
On leaving Piccadilly Station via 'Piccadilly' exit, turn right and walk down the ramp towards the City centre and Piccadilly Gardens. Follow the path until you see Tesco Express on your left hand side. Cross over Newton Street and take the next turning on the right into Lever Street, continue along crossing Back Piccadilly, Dale Street, Stevenson Square and Faraday Street, The Hive is located on your left at 51 Lever Street.
When & Where

The Hive
51 Lever St
M1 1FN Manchester
United Kingdom


Thursday, May 23, 2013 from 9:30 AM to 4:30 PM (BST)
Add to my calendar