Description
Are you looking to make big changes this year?
Would you like to know more about yourself and how your mind works?
Have you got an idea but don't know how to go forward?
Would you simply like more confidence or self-belief to help you move on?
Then this is the time that YOU need to put aside for yourself!
Join us for Make The News – Mindset Matters where we will help you find the answer to all these questions and more! Learn insights into how others think and be able to read them better, develop the ability to have better relationships. Develop a better attitude and ability to deal with obstacles and adversity more easily. Increase your confidence and self-belief, determination, motivation and maintain a clear focus.
YOU will take back control, plan out your future timeline and take action on your big idea!!!
Panellists/Key Note Speakers
With every event comes a different set of panellists, each with their own field of expertise and knowledge. Browse over their bio's below for more information on each one. We recommend that you have your questions ready for them on the day of the event. Doing so will ensure you get relevant feedback which you can put into practice straight away.
Dr Marina Nani
Founder of Radio W.O.R.K.S. World- Broadcasting and Red Carpet Experiences, Make the News- Gala Events Worldwide, The Quantum of Light- Magazine for Authors and Author-to-be and Sovereign- Magazine for Heart Centred Entrepreneurs, Dr Marina Nani is seen by others as an accomplished writer, but she sees herself as the GOOD NEWS CHANNEL.
WHY NOT! Marina Nani focus on delivering your unique content to a wide, receptive audience, to make the world a better place.
When she retired in 2012, she was fifty-one years old and went away from home on a 1000 days book tour that turned to be a journey into serendipity. When Marina returned to London, she created an exceptional platform for story tellers, and in no time, the global family of Genius Farmers who gather together at Radio W.O.R.K.S. World to plant the seeds of Inner Greatness is now the beginning of a new wave of Emotional Intelligence, The STARDUST Movement.
From where Dr Marina Nani stands, the only story that matters is the story you tell yourself when nobody is listening. Her team of world class authors and speakers help you embrace your truth and endorse your own Vision, share your un-told story, discover your true worth, becoming your own spokesperson.
Being seen on the cover of magazines, being heard on radio and TV shows, being present on the red carpet, are just small hinges to swing big doors, the kind of doors that once open, they never close again: the doors to your own heart.
Danielle Serpico
Daniele Serpico is a highly acclaimed Life & Mind Coach and a Certified Licensed NLP Practitioner, Master & Trainer. Author of the acclaimed 'The Blackbelt Mastermind', a Self-help book on having a fighter spirit and a success mind set and is the Founder of her M.A.S.T.E.R System, she is in high demand for her speaking engagements, filling out venues around the world and also holds regular meetups, workshops and events.
She is also a European Gold and Silver Medal Champion in Kenpo Karate and teaches Self Defence for Mind, Body & Spirit as well as hosting two very popular Radio Shows – RadioMasterMind on Charity Radio Ireland and MindMatters at Dublin City Fm
VIP/DIAMOND MASTERCLASSES
££££ worth of coaching at a fraction of the price!
Only at Make The News!
Diamond ticket holders are invited to the pre-event masterclass, held in the same venue between 2 pm and 6 pm. These masterclasses offer you the chance to improve and develop your personal skills and abilities. With each event comes a different set of coaches with different specialist knowledge. Keep an eye out on all our upcoming events or you might miss the opportunity of a lifetime! Join our hand-picked coaches and spend 45-60 minutes with each in small groups of 3-5 persons.
All of our coaches charge hundreds if not thousands of pounds per session. To have access to several coaches in one masterclass is practically unheard of and all for just £99!! This is an opportunity you should definitely not miss if you are serious about making a positive change in your life!
Coaches available for this masterclass: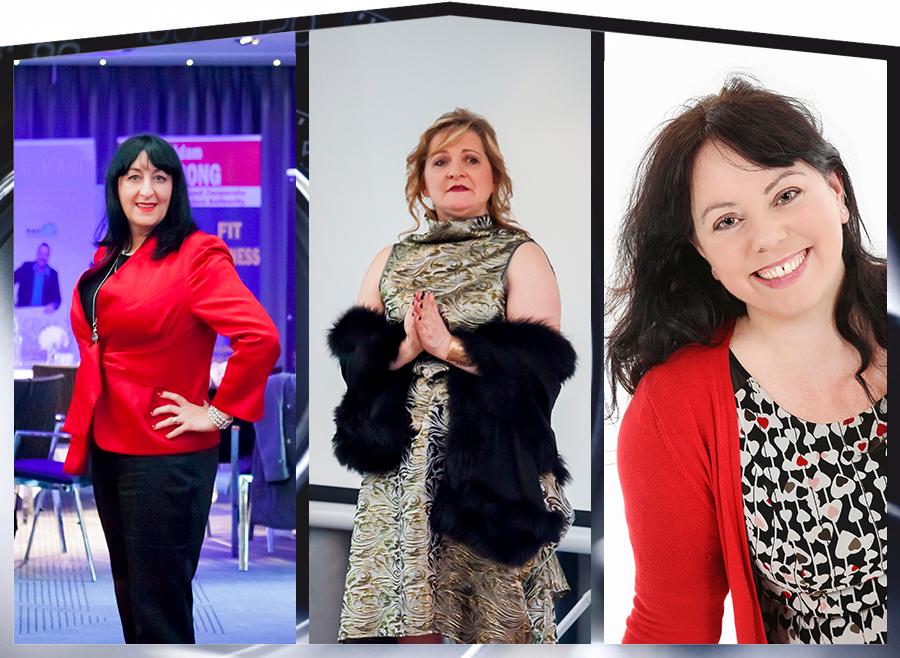 Dr Cheryl Chapman – Storytelling
Dr Chapman will teach you how to tell your story, this powerful tool will give you the ability to pitch your story (personal brand, business etc) to investors, possible JV and business opportunities as well as deliver your story on stage. Test your new story telling abilities later at the main event when you get to speak on stage and Tell Your Story.
Dr Marina Nani – Personal Branding
Dr Nani will be teaching personal branding, learn how to brand yourself and present the correct message and vision to the world. Dr Nani has helped over 2000 people brand themselves and her ability to see what you are about (even when you can't) has left all her clients both mesmerised and dumbfounded. Expect to walk away with a vision of a new you!
Danielle Serpico (Key Note Speaker) – Mindfulness
Danielle will be focusing on mindfulness. Learn HOW you process your thoughts/how your neural pathways are formed in your brain and how this affects your habits and beliefs daily. She will explain Mindfulness and the Law of Attraction in practical/logical terms, teaching you how your unconscious mind works. Learn why imagination and visualisation are essential for future goals and how our unconscious does not know the difference between what is real or imagined.
Is this for me?
If you are the entrepreneur looking to build a loyal customer base with no budget for advertising but a huge desire to succeed, then yes! If you want to learn how to pitch your story to media outlets globally and be taken seriously, then yes! If you want excellent advice at a fraction of the price you should pay, then yes!
FAQs
How can I contact the organiser with any questions?
Email us at info@radioworks.world and we will be happy to assist you.
Do I have to bring my printed ticket to the event?
No, you do not need to print your ticket. We are happy to accept your name (the name on the order) as well as the email confirmation on your phone.
Can I update my registration information?
Yes, simply email your required changes us at info@radioworks.world and we will do it for you.
Are there ID or minimum age requirements to enter the event?
We do not have a minimum age requirement but do request that children under the age of 16 be accompanied by an adult, You do not need ID to enter the event.
What are my transport/parking options for getting to and from the event?
Crowne Plaza Battersea has parking facilities for those arriving by car. For those taking public transport, we recommend you go to Clapham Junction and take the 170 bus (towards Victoria) for 3 stops. The hotel is just 2 minutes from the bus stop.