Description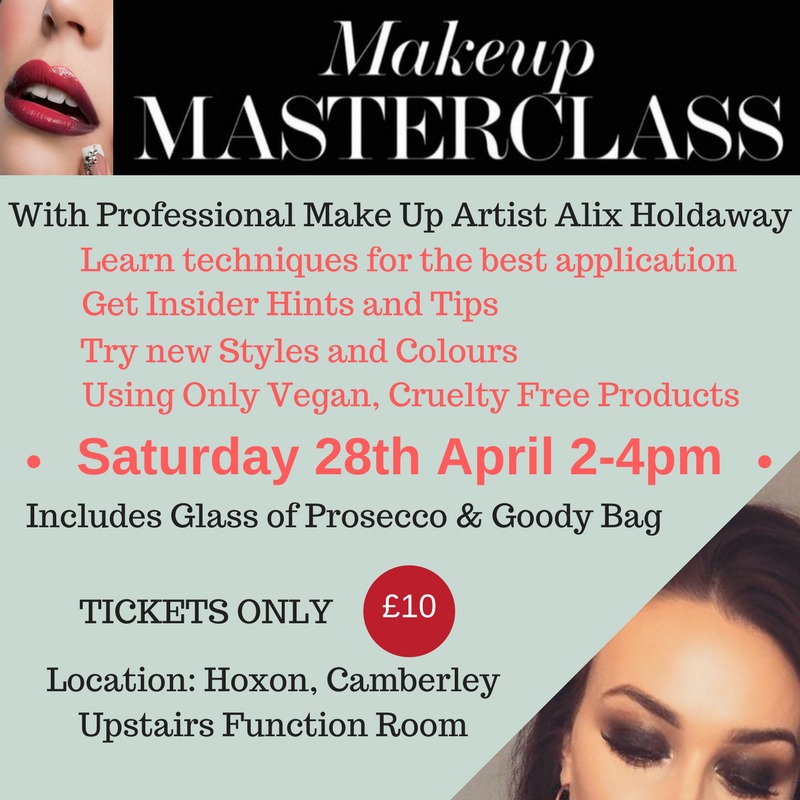 Do you wish you knew how to get the best make up look?
Are you looking for new ideas for special occasions ?
Would you like to know how to get a flawless appearance ?
Are you still searching for the right colour match for your complexion ?
Join us for a fun and relaxed event where you will get the opportunity to learn from Alix, who is a professional make-up artist with years of commercial experience. Alix has worked with Royality !!, the BBC, E4, London Fashion Week, Dior and many many more prestigious clients.
You will get the opportunity to learn the best way to apply your make-up with all the insider hints and tips. Why not take the chance to experiment with new looks and colours so you know what suits you best.
This is event will costs of £10 and you will receive a glass of Prosecco (or soft drink alternative) and a Goody Bag.
All our make up products are Cruelty Free and Vegan :)