Description
Is your website a proactive advertisement or a passive brochure? Are you confident that it's communicating your agency's true strengths? Does it stand out against your competitors? Does it tell clients what they want to know and in the right way?

Agency websites and client expectations of agency websites are changing. We will be reviewing agency websites to understand trends and developments.


What are the best examples? What's new and interesting? At this half-day workshop with DBA Expert Jonathan Kirk, we'll look at how clients view design agency websites, using feedback from hundreds of client interviews that Up to the Light conducts on behalf of agencies.
At this session you'll find out about:
The type of website that is right for your agency and resources – understanding your audiences and your objectives
What clients want from agency websites and how they use them
How to project a point of difference and personality
The all-important home page – different approaches, good and bad examples
How to organise and show your work to best effect
Showreels and the use of video – analyse different approaches
Blogs – are you just talking to yourselves? How to make these more effective
A range of practical online new business ideas – how to make your website less passive and more proactive
Delegate feedback:
'An excellent workshop that gave thorough insights into client behaviour, the importance of positioning and finding a point-of-difference, delivered by a speaker with huge experience.' Steven Wainwright, Designer, Hemisphere Design & Marketing Consultants
'The workshop was well structured and really informative. Hearing what clients and prospective clients look for in a website will really help us focus our website design.' Lisa Malin, Marketing Manager, Green Room Design
'I was pleasantly surprised by the amount of useful and valuable information, backed up by client research.' Rhona Oleary, Communications Manager, 1HQ
'An eye opening insight into how clients view and understand agencies.' Abigail Crockford, Website Designer, Alex Chilton Design

'Very useful toolkit for ensuring your website meets and exceeds client expectations.' Ceri Evans, Associate Director, Wagstaff Design
Speaker
Jonathan Kirk, Founder of Up to the Light Ltd.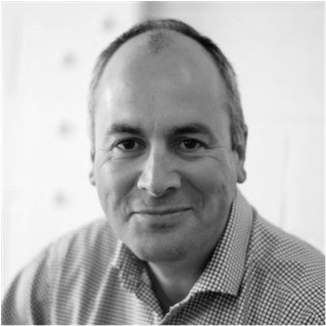 Up to the Light advises a wide range of agencies regarding all aspects of business improvement and growth. The consultancy challenges some of the ingrained assumptions that exist in our industry and offers more effective, insight-led advice.
Jonathan is unusual amongst consultants in the level of contact that he has with clients. Up to the Light is the leading provider of Client Surveys to the UK design industry and publishes the annual 'What Clients Think' report, supported by the DBA. This year's report is based on 420 client interviews conducted on behalf of design agencies.
The consultancy also partners with agencies to provide brand positioning and brand strategy for end clients. Jonathan is continually involved at the sharp end presenting, pitching and delivering high profile strategic work for major brands. This is of huge benefit to all his clients.
His senior roles have included New Business Director of Fitch, the global brand design group, and Business Development Director of Havas EHS, one of Europe's largest direct response agencies. He is a member of the DBA's Experts Register and is a frequent conference speaker and trade press contributor.
Additional information
Prices include VAT.
*DBA member traveller rate:
To make our workshops more accessible to those based outside London, we are offering a discount to individuals whose offices are located more than 60 miles from the DBA office (EC1V 9HX). If this includes you, please book using the rates above. We will then contact you to verify your postcode.
To see if your office is located more than 60 miles please click here.

When booking please provide the name of the person who will be attending the event - we will use this for their delegate badge and materials.

All DBA events and training courses are subject to standard terms and conditions which can be read in full here.
If you have any queries please email us at bookings@dba.org.uk or call 020 7251 9229.
Event image: © Gaudilab | Dreamstime.com