Make Your Case: The Tube Strike Debate

Wednesday, 19 August 2015 from 19:30 to 21:30 (BST)
Event Details
"Great debates are not just about hearing both sides of the argument, but both sides of the argument hearing each other."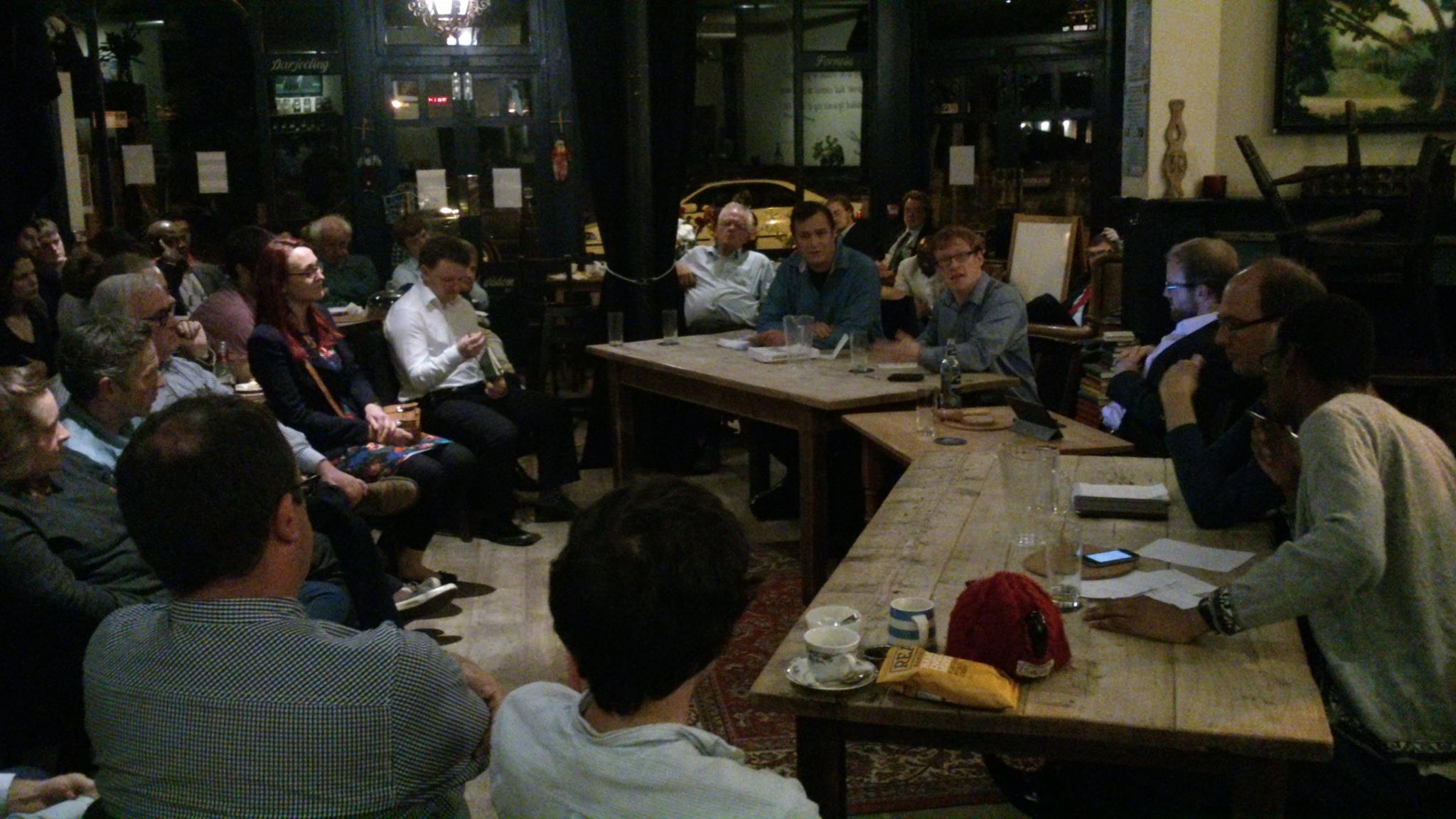 Why are we doing this?
Because it seems impossible to have an adult conversation about the tube strike without it being hijacked by partisan propaganda or media hysteria. After all, newspapers only report what both sides have to say, while columnists and bloggers only broadcast their own opinion. There should be a place we can go to hear all the arguments and then analyse them to see which stand up best to scrutiny.
What are we going to do?
We are going to put four members of our debate club on a panel and task each of them with representing the perspectives of the key players in the dispute, including:
The tube workers who voted to go on strike

The trades unions representing them

The TFL bosses negotiating with the unions

The Mayor of London
The great British public will be played by each of you in the audience who will get to grill the panelists.
What are we hoping to achieve?
There are three questions we specifically want to answer in this debate:
Is each side doing enough to make their position clear to the public? 

Do their objectives make conflict inevitable or is there room to negotiate?

If forced to choose between them, which side would you take and why?
Why not just invite the key players to make their own case?
Because the purpose of this club is to teach people how to debate by putting them into the hot seat, rather than just watching others do it and hoping to learn something.
Plus the last time we tried that - in a debate on betting shops - each side stuck to their own corners, refused to engage with anyone else's point of view, and stuffed the audience with their own supporters who had already made up their minds, which was not fun at all.
Basically, we just trust you more to have a meaningful debate.
Anything else you should know?
We'll be putting £100 behind the bar for as many free drinks as it will buy, just to sweeten the deal.
When & Where

Tea House Theatre
139 Vauxhall Walk
SE11 5HL London
United Kingdom


Wednesday, 19 August 2015 from 19:30 to 21:30 (BST)
Add to my calendar
Organiser
The UK's only debate club and training programme for adults. We help our members to master the skills of public speaking and critical thinking and put them into practice in live public debates held twice a month.