Description
Morning training sessions will involve learning about what makes a brilliant website as well as taking part in a practical session on using Facebook and Instagram to grow your customer base.In the afternoon training sessions you will learn how to make your business financially sustainable in the long term through effective financial and strategic planning, and improving the resilience of your business through organisational development and collaborative working. Refreshments including a networking lunch provided. Opportunities to engage and exchange knowledge throughout the day.
This training event is facilitated by the Enhance Social Enterprise Programme which provides 12 hours fully funded business support to social enterprises in Devon and Somerset. Therefore we will provide you some additional 1:1 business support tailored to your business needs. Places are limited so registration is required. If you have any questions please contact Susanna Jones, Marketing Officer for Enhance Social Enterprise by email: susanna.jones@devon.gov.uk.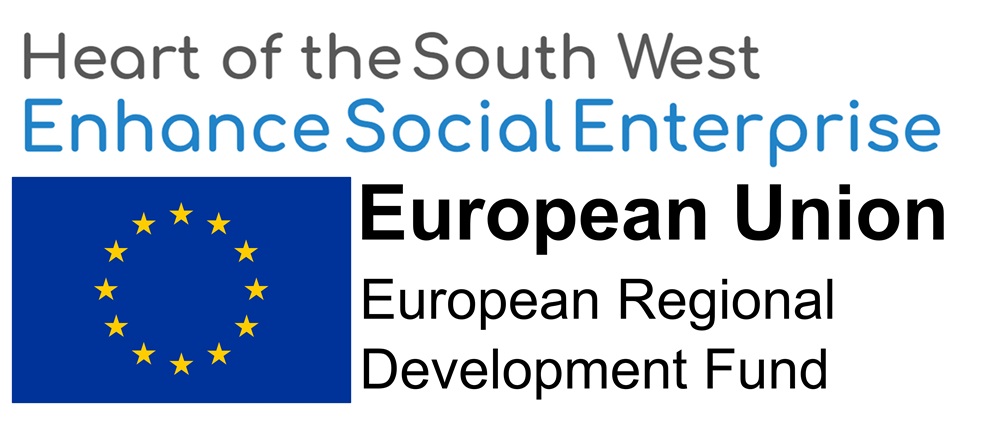 The Heart of the South West Enhance Social Enterprise Programme is receiving funding from the England European Regional Development Fund (ERDF) as part of the European Structural and Investment Funds Growth Programme 2014-2020.