Make your own Vintage Design Table Centre inspired by Constance Spry
Description
Do you love the Constance Spry look? She was a British floral designer in the 1920s, and she arguably did more to change florals that anyone since. She rejected the stiff, wired arrangements that were popular at the time in favor of loose, fluid arrangements in solid blocks of color. She used materials that were usually discarded, like grasses and berries. She embraced vegetables in arrangements and preferred non-traditional containers.
Here's what she said... "Do whatever you please, follow your own star; be original if you want to be and don't if you don't want to be. Just be natural and gay and light-hearted and pretty and simple and overflowing and general and baroque and bare and austere and stylised and wild and daring and conservative, and learn and learn and learn. Open your mind to every form of beauty."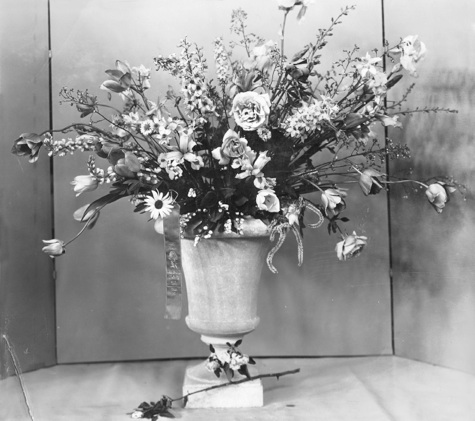 All you need to bring is yourself and £10 (so you can borrow one of our Vases) and we will provide the rest (including tea and cake)
You will make your arrangements in beautiful vintage table centre vases, and you can of course take these home to enjoy your flowery loveliness. We do ask for a £10 deposit which is completely refundable on the return of the vase - or you are more then welcome to keep it and the £10 will act as payment for this. Please Bring £10 to the workshop if you wish to use our vase, otherwise we will find another mode of transporting it home.
The workshop runs from 10.30am start and we finish at 12.30pm
£45 (including all materials and flowers)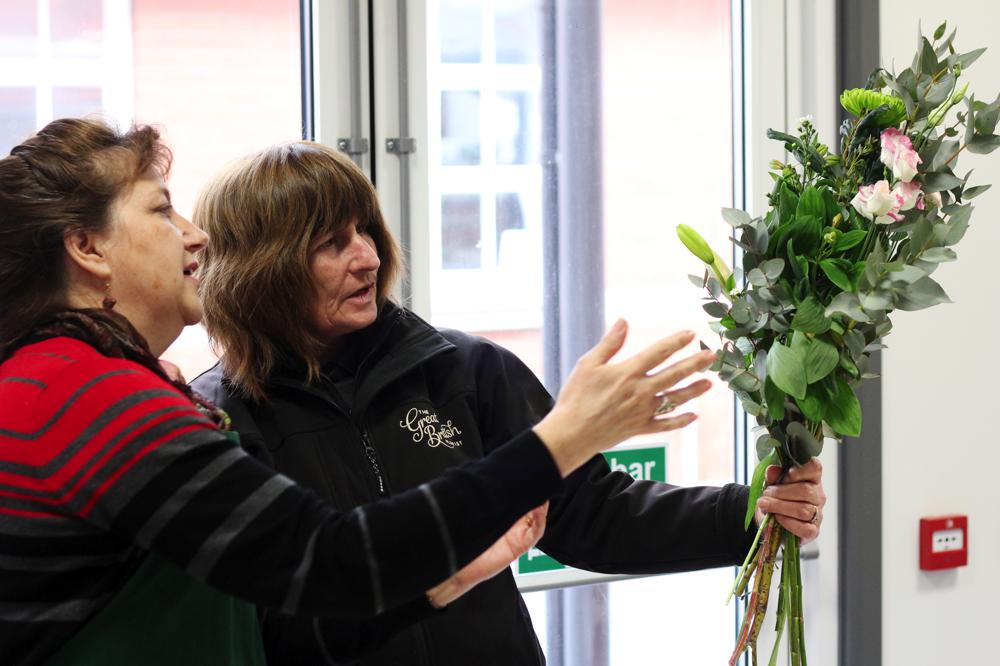 You will get to take your stunning hand tied design home to enjoy.

The workshop will include

Care and Conditioning of your flowers to help your flowers last longer
How to prepare your flowers
How to create a professional spiral to make the most of your beautiful flowers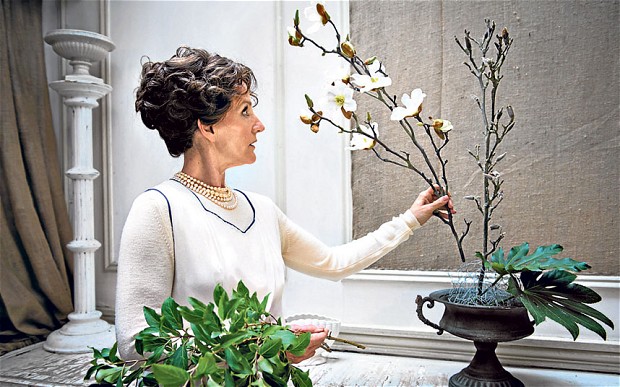 Your tutor will be a fully qualified experienced florist and beginners most welcome. The morning will be relaxed and fun.