Description
Riccardo Guido grew up in Salento, South Italy with his three sisters. His mother was a keen sewer and a sewing machine was ever present in their family home, however Riccardo didn't start sewing until he moved to London as an adult.
A keen advocate of sustainable fashion, Riccardo believes in reusing and recycling wherever possible to reduce waste. He also believes that this way of working stimulates our creativity by producing something 'new' with what we have. One of his proudest makes is a leather jacket he created from a leather sofa he found in the street!
'Zero Waste Sewing' is a philosophy that encourages the reuse of fabric offcuts, the repurposing of 'old' textiles (such as curtaining, tablecloths etc) or the redesign of patterns/garment construction to minimise or create no waste. It encourages us to look at 'waste' materials as a valuable resource or be more mindful with the ways we use materials in the first place. Riccardo made it to the final of the recent series of the Great British Sewing Bee, and as we saw on the show his talent for creative reuse and re engineering textiles into unique and stylish outfits really shone through.
With a spirit of adventure, join Riccardo for a fun and social event in creatively transforming your own 'waste' textiles into something new and functional. Riccardo will be taking inspiration from Wendy Ward's new book "Sewing Basics for Every Body" . He has selected the "Rowan Shirt" design, the sleevless version with bib front, manadrin collar and shaped hem. This can be made as a short shirt or a longer dress version. The book is also available in Fabrications shop and we'll be getting some samples made to inspire you too!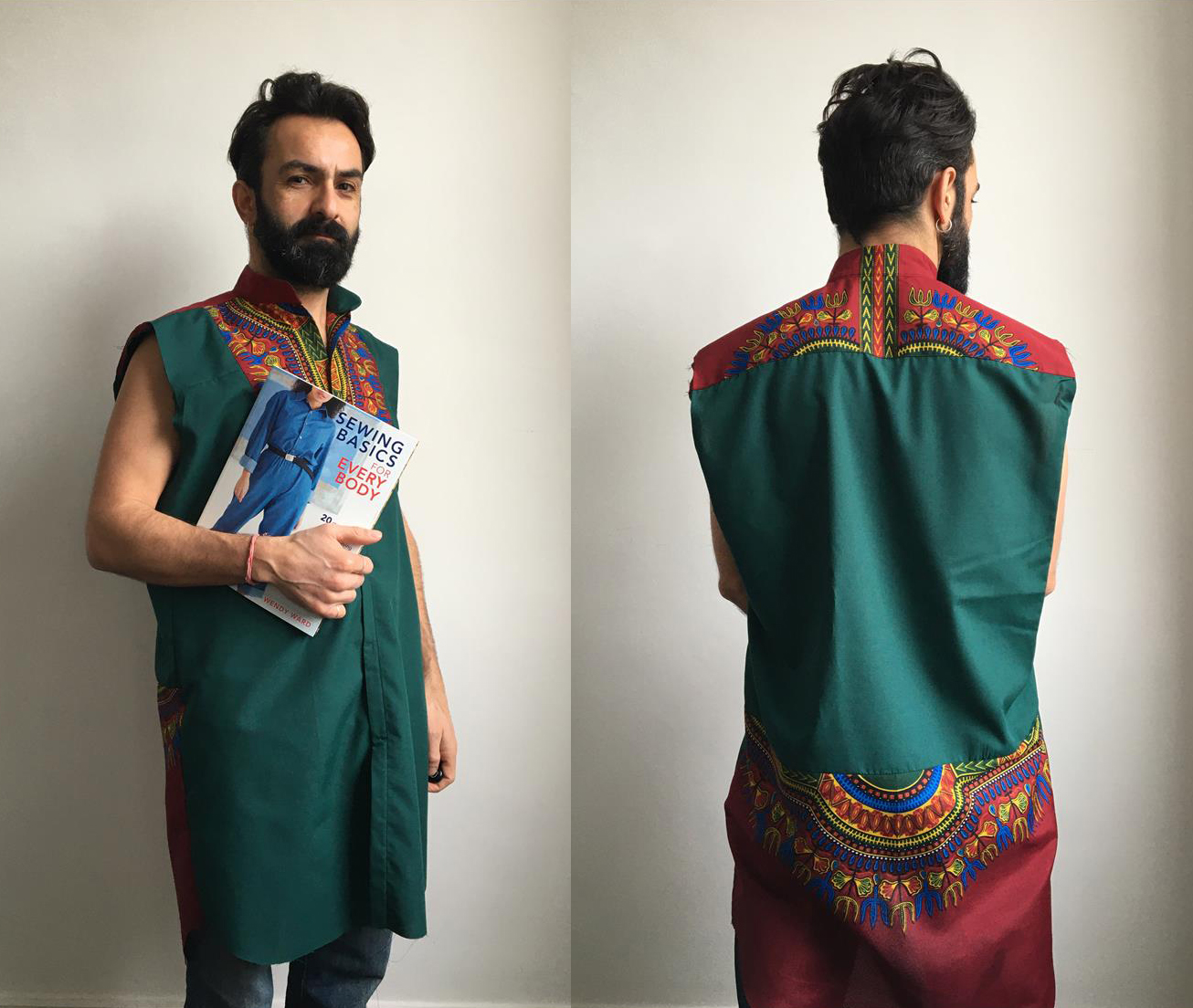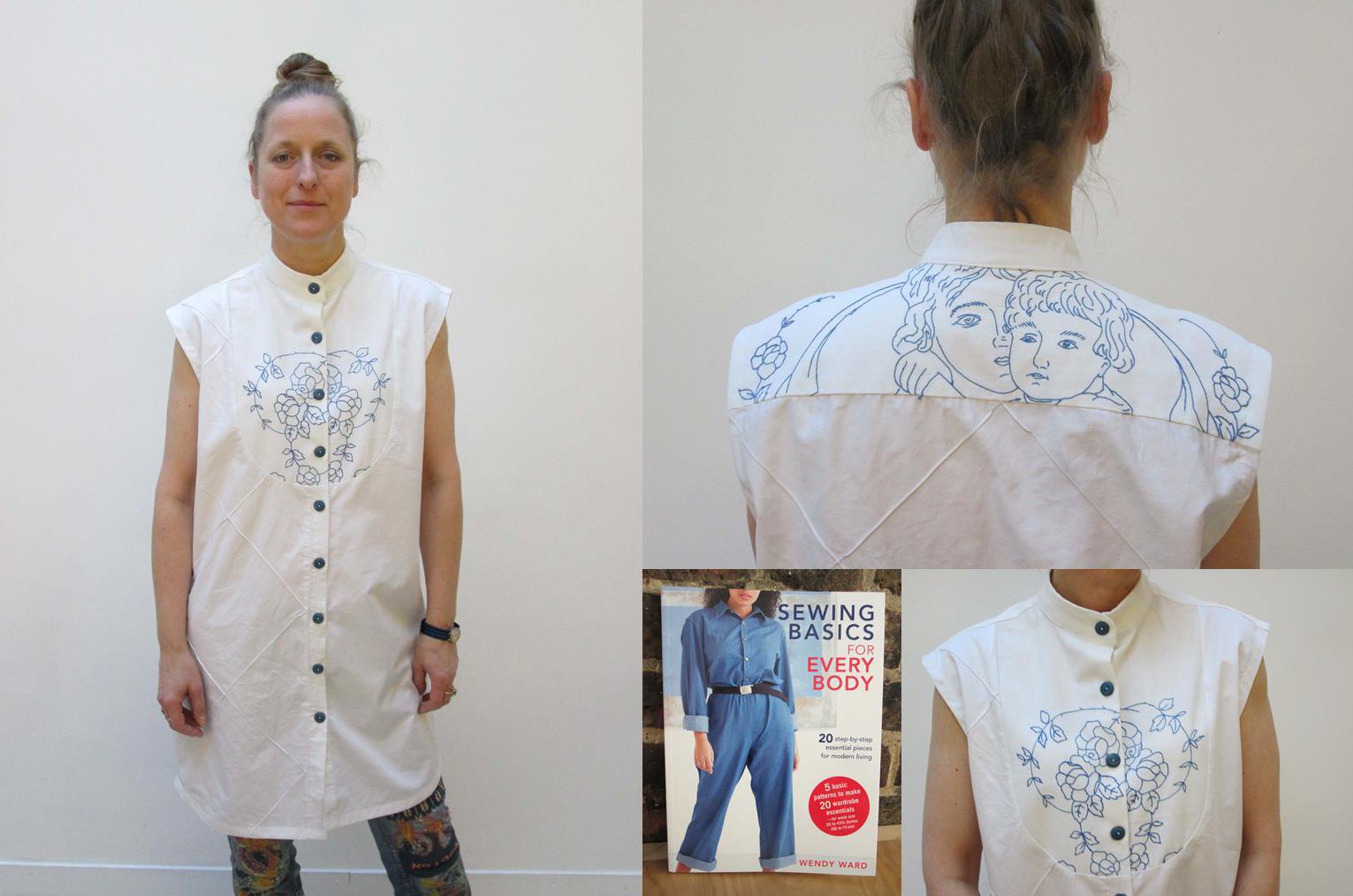 All levels of sewer are welcome but basic sewing skills are recommended. If you have never used a sewing machine before and would like to attend Riccardo's class, we recommend attending our Beginners Sewing 1 class first.
On completion of this class participants will confidently be able to:
- look at 'waste' textiles from a new perspective
- create your own zero waste version of the "Rowan Shirt"
- develop sensitivity in combining different cloth colours and print designs
- patchwork together to create your own unique cloth from offcuts also known as 'Scrap Busting'
- explore a range of construction methods
- understand how to "Trace off" (copy) a paper pattern
- work with a 'basic block' and understand how to create variations and expand your range of items from 1 block
- walk away with a completed item
TO BRING: A collection of textiles you'd like to work be it offcuts from previous projects or perhaps an old bedsheet, duvet cover from your local charity shop. Think about the suitability for a shirt (short or longer version). We recommend not to bring too small pieces and 'stable' fabrics such as cotton, linen or light weight denim. If you are unsure on what to bring please do contact Fabrications to discuss further.
CLASS INCLUDES: Your own copy of Wendy Ward's new book "Sewing Basics for Every Body" which contains 20 different 'essential' designs. Pattern paper to trace off your shirt pattern. Threads, other haberdashery and use of equipment.
Please Note: The workshop will take place in the Fabrications studio (which is downstairs from the shop via 12 steps)
For more information on Fabrications and our classes visit our Website
For booking Terms & Conditions