Description
Make Your Successful Business Website
Need a website for your business but not sure what to do?
As part of the Spring Forward Festival the objective of this workshop is to empower women to build their own website and feel more confident with technology. So please join us for this practical session if this is you! You'll leave with a clear understanding about how you can use a website to your advantage.
We will help you create a customer persona, understand who your website is for, what they will do when they visit and the actions you want them to take.
The session will be practical and you'll build at least a "Coming Soon" page for your website. You'll use Create.net's tools to build the website, these require no coding and have been used successfully by thousands of people who've never built a website before. The workshop will be a friendly and supportive environment in which to learn, so if you know nothing at all about building a website this is for you.
You will receive a free years subscription to Create.net's Website Builder tools and hosting package when you attend (worth £70) and will be able to go live with your new website during the session if you want to. We can help you setup a domain name you already own or purchase a new one after the session.
You'll need to bring your own laptop to build your website on and it will be beneficial (but not absolutely necessary) to prepare some content and ideas for your site in advance.


About The Spring Forward Festival
Spring Forward is a month-long celebration of the role of women in digital culture and runs throughout March in parallel with Women's History Month. First started in 2014 by Viv Doctorovich and Jenni Lloyd, the current festival director is Rifa Thorpe-Tracey.

Spring Forward's mission is to encourage women to take a greater role in digital by creating a platform that promotes digital community events organised by women for women.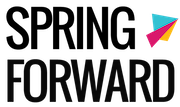 About 68 Middle Street
Sixty Eight Middle Street is an events space designed to be the home for digital events, local businesses and community groups. Located 50 metres from Brighton beach, 10 minutes walk from Brighton Station and surrounded by great restaurants, bars and shops, 68 Middle Street is in the centre of all Brighton has to offer.

68 Middle Street hosts a number of public events including monthly meetups for digital community groups; a lot of the events are free to attend.