Description
On Saturday 10th December, Campus North and Tech for Life are teaming up with Metro Radio's charity, Cash for Kids, to hold a Maker Elves: Santa's Tech for Good Workshop.
What to expect:
A festive workshop bursting at the seams with Maker activities! We'll have multiple merry stalls including robotics, electronics, virtual reality, coding and more. If that's not enough, head into Santa's grotto or the festive film room for some down time!
When?
Our maker parties are drop-in sessions, so feel free to come along anytime between 10am & 2pm on Saturday 10th December and stay for however long you fancy!
Who we're supporting:
Cash for Kids is a local charity, and it is their mission to support local children who are disabled, disadvantaged, sick, or suffering from abuse or neglect, from the ages of 0-18. All the funds for the charity are raised locally, and redistributed locally, to individuals, families and other charities dedicated to improving the lives of young people.
Why are we charging for this event?

Usually all of our community events are free of charge. However, as we are trying to raise as much money as possible for Cash for Kids, all proceeds from the ticket sales will go directly to the charity. By buying a family ticket, your donation will help give disadvantaged children right here in the North East a present to make their Christmas morning that little bit brighter.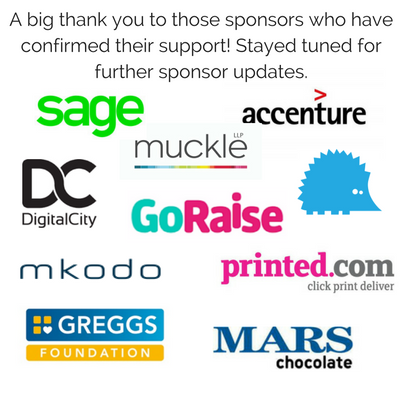 **Please note: Tickets for this event are non-refundable - ALL proceeds from ticket sales will go directly to the Cash for Kids Charity 1122062