Join illustrator Bobbi Rae for a very fun character building and puppet making workshop especially for young people!
About this event
Join us for a morning of character-building fun!
Illustrator, Bobbi Rae will teach you some tips and tricks for designing your very own, exciting, original characters.
Learning fun, new techniques, you'll use drawing, collage and pasting to turn your creative ideas into real-life, one-of-a-kind, split-pin puppets.
You'll get to take your creations home to remind you of all the great tips that you've learnt, to help and keep you inspired the next time that you're building a character for a drawing, a story, or even a game.
Booking is essential. Suitable for children aged 7-11.
This workshop is part of our new project 'Makers & Shakers' which is a series of exciting craft workshops and zine making project for young people in Leeds.
Designed to inspire and nurture the next generation of makers, artists and creative thinkers, we've put together an amazing line-up of workshops from guest artists including everything from weaving and printing to model making and craftivism. Throughout the workshops we will also be opening up discussions in topics such as wellbeing, culture, creativity and the environment and co-designing a riso printed craft zine with the young people which will be available to buy at the end of the project.
The project will close on 31st July with a zine launch event which parents and carers are welcome to attend. Free tickets are available to book now.
Supported with funding from Leeds Inspired, part of Leeds City Council.
IMPORTANT COVID SAFETY MEASURES - PLEASE READ
This workshop is being held in person at our studio and we have put the following covid safety measures in place to keep children, families and staff safe:
* PICK UP AND DROP OFF - Parents and carers must wear a face covering when dropping children off. Ring the Stitch-Up buzzer at the front of the building and a staff member will let you in. Please arrive 15 mins prior to the workshop starting (9.45am) as you will be required to fill out a child registration form. You may be required to queue socially distanced for a short time. The same applies for when you pick up your child at 11.30am.
* All staff will wear face coverings at all times
* Hand sanitising stations on entry to the studio and exit
* Reduced class sizes to a maximum of 15 children
* Limited age group to 7-11yrs
* Socially distanced workspaces
* Materials in individual kits to discourage sharing of materials where possible
* Extra cleaning measures throughout the studio and facilities.
* Some windows open for ventilation
* Please do not attend the studio if you feel ill or have experienced any symptoms of Covid 19 in the last 14 days or have been in contact with anyone who has.
IMPORTANT FOOD ALLERGY AND DRINK INFORMATION - PLEASE READ
* It has come to our attention that some of the children attending have severe allergies including nuts and seeds so for safety we are not allowing any snacks or food in the studio.
* Children can bring their own drink bottles or we can provide drinks in paper cups.
If you have any questions please contact jen@stitch-up.org.uk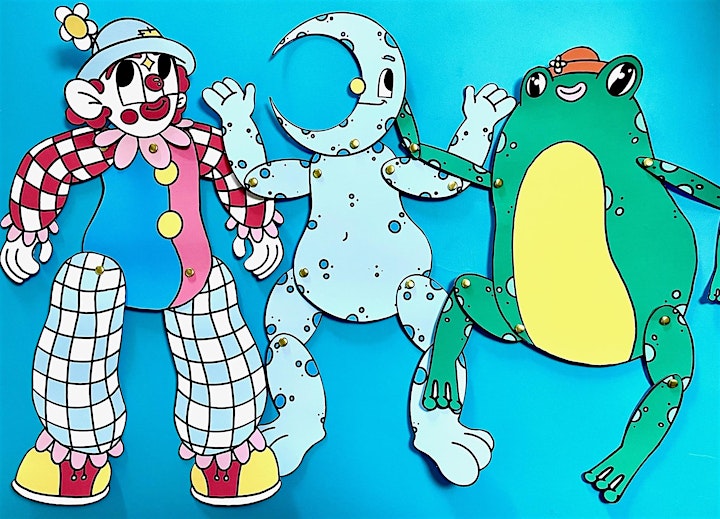 Organiser of Makers & Shakers - Character Building Workshop
Stitch-Up is an innovative social enterprise dedicated to teaching, showcasing and promoting textile craft and makers in a modern world. 
 We are a collective of talented and local makers and designers bringing you modern, fresh and exciting workshops, events and community projects to engage and inspire people of all ages and abilities to learn a valuable new craft skill.
As well as focusing on the practical benefits of learning a craft we also believe in the power of making time for craft and creativity on improving everyday wellbeing, bringing people together and helping you to develop really valuable life skills.
 As a community interest company we are dedicated to reinvesting any surplus profit back into community projects, supporting makers and making opportunities to learn a new craft accessable to all. Therefore with every workshop ticket you buy you are supporting us to do this.