Description
Makina Books invite you to join photographic artist, David Moore and actors Sarah Toogood and Alan Mosley for a short reading to celebrate the publication of The Lisa and John Slideshow. Advance copies of the book will be available on the night. Click here to reserve one for £12.00 (20% off the cover price). Drinks will be served. Please arrive promptly for the reading! :)
The Calder Bookshop & Theatre is located on The Cut opposite the Young Vic Theatre. Closest Tubes are Southwark or Waterloo. The shop has on street access.
Please note that space in the theatre is very limited – please email robinsilas@gmail.com if for any reason you are unable to attend so we can allocate your seat to someone else.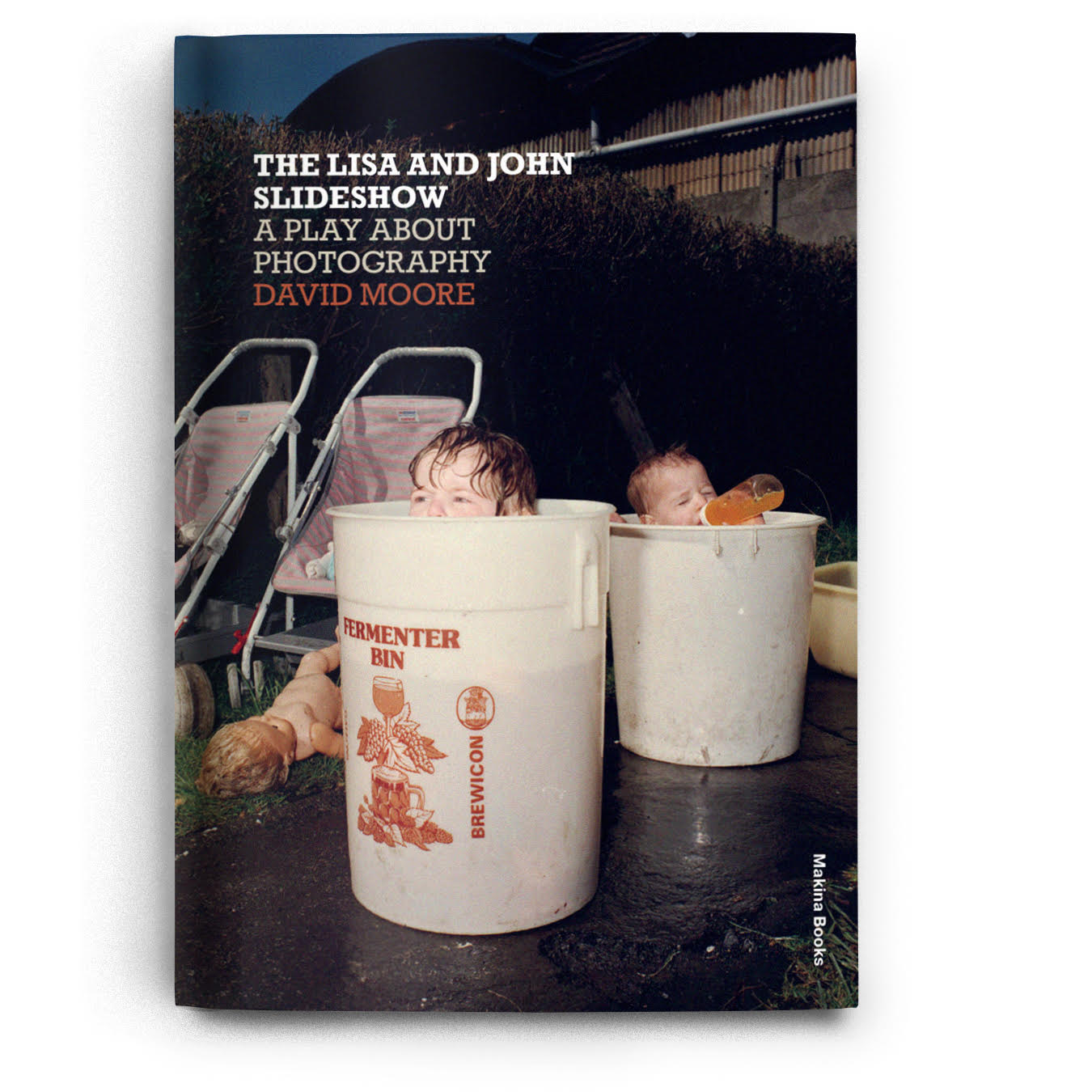 In 2012, photographer David Moore returned to the site of his celebrated 1980s colour documentary series Pictures from the Real World. Moore offered the full archive of the project to Lisa and John, two subjects of the original series and asked them to make their own selections. The outcome released many previously unseen photographs and became the acclaimed script and play The Lisa and John Slideshow – a contemporary piece of documentary theatre addressing family memory, loss and the everyday.
David Moore is a widely published London-based photographic artist using and interrogating documentary modes. Moore belonged to a group that has come to be known as "the second wave of new colour documentary in Britain", having attended West Surrey College of Art and Design, where he was taught alongside photographers such as Anna Fox and Paul Seawright.
'Poised between one form of documentary and another, a pivotal place where social realism meets an altogether more provocative approach.'
– Sean O'Hagan, The Guardian
'A photographic documentary archive from it's very insides, where content is redrawn with the subjects' own words.'
– Karen McQuaid, Senior Curator, The Photographers' Gallery
'The 80s were a great decade for British colour documentary photography. The Lisa and John Slideshow is unique as it brings to life photographs of the family first seen in Pictures from the Real World and as such is a valuable contribution to understanding this decade.'
– Martin Parr, Photographer
'Moore's photographs come to life and we become part of the drama.'
– Val Williams, Writer and Curator