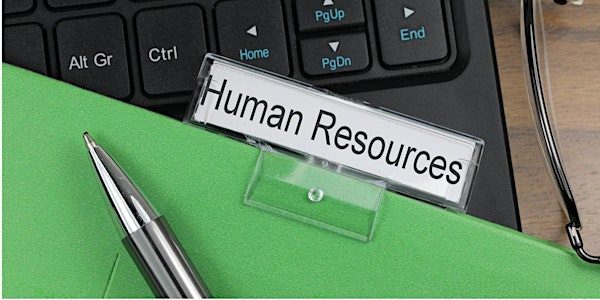 Making a career move into the charity sector - HR Careers with Charities
Are you thinking about moving into an HR or recruitment career in the charity/not-for-profit sector? Our webinar is a good place to start
About this event
Are you thinking about moving into an HR or recruitment career in the charity/not-for-profit sector?
A good place to start is simply to understand more about the world of charities, not-for-profits and social enterprises, and the unique issues they have around recruitment and HR, so that can explore what your future work might look like with confidence.
Join us for this free Zoom event on Thursday April 15th from 10.30am-12.30pm to find out:
What is working in the sector like?
How does it differ from the corporate and public sector worlds?
What kind of opportunities are there?
What are they looking for and would they want me?
What kind of remuneration can I expect?
Can I make a mid-career shift?
What steps can I take now to get me started?
The meeting will be hosted by Ruth Cane, EP Foundation Manager and Career Coach. Ruth has over 25 years experience working in the public and not for profit sectors. As Foundation Manager she has the lovely job of helping inspiring and talented people make a career change and find fulfilling and purposeful work.
Ruth will be joined by Jenny King, a senior HR leader with 25 years' experience of working with not-for-profit organisations. Jenny's work focuses on helping to build thriving and positive organisations, manage change and culture shifts and develop strong people capabilities. She is currently Interim Head of HR with the Refugee Council and has worked both as an interim and consultant in not-for-profit and charity organisations.
For over ten years now the EP Foundation has been supporting people like you make a positive change in their lives, and make a difference in the world through working in the not-for-profit sector whether that's in a paid role, as a volunteer, a Board member or through working on a specific project as a paid consultant or on a pro bono basis.
Our events bring together people who have reached a point in their careers where they want something more and different to find out about working in the sector and how to make the transition.
The webinar will take place on Zoom. You will have the opportunity to ask questions and talk to fellow participants. Please be aware that your name will appear on the screen if you submit a question or make a comment. We look forward to seeing you then.