A selection of short films exploring LGBTQ+ stories, followed by an interactive q&a with the filmmakers. Join us live!
About this Event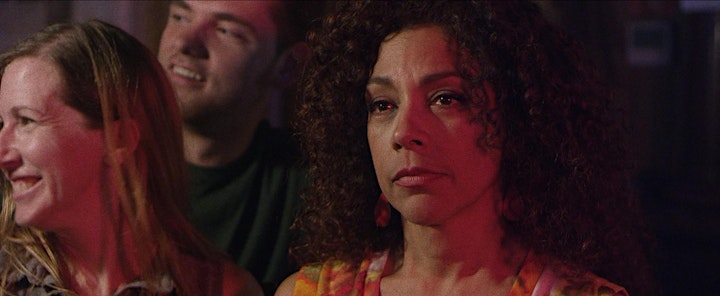 Making a Scene: Queer Short Films
Join us on Thursday 1st October at 7:00pm (BST) for a selection of short films made by and for the LGBTQ+ community. Showcasing the amazing work of queer filmmakers from across the world!
All films will be presented with closed captioning subtitles in English. We'll be speaking to the filmmakers after the screening so make sure you stick around to ask your own questions too!
Find out more about creating queer characters and writing stories that fairly and accurately portray the reality and diverstiy of our community.
Films will start at 7pm UK time and the Q&A with the filmmakers will start directly after the screening at 8:15pm and end at 9pm.
What's On: Queer Womxn Best of the Fest
We're excited to be screening a selection of films featured at this year's Queer Womxn Fest. We've selected some of the most popular films from the programme and have invited the filmmakers along for a (virtual) chat!
Roadkill by Aliza Brugger
(15 mins, USA, 2020)
Perifericu by Nay Mendl, Rosa Caldeira, Vita Pereira & Stheffany Fernanda
(20 mins, Brazil, 2020)
The Turtles by Maya Witters
(14 mins, UK, 2020)
Second Parent by Penny Chen
(14 mins, USA, 2020)
Her & Her by Jade Anouka
(13 mins, UK, 2020)
How to Watch:
Tickets are free, but you must register. You will receive a private link to the live streaming the day of the event. The event will be screened through YouTube.
That's it! Any questions, let us know!
Leytonstone Loves Film // Barbican
This event is happening as part of Leytonstone Loves Film. There's lots of other cool events on too, so make sure to check it out!
Please note: these films have not been rated by the BBFC and some contain adult themes, content and language. We recommend that viewers are aged 18 and over.