Sales Have Ended
Ticket sales have ended
Unfortunately registration is now closed on this event. Please leave your details in case a waiting list place becomes available.
Sales Have Ended
Ticket sales have ended
Unfortunately registration is now closed on this event. Please leave your details in case a waiting list place becomes available.
Description
Making a Spring: The Courage to Lead
A Courage & Renewal® Retreat
"As long as the earth can make a spring every year, I can.
As long as the earth can flower and produce nurturing fruit, I can."
- Alice Walker
To 'make a spring'- to be willing to step forward and act in the midst of change and uncertainty, to take a stand, to embrace our light and shadow, to be fully human, - takes courage. Yet when we do make a spring, when we can open to possibility despite its risks and the vulnerability we might feel, we are able to live and lead wholeheartedly. We all long for wholehearted leadership, whether in our families or the communities to which we belong, in society and in conjunction with the causes we follow, or in our working settings.
In this Courage to Lead retreat we invite you to join with others to contemplate and reflect on our life and work as leaders in these many contexts, and to renew and reconnect with the inner passion, courage and sense of purpose that calls us forward and gives meaning to our leadership in the world.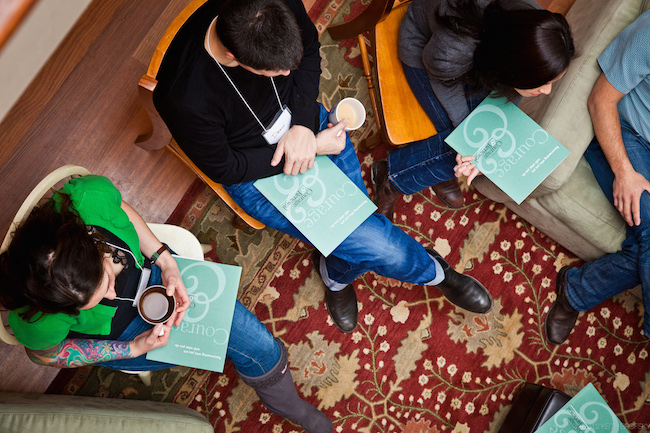 About the retreat:
The retreat welcomes individuals seeking the opportunity for reflection and renewal as a means of illuminating their own life journey, or enhancing their leadership role in work, organisational or community settings.

This retreat is based on the work of Parker Palmer and the U.S.-based Center for Courage & Renewal programmes. This approach to 'personal formation' and professional development is founded on the belief that good leadership, in the widest sense, - the ability to genuinely be of service in communities and workplaces, - flows from the identity and integrity of the individual. The retreat process invites participants to reclaim wholeness of self and clarity of vocation while making connections between the renewal of one's spirit and the revitalization of the communities and workplaces of which we are part.

Dates and times:
Start time: check-in from 3.30pm, in time for a 5pm start, Friday 11th May
End of retreat: 1pm, Sunday 13th May with lunch afterwards; then optional Q&A session ending at 3pm
The retreat is residential for all participants. We begin on Friday evening with check-in available from 3:30 p.m. and the initial gathering at 5:00 p.m. A farewell lunch will be provided at 1p.m. on Sunday, and there will be an optional post-retreat Q&A session from 2-3pm. Participants are asked to arrive in good time so they can settle in before the first session on Friday at 5pm, and to plan to stay for the whole of the retreat.
Unfortunately it is not possible to extend your stay at Villiers Park or arrive earlier as this is a group venue. The following websites could be helpful if you are planning to extend your stay in the area:
http://www.cambridgeshirebandb.co.uk/
http://www.visitcambridge.org/accommodation/b-and-bs-and-guest-houses
Our venue:
Villiers Park Educational Trust, Royston Road, Foxton, Cambridge, CB22 6SE
t 01223 872601 e vp@villierspark.org.uk w www.villierspark.org.uk
Villiers Park Educational Trust's Cambridge Centre provides a relaxed and comfortable setting for both residential conferences, training courses, away days and strategic planning meetings. All profits from hiring the centre go to support the Trust's charitable activities which are concerned with educational attainment and inspiring young people to fulfil their potential.
The Centre is conveniently located just ten minutes from Cambridge and a little over an hour from London by train (note that the local train station is Foxton). There is ample car parking on-site.
All overnight accommodation is en suite, with tea and coffee making facilities, hairdryers and towels. The Centre operates a non-smoking policy in all the buildings, including the bedrooms.
Getting to the venue:
Please go to http://www.villierspark.org.uk/staying-at-villiers-park/how-to-find-us/ for full details on how to travel to Villiers Park.
Cost, registration & payment, cancellation policy
Retreat fee: £465.00 fully residential
Earlybird fee available for early registrations (before March 1st 2018): £450.00
The fee includes retreat materials and facilitation by skilled facilitators prepared by the Center for Courage & Renewal, comfortable individual en suite overnight accommodation, delicious meals (dinner on Friday and Saturday, breakfast on Saturday and Sunday, lunch on Saturday and Sunday), and teas/coffees and snacks. Details of special dietary requirements can be given in the registration form.
Registration:
Please complete the registration form online with Eventbrite (https://makingaspring.eventbrite.co.uk).
Payment can be made on registration. You may pay by credit or debit card online, or you may choose to pay by cheque. Cheques must be received within 7 days of registration and made payable to NEH Ross. Please contact Nick if you need to ask about other payment options, including paying in two staged payments. If you want to make staged payments, an initial deposit of £150.00 will secure your place; the final payment is due one month before the retreat. Note that the earlybird fee will be held if you register before March 1st 2018.
Cancellations:
After registering you may withdraw your application 8 weeks prior to the event start date, at which point you will be offered a refund, minus a 20% administration fee. If you cancel your place on a course within 8 weeks of the event commencement date, no refund will be offered.
Facilitators: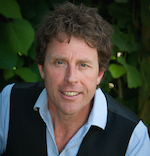 Nick Ross, BA, FRSA, has been a leadership facilitator and personal development coach for over 20 years. Coming from a professional background in addictions therapy his work today includes delivery of extensive leadership development programs and executive coaching to global companies and senior leaders. Nick is the Director of a different drum, whose work he summarises as 'helping others to take the next step'. As a writer, poet and lover of the outdoors Nick brings his love of the arts and nature to his work with executives and senior teams to address and reflect on the place of soul in leadership and the role of sanctuary in supporting healthy human development. Nick is also a personal development coach to individual leaders going through periods of significant transition in their personal and professional lives. As a facilitator in preparation for The Centre for Courage and Renewal, Nick brings the principles and practices of the Circle of Trust approach to support this work in a group context.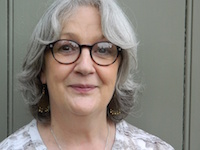 Barbara Reid, PhD is a U.K.-based facilitator of Circles of Trust, trained by the Center for Courage & Renewal in the U.S. She is committed to the idea of activism as an expression inner wisdom. She worked as a university teacher and researcher in the social and urban policy fields since 1986, leading vocational degree programmes and managing social action research projects for public services and third sector organisations. With a long-standing commitment to contemplative and reflective practice in education, Barbara is also a teacher of Mindfulness Based Approaches, and is a member of the core teaching team at the Centre for Mindfulness Research & Practice at Bangor University. Through her training consultancy,Growing Edges, she now designs and delivers mindfulness-based learning and retreat-based reflective practice programmes in a wide range of organisational and community settings.
Additional information:
If you have any questions about registration or about the Circle of Trust approach / the Center for Courage & Renewal, please contact Nick by email at nick@adifferentdrum.biz or call on (00 44) 77 17 454 806.
Preparing for the retreat:
If you are unfamiliar – or even if you are familiar with the work of Parker Palmer and the Center for Courage & Renewal, you might like to look at some of Parker Palmer's books – "A Hidden Wholeness", "The Courage to Teach", and "Let Your Life Speak". Further information is available on the Center for Courage & Renewal's website - www.couragerenewal.org