Making Business Boss Moves - Seal the deal!
For all baking business owners everywhere who need to get confident about making some serious sales in your business by the end of 2021!
About this event
We are half way into the year and even if you had a great start, you need a rock solid plan to have an ending with a firm foundation!
I expect, however, that many of you were disappointed with the start that you had, and you know that there needs to be some serious action taken if you are going to see the changes that are so desperately necessary.
So join us for this inspirational one day conference either in person at this scenic venue, or online, for all of our international folk!
With sessions led by my three mentors, the reason why I am where I am today, you can know for certain that you will not leave the same way you came in. Each one of these incredible women consistently have six figure businesses and know exactly what it takes to help you get there too!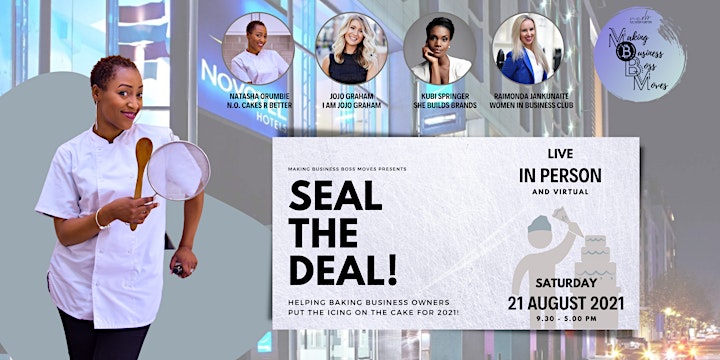 Become a sponsor!
Would you like to get your products/services in front of over half a million reach of passionate and driven business owners? For more information email: info@nocakesrbetter.com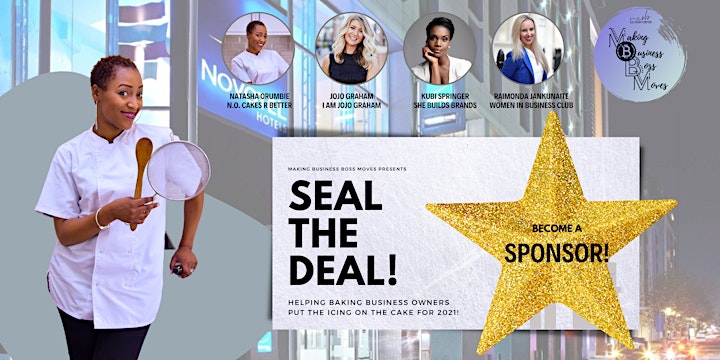 Organiser of Making Business Boss Moves - Seal the deal!