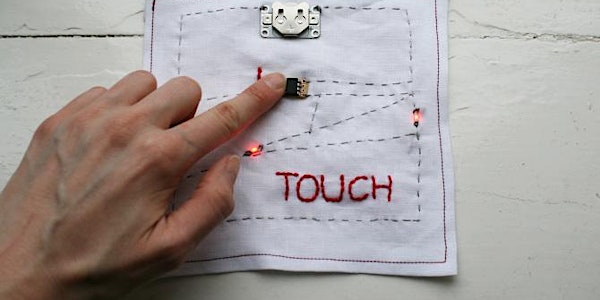 'Making Communities using Creative Technologies': by Dr Emilie Giles
Event Information
Location
Arts University Bournemouth
Wallisdown Road
Wallisdown
BH12 5HH
United Kingdom
Dr Emilie Giles is a Senior Lecturer in Graphic Design at AUB, specialising in participatory practice using creative technologies.
About this event
Please note: If you're viewing online, the link will be sent out midday on Wednesday 09 March.
Coinciding with the week of International Women's Day, we're delighted to present the next Open Lecture with Dr Emilie Giles.
In this unique lecture, Emilie will discuss research and practice around her work with participatory making and members of the public. Primarily involving the creation of circuits using e-textiles or coding to make interactive pieces, Emilie has a long history of working with people who might be at risk of being excluded from learning digital skills.
The talk will touch on projects conducted in museums and galleries, as well as her recent PhD work with blind and visually impaired people.
You can find out more about Emilie's work here: www.emiliegiles.co.uk
If you're joining us online, a link will be sent out 24 hours beforehand. Please make sure to check your 'spam' folder, just in case!
What are AUB Open lectures?
The AUB Open lectures are a series of events sharing specialist knowledge on topics of design thinking and creative practice. The lectures support the university's commitment to its civic agenda and since 2019, have delivered to over 1,000 people locally and internationally. Explore previous lectures.
This lecture is available on campus or online.
6.00pm - join us for a drink, explore our exhibitions and chat to other guests
6.30pm - lecture starts
7.30pm - event finishes
About the speaker
Emilie Giles is a Senior Lecturer in Graphic Design at Arts University Bournemouth. As a researcher, artist and educator, her work spans creative technology, crafting and pervasive gaming. Emilie has a PhD from The Open University where she explored how e-textiles can be used as interactive tools for blind and visually impaired people, using participatory design approaches.
Emilie has extensive experience in teaching people how to build their own creative technology projects, having been Co-Director and Head of Outreach and Participation at Codasign for over three years, as well as teaching physical computing with e-textiles to students at the University of Westminster, London College of Communication and The Royal College of Art. Emilie has also worked with and taught members of the public in museums such as the V&A and Tate Britain.
Image credits: Emilie Giles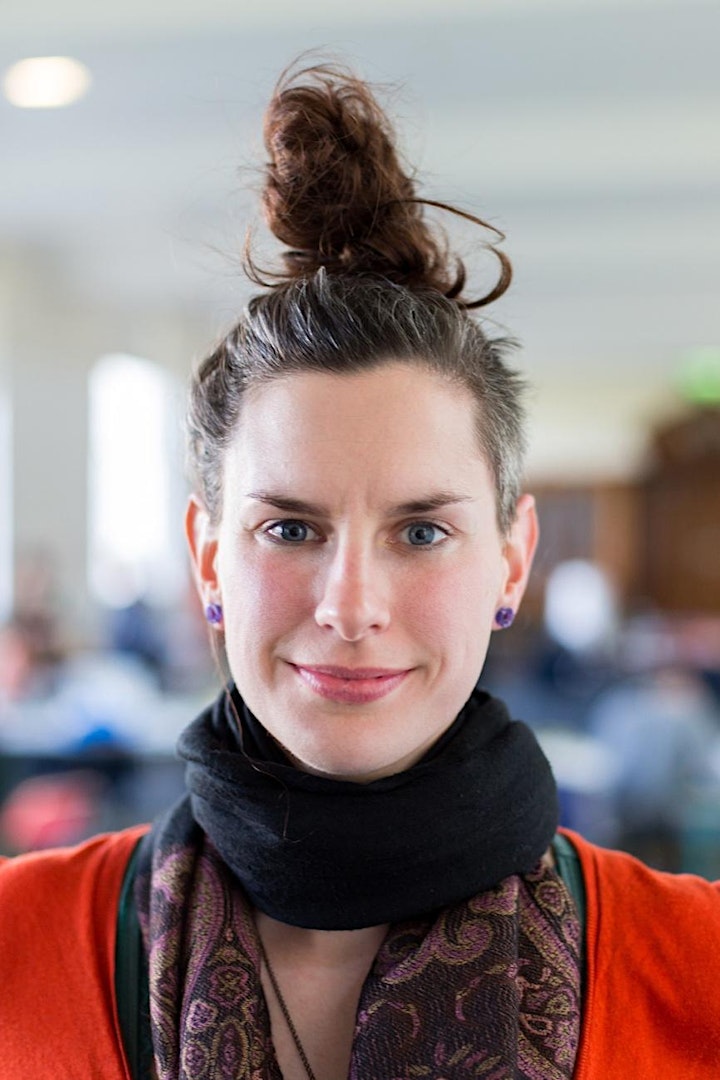 Date and time
Location
Arts University Bournemouth
Wallisdown Road
Wallisdown
BH12 5HH
United Kingdom