Making Culture Matter –Tangible and Intangible Properties of Culture, their Measurement and Meaning, in Environmental Management Contexts

Thursday, 25 April 2013 at 17:30 (BST)
Event Details
Speaker: Professor Terre Satterfield  (Institute for Resources, Environment and Sustainability, University of British Columbia)
Co-organised as part of the work of the Culture Transformation and Subjectivity Theme and the Ethnography, Culture and Interpretive Analysis Group at the Cardiff School of Social Sciences, 'Why Culture Matters' will run as a series of three lectures in early 2013.
5.30pm Drinks reception for 6:00pm lecture
There will be a buffet afterwards
Open to all
Abstract
Making Culture Matter –Tangible and Intangible Properties of Culture, their Measurement and Meaning, in Environmental Management Contexts
Collaborations between anthropologists, whose expertise is culture, and scientists whose domain is biodiversity, are increasingly common but also commonly fraught. Anthropologists have long struggled to define culture. Yet, they are tempted to engage in collaborations fearing decisions will be made that are devoid of cultural considerations, or that a practitioner from 'elsewhere' will employ a 'measure of culture' that is poorly or naively conceived. Those from an economic or biophysical training must grapple instead with the intangible properties of culture as they intersect with market, ecological or other more materialist measures.
This paper examines such collaborations via multiple cases of environmental management, wherein culture (variously described) was a critical variable in environmental decision making: the case of New Zealand's Risk Management agency and local Maori concerns about genetically modified organisms, a case of marine planning in coastal British Columbia, and in particular the assessment of environmental-and-so-cultural impact in the case of a proposed oil pipeline and shipping route. The goal is to examine how 'culture' came to be manifest and operationalised in each, and as articulating with environmental parameters and assessment. We then explore which conflicts about 'representing and measuring' culture were resolved and through what kinds of methodological experimentation. The paper's conclusions examine the theoretical impasse that such questions inspire, the tradeoffs that necessarily follow in order to desire for relevance on the ground, and why both matter.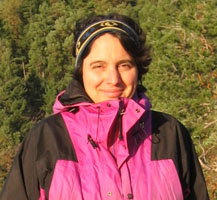 Biographical Details
Terre Satterfield is an interdisciplinary social scientist; professor of culture, risk and the environment; and director of the University of British Columbia's Institute for Resources, Environment and Sustainability. Her research concerns sustainable thinking and action in the context of environmental assessment and decision making. She studies natural resource controversies; culture and cultural ecosystem services; and the perceived risk of new technologies. She has worked primarily on tensions between indigenous communities and the state and/or regulatory dilemmas regarding new technologies. Her work has been published in journals such as: Nature; Global Environmental Change; Ecology and Society; Journal of Environmental Management; Biosciences; Society and Natural Resources; Land Economics; Science and Public Policy; Ecological Economics; Environmental Values; and Risk Analysis. Her books include: The Anatomy of a Conflict: Emotion, Knowledge and Identity in Old Growth Forests; What's Nature Worth? (with Scott Slovic); and The Earthscan Reader in Environmental Values (with Linda Kalof).
Why Culture Matters – A public lecture series, School of Social Sciences, Cardiff University, 2013

The study of cultural life takes many and varied forms within the social sciences. Thinking broadly, it spans a wide range of domains and topics including the study of groups and communities (at home and abroad, ancient and modern, local and global); large scale corporations and organisational life; diverse forms of media and communication; leisure and consumption; technology, gender and the home; artefacts, values and heritage; symbolism, imagination and the psyche; embodied practice and everyday meaning making.  
Since the 1980s cultural study has been a source of inspiration and innovation with regard to generating, representing and disseminating knowledge within the field of interpretive social science (and at its interface with humanities research).  The intersection with the arts/humanities is likely to become increasingly important in the near future as a vehicle for promoting knowledge sharing, community engagement, the co-production of knowledge, and research impact.  
Given this range and multiplicity, it is far from clear what an interest in cultural study brings to the forefront in terms of its intellectual, pedagogic, and research commitments. The Cardiff School of Social Sciences has adopted the theme of culture, transformation and subjectivity as one of its outward looking research themes. Moreover there is a cross disciplinary interest in this theme. Work could usefully be done to display and characterise what this theme means and the kind of work it fosters.
One way to go about this is through a series of public events involving lectures/seminars on the theme of 'Why Culture Matters?' The events are aimed at social researchers working in academia and other organisations outside the academy (Welsh Government Policy Departments, NGOs, community organisations). They will place the study of creative cultural engagements at centre stage, and feature the role played by different cultural logics in the production of awareness, sociality, identity and subjectivity.
The talks/seminars are being organised by Professor Karen Henwood – with Dr Bella Dicks and Dr William Housley - as part of the School's engagement and innovation initiatives. The first event took place in early February 2013, and featured a public lecture given by Professor Lynn Jamieson (Edinburgh University). Lynn spoke about her interests in family relationships and policy research and also about the continuing cultural importance of personal relationships in a digital age.  The second event in the series is on Thursday 18th April with Dr Christian Broer (University of Amsterdam) on 'Culture as Policy-making'
When & Where

Committee Rooms, Glamorgan Building, Cardiff University

CF10 3WT Cardiff
United Kingdom


Thursday, 25 April 2013 at 17:30 (BST)
Add to my calendar
Organiser
Cardiff University School of Social Sciences
Cardiff University, School of Social Sciences is a world leading centre for innovative and interdisciplinary social science research and training.
Making Culture Matter –Tangible and Intangible Properties of Culture, their Measurement and Meaning, in Environmental Management Contexts