Sales Have Ended
Registrations are closed
Thank you for your interest in the event, however please note ticket sales have now closed. Should you wish to register, please contact research-events@exeter.ac.uk Many thanks Event Team
Sales Have Ended
Registrations are closed
Thank you for your interest in the event, however please note ticket sales have now closed. Should you wish to register, please contact research-events@exeter.ac.uk Many thanks Event Team
This webinar is a great opportunity to hear different perspectives on how working with data could benefit your business or social enterprise
About this event

Event details
This lunchtime webinar will be an introduction to a range of ways in which effective use of data can contribute to business impact and success.
It will incorporate a panel discussion, a plenary from Steve Mariadas, Chief Executive Officer of the South West Institute of Technology and an opportunity for networking with members of SWIoT and current Data Apprentices.
We will look at what data analytics has to offer, how to get started and what training or courses might be able to help.
This webinar is aimed at business leaders looking to effect change or employees considering upskilling or taking up an apprenticeship in data analytics or data science.
Programme
12:00 - Welcome - Georgina Tarling, South West Institute of Technology Observatory
12:05 - Panel discussion with Q&A
12:45 – Plenary from Steve Mariadas, CEO of the SWIoT
13:00 - Networking
13:30 - Event ends
Registration
Please register using the 'register' link on this page. If you wish to register without using Eventbrite, or if you have any questions regarding the event please contact: research-events@exeter.ac.uk.
Speakers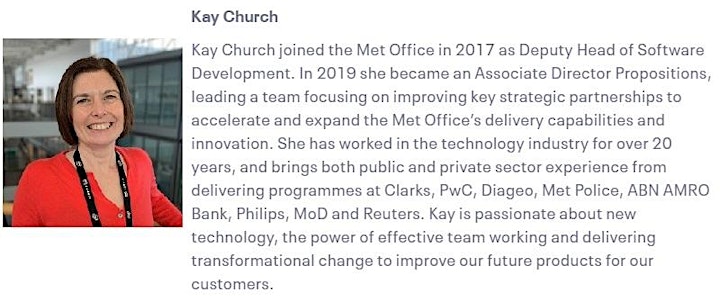 About SWIoT
Created in September 2019 the South West Institute of Technology (SWIoT) is a unique collaboration between a number of partner organisations, including the University of Exeter, University of Plymouth, Bridgwater & Taunton College, City College Plymouth, Exeter College, Petroc and Truro & Penwith College, each investing in the development of state-of-the-art facilities for training in technical subjects to create Britain's next generation of highly skilled technicians and engineers.
The SWIoT will operate as a virtual college, specialising in technical training and development for the South West. The SWIoT will specialise in delivering higher technical education with a focus on training in technical subjects such as engineering, digital and construction.
SWIoT is the first of the new IOTs being developed and invested in by the government to deliver economic growth in the UK which will develop an agile and diverse skills base for STEM technologies. Its unique model puts employers at the heart of its structure, ensuring courses and qualifications are based on industry need, to help you fill skills shortages with highly trained personnel.
Partners include Babcock, Met Office, TDK and Oxygen House all of whom are aligned with the region's industrial strategy. One of the long-term aims of SWIoT is for the South West to become a world-leading region for digital, engineering and manufacturing technologies. To help achieve this, we've established the SWIoT Observatory. The purpose of the SWIoT Observatory is to engage with regional employers and invite them to collaborate with us in designing future curricula, teaching content and modes of delivery.
At the University of Exeter, the SWIoT Observatory offers a unique opportunity for regional employers to drill down with us, to understand the skills shortages their organisations need to overcome, so that instead of simply adapting to changes in the future workplace, we are able to actually shape what that future workplace will look like. As a result, the courses and teaching we offer will be based on actual industry need, not only supporting employers and the regional economy, but helping us to shape a more productive and specifically focussed future.
Data Protection and Privacy
To aid organisation of this event, attendee information may be shared with relevant staff in the University e.g. a list of attendees could be provided to the University host, guest speaker.
We will store your information securely, so that we can communicate to you about the event (e.g. cancellation of event, changes to the itinerary, a satisfaction survey).
We delete our access to personal information on Eventbrite after 6 months.
More information on the University's privacy policies can be found here.
For more information on Eventbrite's own privacy policy, please visit this page.
Organiser of Making data work for your business