Description
A full day workshop making educational escape room style activities.

The day will be hands on, with a process scaffolded to enable attendees to work in groups to create a prototype of an escape room style activity. By the end of the day, all attendees (in their groups) will have sketched out an escape room style activity and started to create the puzzles that make up that activity.
Be prepared that we will be working in groups, so you may need to compromise on the educational activity you wish to create, in order to make the groups work. The focus of the day is on showing attendees a process to follow (backed up by a workbook to take away), not necessarily to create a finished game on the day!
This workshop is not subject specific, but would suit anyone who wants to use this playful approach in their teaching.
By the end of the workshop, all attendees should understand a process to follow in order to create their own educational escape rooms, and will have created an early prototype (as a group) before the end of the day.
We will have prototyping materials provided, but iPads or laptops may come in handy for puzzle creation if attendees wish to bring them (though they aren't strictly necessary).
All attendees will also receive a workbook (60+ pages) on creating educational escape rooms to take away with them, including the process outlined on the day.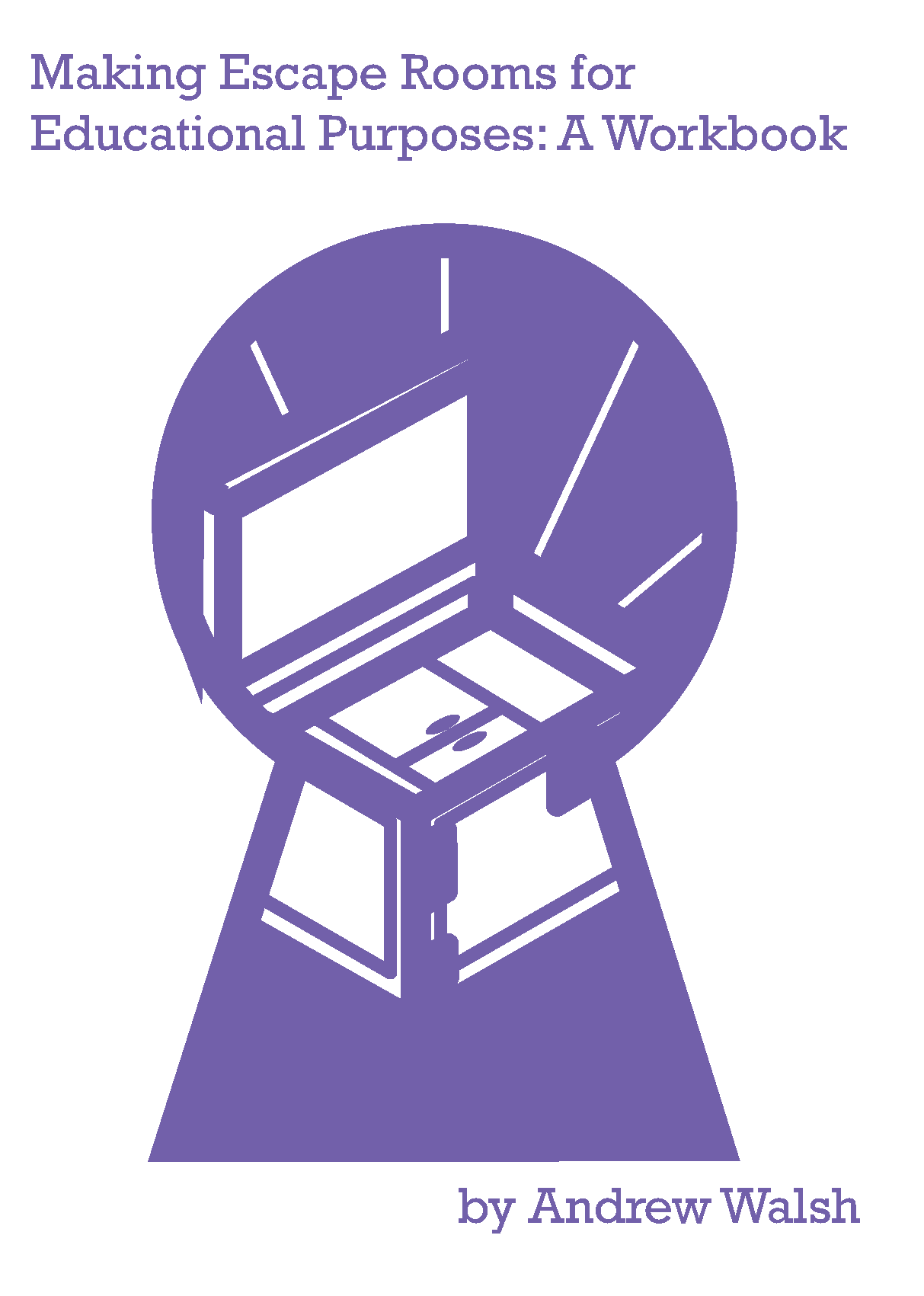 Registration will be at 09:30 for a 10:00 start. We will aim to finish for between 16:00 & 16:30.
By booking, we assume that you agree for photos and videos of the event to be taken and shared. Please let the organiser know if you do not agree to this.