Description
Dentsply Sirona in association with Henry Schein
would like to invite you to
'Making Endo Work For You'
Course timings: 14.00 to 19.00
Aim of the course:
To provide clinical tips on the use of endodontic materials and instruments to achieve predictable root canal treatment outcomes.
Objectives: At the end of the course the delegates:
- Will have a strategy for accessing teeth in a conservative and convenient way.
- Will be confident to achieve working length and prepare canals with Wave One Gold and Protaper Next instruments in patients.
- Will have knowledge on how to effectively irrigate root canals.
- Will be familiar with different approaches for obturation and their indications.
Delegates are asked to bring one extracted molar tooth with normal anatomy. This is to fully absorb all concepts, apart from the work they will do on acrylic blocks/teeth.
Verifiable CPD Hours: 5
Speaker: Dr Luis Ferrandez
Luis graduated from Madrid in 2009. Shortly after, he moved to England, where he started working as a general dental practitioner. He soon developed an interest in root canal treatment procedures and the restoration of broken down teeth. He enrolled on the MSc in Endodontics at the renown Eastman Dental Institute in London and completed his training in 2013. In 2012, he won a prize in the Young Dentist Endodontic Awards hosted by the Harley Street Centre for Endodontics in London. Luis lectures regularly and is involved in clinical endodontic research. His practice is limited to endodontics at The Endodontic Practice in Poole.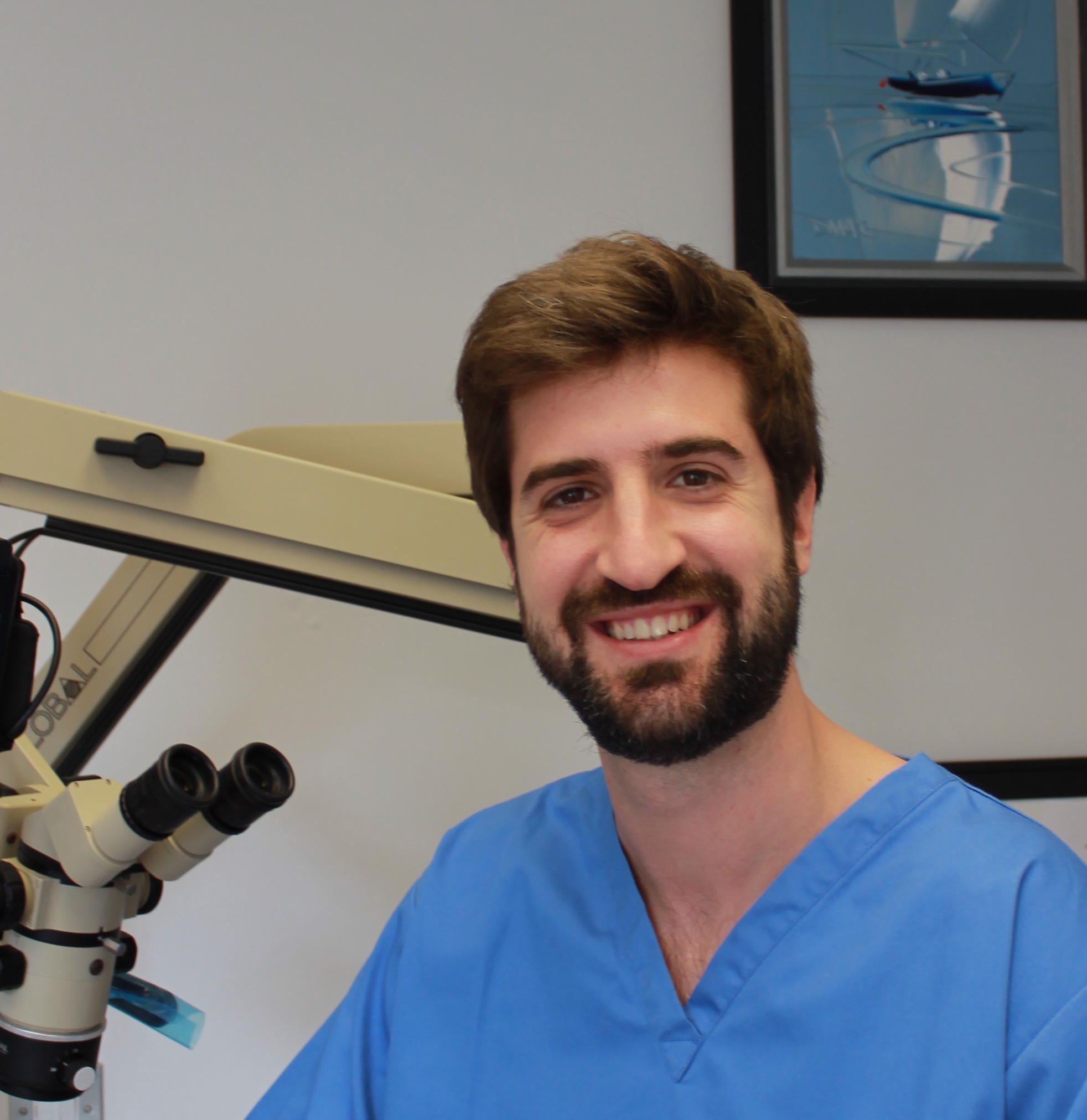 For further information regarding this course please contact:
Ian Freedman Tel: 07831 838972 Email: Ian.Freedman@dentsplysirona.com
Or
Richard Sellers Tel: 07970 665835 Email: richard.sellers@henryschein.co.uk