Making for the Light – the science of optogenetics - Brain Awareness Week (...
Description
Professor Andrew Jackson will discuss optogenetics which involves the use of light reactive proteins, and is providing scientists with a means to understand the brain to a greater level than ever before. This extended session will provide an introduction to a groundbreaking technique and explore how it is being used to try and treat epilepsy.
This will be followed by a hands-on workshop, led by professional local artists, to explore the impact optogenetics may have on individuals and the wider society.
This session is part of Brain Awareness Week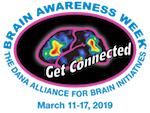 There will be a short lunch break, tea and coffee available, bring your own sandwich.
Please note that there is NO dedicated parking for visitors to Commercial Union House. Good public transport links are available as well as local public car parks.
The Explore programme offers:
Enjoyable learning in a friendly environment - improve your well-being and learn at the same time

Flexible - attend as much or as little as you like

Good value
Find out more about Explore and book your FREE taster session by clicking here